Money in Politics: Participants
Participants

Adam Dubitsky  is Director of Policy in the office of Governor Larry Hogan. He served as Director of Communications and Policy for the 2014 Hogan-Rutherford campaign. Mr. Dubitsky previously served as a Senior Adviser to former Sen. Scott Brown, for whom he was lead writer and helped to advance the Senator's legislative and policy agenda with stakeholders and trade publications. He joined Sen. Brown's office following his role as senior adviser and travelling press secretary in Sen. Brown's historic special campaign to fill the U.S. Senate seat previously held by Sen. Ted Kennedy. With more than two decades in public affairs and strategic communications, Mr. Dubitsky has enabled companies, policy groups and thought leaders to build mind-share, influence decision-makers, grow markets and motivate constituents.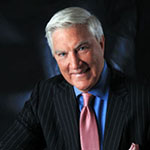 Former Congressman Tom McMcMillen served three terms in the U.S. House, representing Maryland's 4th Congressional District. He is chairman of the National Foundation on Fitness, Sports and Nutrition and former co-chairman of the President's Council on Physical Fitness and Sports. A member of the U.S. Olympic basketball team in 1972, he also played professional basketball for 11 years (for the New York Knicks, the Atlantic Hawks, and the Washington Bullets). As a Rhodes Scholar at Oxford University, he received a master's degree in Politics, Philosophy and Economics, and he holds a degree in chemistry from the University of Maryland. He is the author of Out of Bounds, which examines the influence of sports on ethics, and he served on the Knight Foundation's Commission on Intercollegiate Athletics investigating abuses within college sports. Mr. McMillan is a member of the CAPC Board.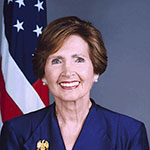 Former Congresswoman Connie Morella served as U.S. ambassador to the Organisation for Economic Co-operation and Development  in Paris from 2003 to 2007. She represented Maryland's 8th district in the U.S. House from 1987 to 2003. While in Congress, Congresswoman Morella successfully initiated legislation addressing domestic violence and child support, as well as programs for the elderly, environmental protection, health care reform, and human rights issues. She now serves as an Ambassador in Residence in the Department of Government at American University's School of Public Affairs.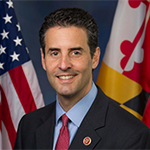 Born and raised in Baltimore, Congressman John Sarbanes was elected to the House of Representatives in 2006 to represent Maryland's 3rd Congressional District, which spans portions of Anne Arundel County, Baltimore City, Baltimore County, Howard County and Montgomery County. In the House of Representatives, Congressman Sarbanes is spearheading efforts to fight big money in politics. From creating to jobs, to health care policy, education and environmental protection, big money warps Congress' priorities and erodes the public's trust in government. To give everyday citizens a voice again in Washington, Congressman Sarbanes authored and introduced the Government By the People Act (H.R. 20)—bold new legislation that ensures Congress works for the people's interest, not special interests.
Moderator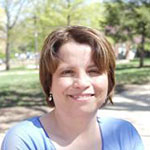 Stella Rouse is an associate professor in the Department of Government and Politics at the University of Maryland and is director of its Center for American Politics and Citizenship. She earned her Ph.D. from Louisiana State University in 2008. Dr. Rouse's book, Latinos in the Legislative Process: Interests and Influence, published by Cambridge University Press, was named by Huffington Post as one of the "Best Political Science Books of 2013."
3:30-5 p.m. Thursday, Nov. 12
Riggs Alumni Center, Orem Hall
University of Maryland
Join the discussion on social media: #moneyinpolitics