A Seat at the Table: Stories and lessons from UMD alumni is a new series featuring alumni from the College of Behavioral and Social Sciences at the University of Maryland, representing an array of industries and organizations. This series focuses on what it means to have a "seat at the table?" How does one get there? Who are your table guests? And how do you use your voice and influence within your organization once at the table? Through this program, we highlight BSOS alumni in mid to senior positions and learn from their leadership and personal experiences. 
This series is sponsored by the BSOS Alumni Chapter Board. 
More information on the following events coming soon!
 
For questions about this series or how to get involved, please contact Jenny Kilberg, director of alumni and donor relations at jkilberg [at] umd [dot] edu.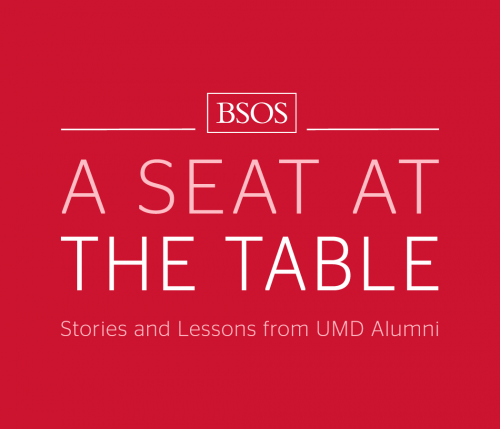 Be Informed Virtual Lecture Series
BSOS Alumni Career Development Series
---
Discussions will be hosted on Zoom and will begin at 12 p.m. EST, unless otherwise noted. Participants will be muted upon joining Zoom. We ask that you please remain muted and join without video. You will have the opportunity to submit questions using the chat function and/or submit questions during the event registration.