Be Informed: Virtual Lecture Series is a virtual continuing education series hosted by the College of Behavioral and Social Sciences at the University of Maryland showcasing the research and expertise of our faculty in pursuit of innovative solutions to the challenges facing our global community. A range of topics including psychology, social justice, political science, human behavior and more will be addressed.
This series is sponsored by the BSOS Alumni Chapter Board. 
Thursday, September 29, 2022
Infusing Diverse Perspectives into Course Design
Presented by Eusabia V. Mont.
Click here to register
Wednesday, October 12, 2022
Is the Supreme Court consistent with representative democracy?
Presented by Dr. Michael Spivey
Click here to register
For questions about this series or how to get involved, please contact Jenny Kilberg, director of alumni and donor relations at jkilberg [at] umd [dot] edu.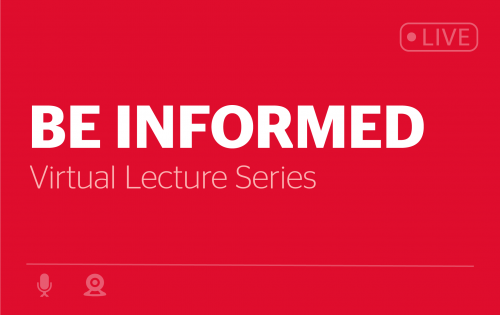 BSOS Alumni Career Development Series
---
Discussions will be hosted on Zoom and will begin at 12 p.m. EST, unless otherwise noted. Participants will be muted upon joining Zoom. We ask that you please remain muted and join without video.