BSOS Alumni Career Development Series is sponsored by the College of Behavioral and Social Sciences Alumni Chapter Board to provide professional development content in support of our nearly 80,000 BSOS alumni at all stages of their career. Polish off your resume, make connections, and ask yourself those introspective questions to help you level up on your professional journey. 
Wednesay, September 22, 2021
Career Clarity: Defining your values - Why they matter and how to use them to create a fulfilling career + life
Presentation by Alejandra Hernandez
Click here to register
Thursday, October 14, 2021
Your Career Kickstart: Leveling Up your Confidence to Land the Career of Your Dreams
Presentation by: Jasmine Kelly
Click here to register
For questions about this series or how to get involved, please contact Jenny Kilberg, director of alumni and donor relations at jkilberg [at] umd [dot] edu.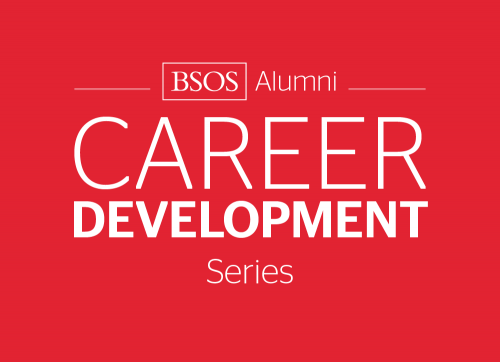 Be Informed Virtual Lecture Series
---
Presentations will be hosted on Zoom and will begin at 12 p.m. EST, unless otherwise noted. Participants will be muted upon joining Zoom. We ask that you please remain muted and join without video.