BSOS Alumni Network Board Members
The College of Behavioral and Social Sciences Alumni Network is a chartered organization of the Alumni Association, and works in partnership with both the College and the Alumni Association to advance alumni relations.  
For questions related to the BSOS Alumni Network, please contact Jenny Kilberg, Director of Alumni and Donor Relations, jkilberg@umd.edu.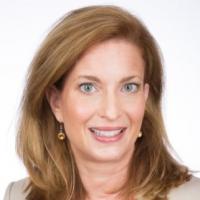 B.A. (GVPT) '88, 
Stephanie Ambrose recently served as executive vice president of Digital Managment Inc (DMI). Prior to that role, she served as vice president of Global Field Marketing and leads marketing strategy development and the deployment of integrated multi-channel communications programs. She is responsible for leading and working with diverse teams to define strategies and tactics to enhance Unisys' presence and brand reputation, support client communications and outreach, and position Unisys' portfolio and thought leadership in the federal market.
She joined the company in August 2011. Prior to Unisys, Ms. Ambrose was Vice President of Federal Civilian Business Development for Serco, North America. Prior to joining Serco, Ms. Ambrose was Vice President of Marketing and Communications  for CGI Federal, a leading IT and business process services provider in Fairfax, Virginia.  Ms. Ambrose also served as a Senior Vice President with EDS  (now HP Enterprise Services) in their U.S. Government Solutions.
BSOS Alumni Chapter Board President
B.A. (PSYC) '00, Public Health Analyst, HHS/HRSA
Ilana Cohen currently works at the U.S. Department of Health & Human Services, Health Resources Services Administration (HRSA). Prior to joining HRSA Ilana worked at the Centers for Medicare & Medicaid Services (CMS) Center for Consumer Information and Insurance Oversight (CCIIO) where she worked on policy and regulatory matters with regard to the implementation of the Affordable Care Act.  In 1998 she received a citation from the College Park Scholars Program in Science, Technology, and Society and in 2000 she graduated from the University of Maryland with a degree in Psychology.  She earned her law degree cum laude from the University of Baltimore School of Law in 2003. In 2014 she was appointed by Montgomery County Executive Isiah Leggett to the Montgomery County Commission on Health. Ilana is a single mom of a 10 year old girl. They both enjoy playing and watching sports, and attending Terp athletic events. Go Terps!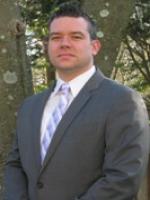 B.S. (GEOG) '01, Principal Cyber Security Analyst - U.S. Army Product Manager Information Warfare
Brandon Cole is a Principal Cyber Security Analyst with the U.S. Army.  He is responsible for executing all principal level duties as Information Systems Security Officer (ISSO) for the Product Manager Information Warfare. Mr. Cole is also provides technical expertise for the areas of analysis, coordination, and implementation of Army, DoD and other Intelligence Community Information Assurance (IA) / Cyber Security (CS) policies.  Previous Brandon was the Deputy Chief of Current Engineering Operations at The Boeing Company in the Defense, Space, and Security division. Mr. Cole also is a life member of the UMD Alumni.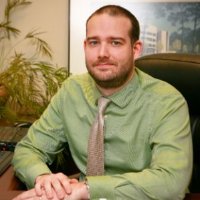 Rob Hayward
B.S. (GEOG) '01, Data Integrity Group Manager, Pure Technologies
Rob Hayward is the Data Integrity Group Manager for Pure Technologies; a worldwide leader in pipeline inspection technologies and management programs. Mr. Hayward oversees the pipeline mapping and data management program that enables utilities to locate and repair pipeline defects. Over his career he has applied his expertise in Geographic Information Systems (GIS) in various applications, such as environmental services, emergency management and water/waste water utilities. He received his M.S. in Technology Management from the University of Maryland, University College in 2009.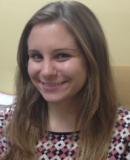 Amy C. Johnson
B.A. (PSYC & CCJS) '16, Undergraduate Program Manager,
Department of Psychology at the University of Maryland
Amy Johnson graduated from the University of Maryland in 2016 with a double B.A. in Psychology and Criminology/Criminal Justice and a minor in Russian Studies. Since the summer of 2013, Amy has been working in the Department of Psychology's Advising Office as an Undergraduate Program Manager, and is currently a graduate student in UMD's Department of Education, working towards receiving a M.Ed. in Teaching English to Speakers of Other Languages (TESOL). As an undergraduate student, Amy worked in the PSYC office; She was President of Active Minds at Maryland, a mental health advocacy student group on campus; She was involved in Psi Chi, the Psychology International Honor Society; Amy helped out during Parents' Weekend activities, as her parents both served as Chairs and have been members of the UMD Parents' Association for the past seven years. She am passionate about the University of Maryland and its students, and hopes to remain involved on campus for many years to come, both as a graduate student now and as an alumna forever!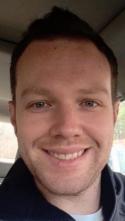 Gideon Kaplan
B.A. (GVPT & CCJS) '10, Corporate Contracts Associate, Witt O'Brien's, LLC
Gideon Kaplan holds a Bachelor of Arts in both Government and Politics and Criminology and Criminal Justice from the University of Maryland – College Park (2010) and a Juris Doctorate from the University of North Carolina – Chapel Hill, School of Law (2013). During his junior year at the University of Maryland, he worked as a Research Assistant in the Smith Business School for Professor Mark in the field of Logistics, Business and Public Policy. During his senior year, he helped as a Teaching Assistant for Professor Ziv for a course on International Negotiations for the School of Government. While in law school, he served as a staff member on the North Carolina Journal of International Law and Commercial Regulation as well as serving on the Attorney General's Staff on the UNC Graduate Honor Council. He also assisted with various pro bono projects, logging over 100 hours of pro bono work with the Public Defender's Office of New Orleans, the Animal Legal Defense Fund, and with the State of North Carolina for indigent clients. He began his legal career working various internships at Quintiles Transnational Corporation, where he served as a Regulatory Compliance Legal Intern and a Senior Legal Specialist Intern working on international healthcare regulatory law as well as anti-bribery anti-corruption law. Upon graduating from law school, he continued his career at Quintiles working on tax credits and grants, before moving back to the DC area to pursue a career at Witt O'Brien's, LLC, where he currently serves as a Corporate Contracts Associate.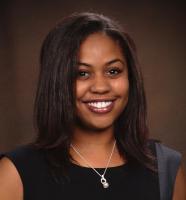 Vice President, Alumni Programs
B.A. (Psychology) '09, Staff Attorney, Center for Reproductive Rights
Erinn D. Martin is a Staff Attorney, Lawyers Network at the Center for Reproductive Rights. Prior to joining the Center, Erinn worked at the United States Department of Justice and was a Legal Fellow at the  National Center for Law and Economic Justice. She holds a B.A. in Psychology, Minor in Philosophy from the University of Maryland (2009), M.S. Ed. from the University of Pennsylvania (2013) and J.D. from New York University School of Law (2013). During her junior and senior year of college, she worked as a Research Associate for Haskins Laboratories' Adolescent Reading Project. While in law school, she was selected as a Frank J. Guarini Leaders in Government Service Scholar, was a student advocate in the Brennan Center for Justice Public Policy Advocacy Clinic, and interned at the Education Law Center and the Dwight D. Opperman Institute of Judicial Administration.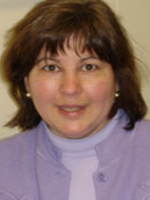 B.A. (HESP) '80, M.A. (HESP) '80 Clinical Assistant Professor, UMD
Dr. Sharon Palmer received her Bachelor and Master degrees at the University of Maryland and her Doctor of Audiology degree at the University of Florida. She was employed at The Kennedy Krieger Institute before joining the faculty at UMD's Department of Hearing and Speech Sciences as a clinical instructor in audiology in 1987. She worked continuously at both the University of Maryland College Park campus and the University of Maryland Baltimore campus, with interests in hearing aids, tinnitus and pediatric audiology.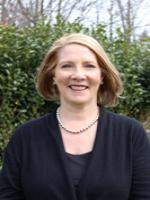 Vice President, Finance
B.A. (CCJS) '76 Founder and Principal, Law Resources, Inc
Lisa Parzow is a Founder and Principal of Law Resources, Inc. She has been a member of the BSOS Alumni Chapter Board since 2004 and served several terms as President. Ms. Parzow is a frequent volunteer at the UMD Career Center serving as an advisor, reviewing resumes and conducting mock interviews. She is also a member of the MCPS Educational Foundation, serves on the board of Operation Embrace and is an active participant in a variety of community-based organizations. She is a member of Alpha Chi Omega national fraternity and is a Lifetime member of the University of Maryland Alumni Association.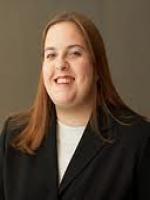 B.A. (PSYC) '02, Senior Manager & General Counsel,  SEGURA Consulting LLCA
Staci Schweizer is a native of suburban Maryland and an '02 graduate of BSOS and the University of Maryland, with B.A. degrees in psychology and sociology. After leaving Maryland, Staci obtained her J.D. at the University of Texas School of Law before returning to the area to live and work in DC as an attorney. She currently serves as Senior Manager and General Counsel for SEGURA Consulting, a small international consulting firm specializing in advisory services to public and private sector clients in emerging markets. Staci remains an avid Terps fan and attends several football and basketball games a year.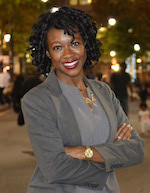 Rexanah P. Wyse, Esq.
Vice President, Administration
B.A. (CCJS) '10, Criminal Justice Policy Analyst, Mayor's Office of Criminal Justice
Rexanah P. Wyse, Esq. is currently serving as the Criminal Justice Policy Analyst for the Mayor's Office of Criminal Justice. Previously  she served  as an Assistant State's Attorney and Truancy Program Manager for the Office of the State's Attorney for Montgomery County, Maryland.
In 2010, she earned The Pavela Prize for Distinguished Contributions to the University of Maryland Academic Integrity and Student Ethical Development Program. She graduated from the University of Maryland with her Bachelor's in Criminology and Criminal Justice and Minor in Human Development. In 2013, she earned her law degree from the University of Baltimore School of Law with a concentration in Public Service.
During her free time Rexanah serves on the the Board of Directors for the Central American Resource Center (CARECEN DC), the YWCA Young Women's Leadership Council, and she received two consecutive gubernatorial appointments to serve on the State Advisory Board for the Maryland Department of Juvenile Services.  She is a proud D.C. native, Sierra Leonean-American, and Terp!