The College of Behavioral and Social Sciences Alumni Network is a chartered organization of the Alumni Association, and works in partnership with both the College and the Alumni Association to advance alumni relations.  
The board was established in February 2000 and is guided by the vision and leadership of the College dean and the Office of External Relations. Current members develop and implement plans to improve the involvement of alumni and friends in the life and mission of the College. T

he board meets quarterly to discuss implementation and coordination of College alumni oriented events, as well as opportunities to increase membership into the UMD Alumni Association and to further the mission of the College. Currently, the efforts of the board are divided among four key initiatives: professional development, student/alumni engagement, philanthropic/service and social.
Nominations for the 2022-2024 term have now closed. For those who submitted a nomination, next steps will be shared by Friday, April 8th.  Thank you again for your consideration. 
For questions related to the BSOS Alumni Network and Board, please contact Jenny Kilberg, Director of Alumni and Donor Relations, jkilberg [at] umd [dot] edu.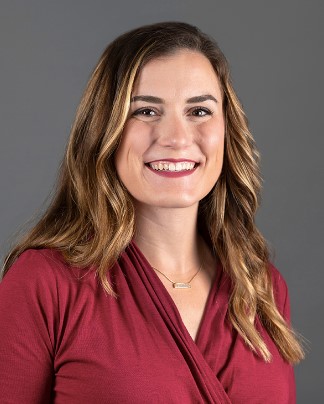 Maria Ball
GVPT'12, Account Executive, Salesforce 
Maria Louzon Ball is an account executive at Salesforce in Orange County, CA. She is a devoted volunteer, previously serving as the President of the Seattle Terp Alumni Network, and is currently a member of the Junior League of Seattle. She earned her Bachelors of Arts in Government and Politics in 2012.
On the Alumni Chapter Board, Maria will serve as the Vice President of Alumni Programming and will assist the Board with its social media presence. She will also serve on the Social Committee and is thrilled to empower BSOS alumni around the globe to get more involved!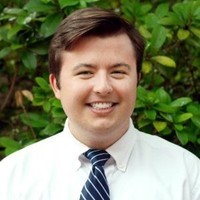 Ryan Belcher
(GVPT & ENSP)'15, 
BSOS Alumni Chapter Board Vice President, Finance
Ryan Belcher is a Real Estate Development Associate at the Moinian Group. Previously, he worked in political fundraising in Maryland, Pennsylvania, and New York. Ryan graduated in 2015 with dual degrees in Government and Politics and Environmental Science.
At Maryland, he served on the BSOS DSAC as Vice Chair of Student Services. He also held a variety of leadership roles in the Student Government Association. In his senior year, Ryan represented BSOS undergraduates in the University Senate and represented the entire undergraduate population on the Senate's Executive Committee.
On the Alumni Chapter Board, Ryan will serve as the Vice President of Finance and on the Professional Development Committee. He is excited to advance BSOS' mission and build relationships between students and alumni.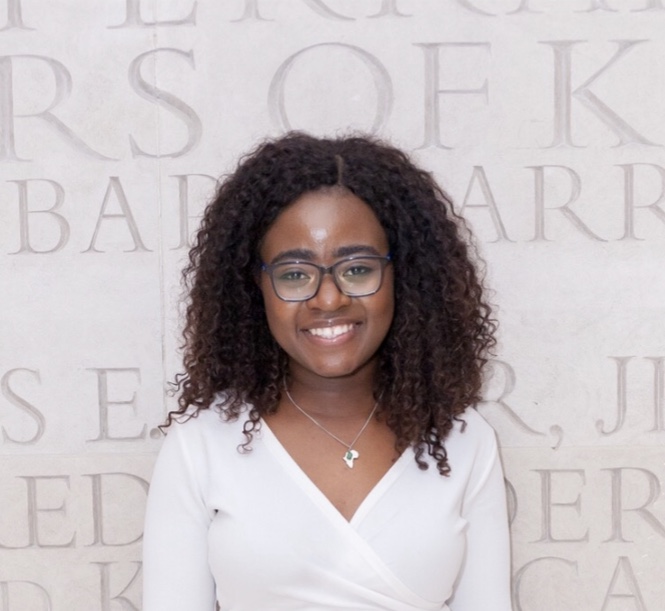 Adwoa Boateng  
(GVPT & ECON)'18, Analyst, SIGAR
BSOS Alumni Chapter Board Vice President, Administration
Adwoa Boateng is an analyst at SIGAR. Adwoa graduated with a B.S. in Economics and a B.A. in Government/Politics in 2018. She was a BSOS Ambassador, an at-large representative on the Deans Student Advisory Council, and later served as the Chair of DSAC. She was also involved in Alpha Kappa Psi Business Fraternity, the Sigma Circle of Omicron Delta Kappa, and the Student Alumni Leadership Council.
On the Alumni Chapter Board, Adwoa will serve as the Vice President of Administration and on the Professional Development Committee.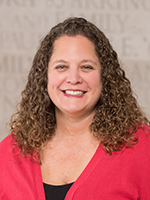 Ilana Cohen, Esq
. '0

0 

(PSYC)
Health Insurance Policy,

HHS/CMS
BSOS Alumni Chapter Board Immediate Past 

President
Ilana Cohen is currently working at the U.S. Department of Health & Human Services (HHS), Centers for Medicare & Medicaid Services (CMS), Center for Medicare & Medicaid Innovation (CMMI). As of fall 2021 she is on detail to the Center for Consumer Information & Insurance Oversight (CCIIO) to work in the Director's Office on state innovation waivers as part of the Administration's priorities for the Affordable Care Act (ACA). These waivers allow states to pursue innovative strategies for their residents to provide access to high quality affordable health insurance. At CMMI, Ilana is the Opioid Policy Lead and a Project Officer on the first Medicaid children's model, Integrated Care for Kids. Shortly after the passage of the ACA, Ilana worked at CCIIO & the Office of Legislation where she worked on policy and regulatory matters with regard to the implementation of the ACA. Ilana began working on national healthcare policy changes with the Obama transition team and congressional offices to assist with the drafting of the Medicaid provisions of the ACA (known as "Obamacare"). In 2014 she was appointed by Montgomery County Executive Isiah Leggett to the Montgomery County Commission on Health and served a 3 year term in this capacity. In 1998 she received a citation from the College Park Scholars Program in Science, Technology, and Society and in 2000 she graduated from the University of Maryland with a degree in Psychology.  She earned her law degree cum laude from the University of Baltimore School of Law in 2003 and is licensed to practice in Maryland & the District of Columbia. Ilana is a single mom of a 14 year old basketball loving girl. They both enjoy playing and watching sports, and attending Terp athletic and philanthropy/service activities. Go Terps!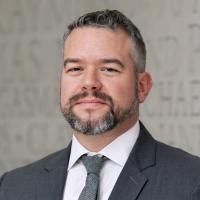 Brandon Cole
'01 (GEOG)
Principal Cyber Security Analyst - U.S. Army - Information Warfare
BSOS Alumni Chapter Board 

President
Brandon Cole is currently a Principal Cyber Security Analyst with the U.S. Army and an 18 year member of the Intelligence Community. He previously served in engineering roles with Boeing and the U.S. Department of State. He and his wife also own and operate Choice Clinical Services, a group mental health practice with offices in College Park and Greenbelt serving the UMD community.
The Coles established an endowed scholarship supporting the Department of
Psychology in the College of Behavioral and Social Sciences in 2018. The Taylor and Brandon Cole Student Experience Scholarship supports undergraduate student stipends for experiential learning opportunities.
Mr. Cole is a life member of the UMD Alumni Association, serves as the current President of the BSOS Alumni Chapter Board and as the BSOS College Representative on the Alumni Association's Board of Governors. He and his wife are both graduates of BSOS, The University of Maryland and have great passion for all things UMD. Go Terps!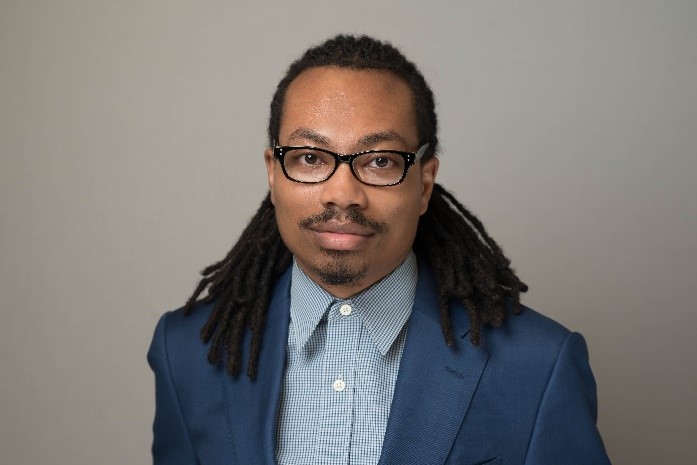 SaintClair Edmunds III '15 (PSYC & Philosophy)
Consultant, Duty First Consulting
SaintClair Edmunds III is a consultant at Duty First Consulting (DFC). He is primarily staffed on the Integrated Public Housing Database Business Support Services Contract for the Department of Housing and Urban Development (HUD), Office of Public and Indian Housing (PIH), Real Estate Assessment Center (REAC) He provides data alignment solutions and develops methods to analyze risks found in HUD's public housing data.
He is a Co-Chair for DFC's GIVE (Get Involved for Veterans) program. It is DFC's community involvement program that affords them the opportunity to volunteer together to support military and Veteran-related causes. He graduated from the University of Maryland in 2015 with a Bachelor of Arts in Psychology & Philosophy. While at the University of Maryland he was a member of the CIVICUS Living and Learning program and a member of the University Student Judiciary, Student Honor Council.
On the Alumni Chapter Board, SaintClair will serve on the Professional Development Committee.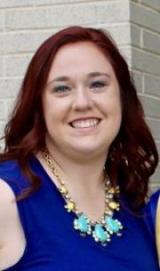 Jessie Latter '17(CCJS & GVPT)
Senior Communications Specialist
Jessie Latter is a Senior Communications Specialist supporting the U.S. Department of Homeland Security (DHS) Cybersecurity and Infrastructure Security Agency's (CISA) Stakeholder Engagement Division. 
Jessie graduated with a B.A. in Criminology and Criminal Justice and a B.A. in Government and Politics in 2017. She was the CCJS Representative and Vice Chair of Programming for the Dean's Student Advisory Council and a BSOS Ambassador. She was also a member of UMD's chapter of the National Political Science Honor Society, Pi Sigma Alpha, and the National Criminal Justice Honor Society, Alpha Phi Sigma.
On the Alumni Chapter Board, Jessie serves on the Social Committee.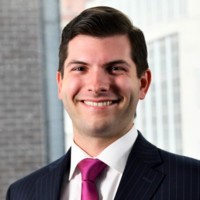 Paul Mavrikes' 18 (GVPT)
Director of Business Operations, the Bush School of Government and Public Service
Paul G. Mavrikes is the Director of Business Services at the Bush School of Government and Public Service in Washington, DC. Under the banner of Texas A&M University, the Bush School's new DC center opened in the summer of 2020. In his current role, Paul oversees all aspects of the Bush School DC's business operations, managing Information Technology, Human Resources, Facilities, Operations and Administrative Service Departments as well as the business office. A member of the Bush School DC Leadership Team, Paul works with the executive leadership in both Washington, DC and College Station, Texas to craft the long-term strategic goals of the institution.
A graduate of Bullis School in Potomac, Maryland, Paul is a member of the School's Board of Trustees and is Chairman of the School's Alumni Board. He also serves on the Young Professionals Council of The First Tee of Greater Washington and the College of Behavioral and Social Sciences Alumni Board at the
University of Maryland, College Park. Paul is an avid golfer and active with numerous local and national charitable organizations. He also is an avid enthusiast of golf course architecture.
Paul earned a B.A. in Government and Politics with a Minor in History from the University of Maryland, College Park. While at Maryland, Paul served on the University Senate's Committee on Student Conduct, and the Sigma Alpha Pi National Honor Society.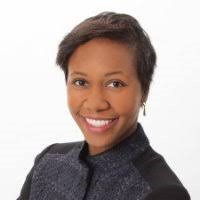 Shaba Nassar '10 (ECON & Finance)
Community Affairs Strategist, Consumer Financial Protection Bureau
Shaba Nassar is a Public Engagement Strategist at the Consumer Financial Protection Bureau ("CFPB") where she manages the Director's engagement with community stakeholders to inform the Bureau's regulation of the financial market.
She has served in numerous roles within the CFPB, including developing supervisory guidance for financial institutions, counseling leadership on regulatory proposals, and investigating financial institutions' noncompliance with the CFPB's laws and regulations. She also founded the CFPB Women's Employee Resource Group to promote workplace inclusion and increase professional development opportunities for 1500 staff members.
Previously, Shaba Nassar was a Policy Advisor at the Department of the Treasury where she managed President Obama's Advisory Council on Financial Capability for Young Americans, and the Financial Literacy and Education Commission. Shaba Nassar received a Juris Doctor from the Georgetown University Law Center where she litigated landlord-tenant cases; worked as a law clerk at Pepco Holdings, Inc.; and authored a publication in the Georgetown Journal of Law and Critical Race Perspectives. She received her Bachelor of Science in finance and economics from the University of Maryland, College Park.
On the Alumni Chapter Board, Shaba will serve on the Philanthropic and Service Committee.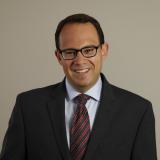 Jeremy Rachlin '02 (PSYC)
Partner, Bulman, Dunie, Burke & Feld, Chtd.
Jeremy is a Partner at the Bethesda, Maryland law firm of Bulman, Dunie, Burke & Feld, Chtd., where his legal practice focuses on estate and trust planning/administration, as well as civil litigation.  Following graduation from the University of Maryland in 2002, Jeremy earned a J.D. with honors from the University of Maryland Carey School of Law. Jeremy has been in the private practice of law since 2007.  He was recently elected Treasurer of the Montgomery County Bar Association, serves on the Executive Committee of the Montgomery County Inn of Court, and participates in many professional mentor-mentee organizations.  Jeremy was recognized with the prestigious Leadership in Law award from the Maryland Daily Record in 2016. Jeremy previously served as the Vice President of the Honors College Alumni Network and is thrilled to join the BSOS Alumni Board.  Jeremy and his wife Emily (a fellow BSOS grad, class of 2003) live in Brookeville, Maryland, and their pride and joy is raising their 7-year-old daughter to love the Terps!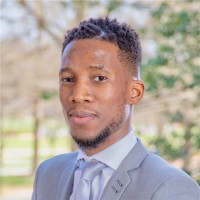 Bishop Sakyi '11 (CCJS)
Attorney, Berman, Sobin, Gross, Feldman & Darby, LLP
  
I am a first-generation Ghanaian, born here in the United States. I enjoy travelling as much as possible. Recently, I have travelled to Ghana, Jamaica, Dominican Republic, Canada, Mexico, Paris and Amsterdam. I graduated from University of Maryland, College Park in May 2011, with my Bachelor of Arts degree in Criminology and Criminal Justice. While at the University of Maryland, I served as President of the African Student Association and I was able to volunteer with an organization called Justice for D.C. Youth. After graduating from University of Maryland, I attended the Charlotte School of Law and graduated in December 2015. I was voted as the Class Speaker during the graduation ceremony and was honored to deliver a well-received speech during the commencement.
While in law school, I was a Student Ambassador, held the Social Chair position of the Black Law Student Association, and Secretary of the Sports and Entertainment Law Association. I am a recent member of the Maryland State Bar Association. Currently, I am an Equal Employment Opportunity Specialist with the United States Department of Agriculture's Office of Civil Rights. Additionally, I recently joined the D.C. Volunteer Lawyer's Program, allowing me to handle family law cases for underprivileged residents of D.C. Recently I became an active participant of a nonprofit organization called Distant Relatives to transport and provide basic essential items to the citizens of Ghana, each season of the year. Within the next 3-5 years, I plan to open my own law firm.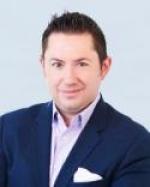 Brian Vincent '03 (ECON)
Partner, Economics Partners, LLC.
Brian graduated with a BA in Economics (Departmental Honors) in May of 2003, writing a senior thesis describing a model which analyzed a revenue-neutral corporate tax reform policy. He was twice an Economics Department Distinguished Scholar and received the Dudley Dillard Prize for Most Outstanding Economics undergraduate student. Brian served on the Education committee of the University Senate, in multiple leadership roles within Delta Sigma Phi fraternity, on the University of Maryland Interfraternal Council Executive Board and as President of the Order of Omega Greek honor society. Brian was a member of the Sigma Circle of Omicron Delta Kappa and graduated Phi Beta Kappa. Professionally, Brian is a Partner with a transfer pricing and valuation consulting firm called Economics Partners, LLC based in Washington, DC.
He received an MBA from The George Washington University School of Business in 2011 and is currently working on a second Master's, a Masters of Studies in Taxation Law from New York University School of Law. Brian is a frequent speaker at transfer pricing and international tax conferences and a member of the International Fiscal Association, American Economic Association and the National Association for Business Economics. Brian is the current Alumni Corporation Board President for Delta Sigma Phi Fraternity at Maryland, serves as a National Foundation Ambassador for the National Delta Sigma Phi Foundation and is a member of the Board of Directors for the Fraternity and Sorority Political Action Committee.