Location
Virtual - ZOOM Link to be provided after registration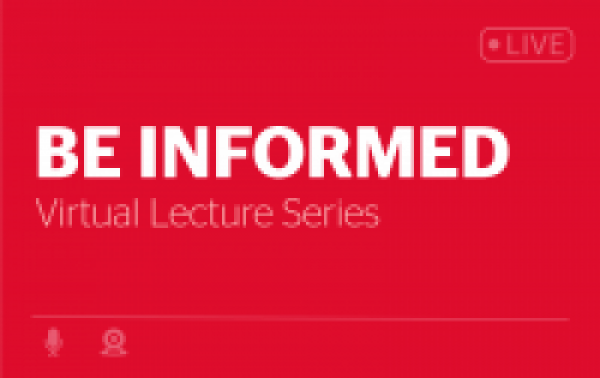 Be Informed: Virtual Lecture Series is a virtual continuing education series hosted by the College of Behavioral and Social Sciences at the University of Maryland showcasing the research and expertise of our faculty in pursuit of innovative solutions to the challenges facing our global community. A range of topics including psychology, social justice, political science, human behavior and more will be addressed. This month's talk, The C.S.I. Checklist™ app – "Never miss a step." will be presented by Professor Tom Mauriello.
ABOUT THE TALK: 
The C.S.I. Checklist™ app – "Never miss a step."
Join the College of Behavioral and Social Sciences for an immersive experience with experienced forensic investigator and C.S.I. Checklist™ app creator, Tom Mauriello, university professor, forensic consultant, author, and former police and federal investigator, who will present to viewers the development and use of this most valuable and first of its kind tool, launched just this year. 
Well-known at UMD for his dollhouse murder dioramas that draw a crowd on Maryland Day and the popular "Introduction to Criminalistics" course he's taught for 44 years, Tom Mauriello has made a career of meticulously picking apart crime scenes and investigations. Now, he's channeling his decades of experience in law enforcement, counterintelligence and education into a mobile application for industry professionals called CSI Checklist™.  
C.S.I. Checklist™ provides the guidance needed for all first responder crime scene professionals real-time in the field, which recognizes national standards and procedures essential to conducting a successful investigation. The app includes a quick reference guide with different crime scene situation checklists, always with you on your mobile device, that is immediately referred to when approaching a crime scene or interviewing a complainant. The C.S.I. Checklist™ app is available now, which can be downloaded in the Apple Store or Google Play. 
ABOUT THE PRESENTER
Tom Mauriello is ForensIQ's President and CEO. He is an educator, author, forensic consultant, and public speaker who teaches criminal justice and forensic sciences at the University of Maryland. He is a sought after forensic sciences consultant.
Tom has 44 years' experience in the law enforcement and counterintelligence fields, including seven years as a police officer and investigator and 30 years as a Special Agent with the U.S. Department of Defense. He has 40+ years experience as a college adjunct professor for the University of Maryland Department of Criminology and Criminal Justice teaching academic courses, workshops and training in criminal justice, criminal investigations and forensic sciences/criminalistics. In 1980, he created and manages the University of Maryland Teaching Crime Laboratory. Tom is the author of four books in the field: Criminal Investigation Handbook – Strategy, Law and Science – a legal treatise published by LexisNexis, Introduction to Criminalistics – From Crime Scene to Court Room– a digital textbook published by Great River Learning, The Dollhouse Murders– a non-fiction book illustrating crime scene dioramas used to study the crime scene investigation (CSI) process published by Pearson Education, Inc., and Public Speaking for Criminal Justice Professionals: A Manner of Speaking published by CRC Press  (Taylor & Francis Group).
As a forensic sciences consultant, Tom is regularly interviewed for newspaper, television and radio news media. He has appeared on ABC World News Tonight and CBS Sunday Morning News; and Fox and MSNBC cable news shows. He has been featured on television documentaries including: The Discovery Channel's Lizzie Borden Had An Ax; and Investigation Discovery (ID) Channel's series, Forensics: You Decide and Reasonable Doubt. Tom hosted his own weekly YouTube channel show called Forensic Week for a number of years. His vast public speaking experience includes the presentation of counterintelligence awareness briefings and forensic science lectures at numerous universities and law schools; as well as his motivational seminar on public speaking communications, Motivation through Communication. In April 2011, Tom formed a forensic consultant company, ForensIQ, Inc. His company provides forensic investigation services; criminal case & evidence assessments; security & counterintelligence services; education, training, awareness and motivational public speaking presentations; and news media and film and TV production consultation.
Recipient of the U.S. Department of Defense, Exceptional Civilian Service; Holds the degree of Master of Forensic Sciences from The George Washington University in Washington, D.C. Fellow - American Academy of Forensic Science, Active member - International Association for Identification, Member - Council of Forensic Science Educators, Member - Maryland Polygraph Association, and Lifetime Member - Operations Security (OPSEC) Professionals Society. FAA Certified Remote Pilot for small Unmanned Aircraft Systems (sUAS) and Advisory Committee Member - Maryland Center for Forensic Excellence.
Cost: FREE
Sponsored by the College of Behavioral and Social Sciences Alumni Chapter Board.
 
For questions about the Be Informed:Virtual Lecture Series or about this specific talk, please contact Jenny Kilberg, director of alumni and donor relations at jkilberg [at] umd [dot] edu.