Location
Busboys and Poets, 5331 Baltimore Ave., Hyattsville, Maryland 20781
Host
UMD Alumni Association/Sponsored by Busboys and Poets
"EnTERPreneurs in the City" is a premier event series hosted by the University of Maryland Alumni Association that showcases, connects, and engages entrepreneurial Terps throughout the country.
Join us for a networking reception followed by an inspiring panel of University of Maryland alumni and associates who own businesses and/or reside in Prince George's County.
Panelists will share their individual path to entrepreneurship, challenges, successes and advice, with a special emphasis on entrepreneurship as it relates to the economic development of the Prince George's County community. 
Cost: 
Alumni Association Members: $10
General: $15
Contact: 
Shakira Smiler
Email: stsmiler [at] umd [dot] edu
Phone: (301) 405-6860
Program Schedule:
6 - 7pm Networking Reception (Open bar and heavy hors d'oeuvres)
7 - 8pm Panel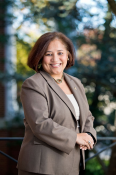 Moderator: Gloria Aparicio-Blackwell '92 | Director, University of Maryland Office of Community Engagement
Gloria Aparicio-Blackwell is the Founder & Director of the Office of Community Engagement at the University of Maryland College Park under the Division of Administration & Finance. Through advocacy, storytelling, planning, service, and partnerships, Gloria and her team build figuratively a bridge with the University's surrounding communities. She has worked for the University more than 21 years. Her primary role is to contribute to the University's commitment to the land grant mission, as well as, the overall efforts in making the University of Maryland a "Greater College Town." She is known for her success in bringing together community leaders, advocates, non-profits, government agencies, businesses and campus stakeholders to address critical challenges impacting the neighboring communities.
Aparicio-Blackwell earned an associate's degree in safety and fire science from Instituto Tecnológico de Seguridad Industrial in Venezuela, and a bachelor's degree in industrial technology with a concentration in safety and fire science from UMD. In addition, Blackwell earned a M.S. in management from University of Maryland, University College. Prior to joining the University in 1997, Gloria worked in safety and fire management at Potomac Electric Power Company and for higher education institutions, including American University and Montgomery College (as a student worker).
Gloria Aparicio Blackwell has been awarded prestigious recognitions such as the President's Distinguished Service Award under the category of Public Service at the University of Maryland, President's Commission in Ethnic Minorities Issues Service Award, College Park Rotary Club Citizen Award, and the Governor's Certificate of Merit for Crime Prevention in the State of Maryland. Outside of her University service, Gloria volunteers with several organizations, including Montgomery College as a member of the Board of Trustees Executive Officers, a graduate and a Board of Directors of Leadership Maryland, plus a board member of the International Town/Gown Association. To maintain a work/life balance, she is an avid runner/walker, and more importantly find time to enjoy family and friends. Gloria Aparicio Blackwell resides in Gaithersburg with her husband, Stephen Blackwell.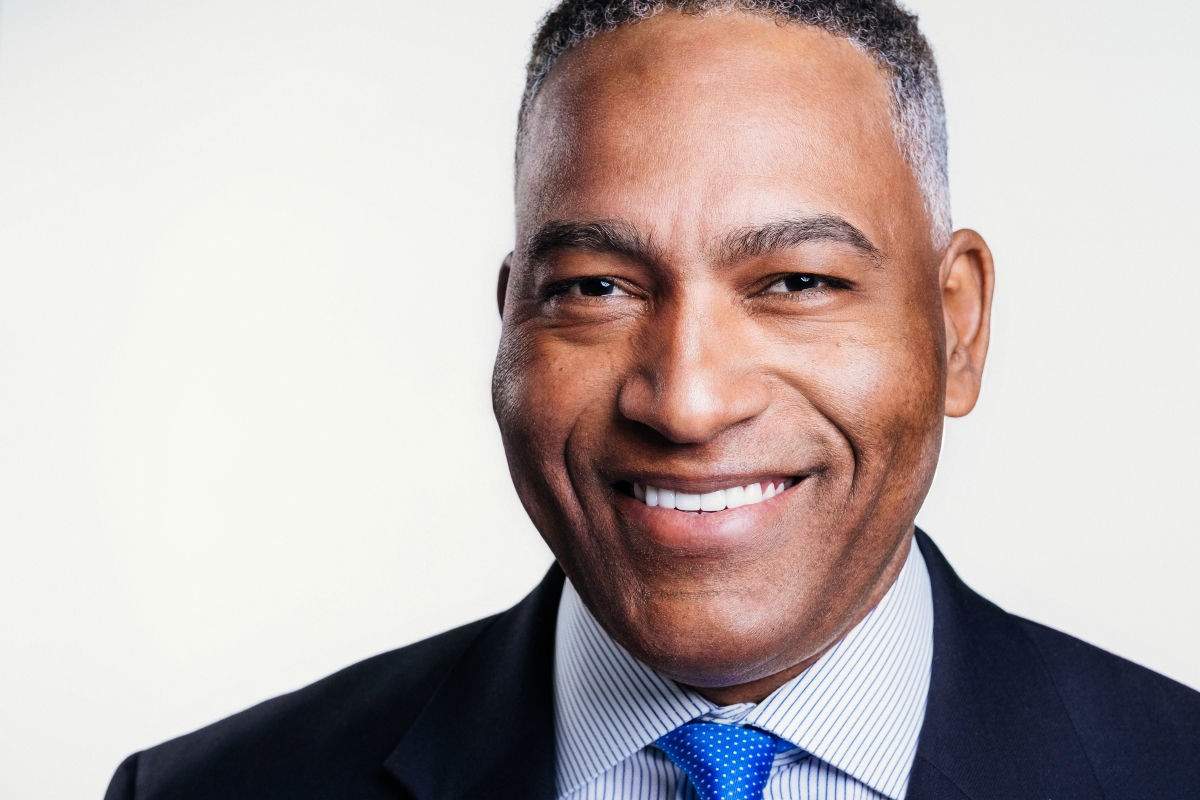 Michael A. Echols CISSP, MBA, '90 | CEO Max Cybersecurity LLC (MAX) | CEO and Board Member IACI
Mr. Echols started MAX and launched the International Association of Certified ISAOs (IACI) at the Kennedy Space Center, as the Chief Executive Officer of each, after 7 years at the Department of Homeland Security (DHS).
In his last position at DHS, Mr. Echols developed and implemented cybersecurity strategies to enhance the effectiveness of cyber risk reduction operations, technology and policy.  Mr. Echols is currently using his national security experience to impact resilience efforts in Puerto Rico, employing over 100 engineers supporting power restoration activities.
In 2015, Mr. Echols was the point person for the rollout of Presidential Executive Order 13691.  In 2014, he led the analysis of small and medium sized business cybersecurity requirements.  Mr. Echols is a former Representative to the NATO CCPC in Brussels, Chaired the Communications Sector, and Chaired International Network Security Information Exchange.  Additionally, he managed the President's National Security Telecommunications Advisory Committee (NSTAC), 30 Chief Executive Officer level NSTAC members representing IT, Defense and Communications companies producing policy recommendation for the President.
Mr. Echols authored four Forbes online articles and was featured on a PBS cybersecurity special, Road Trip Nation.  He will be honored in 2018 as a UMUC Distinguished Alumni.  Mr. Echols is a graduate of the National Preparedness Leadership Initiative – Harvard Kennedy School of Public Health.  He holds a MBA, a MS in Biotechnology, a Graduate Certificate in Technology Management, and a BS in Criminal Justice; all from the University of Maryland system.  He has also won ACC and bowl championships as a TERPS football team member.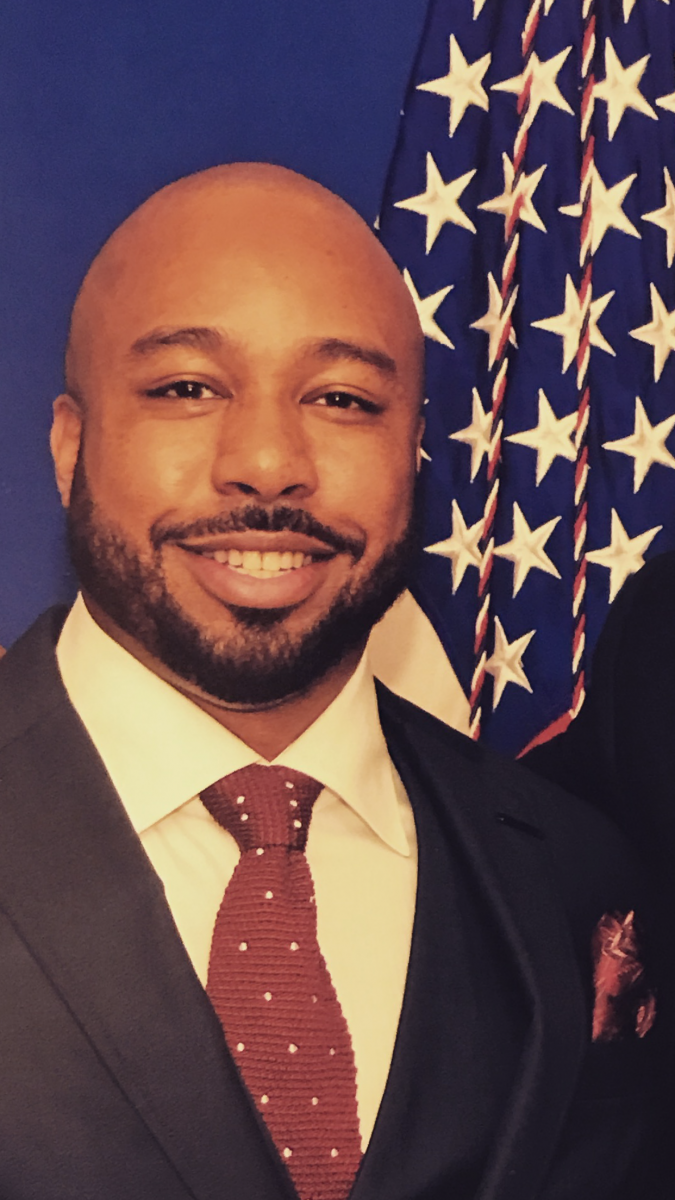 K.J. Hughes, '14 | Managing Partner, Relentless Management Group
Mr. Hughes has been a lifetime entrepreneur since he started his lemonade business at age eight. He began his business using Country Time lemonade mix, but after a lackluster opening, he soon learned that he needed a change in strategy. Realizing that "you eat with your eyes," he incorporated fresh cuts of lemon wedges into his pitcher, drastically improving the visual presentation of his product while cleverly avoiding the cumbersome process of "squeezing" lemons. This first lesson in branding resulted in skyrocketing sales that summer and a career-changing revelation for the future.
At 19-years-old, Mr. Hughes branded several youth parties in the Washington, DC metro area. At its' peak, his company, Next Level, netted over $60k a week in sales, merchandise, tickets, in-venue advertising and branding. Mr. Hughes sold the brands to Studebaker's in 2001 and dropped out of Rutgers University to launch his own nightclub brand, Palladium. Palladium became known as Washington, DC's premier college event concept. Despite its' success and his rising popularity as a young nightlife "influencer" (before the term became lucrative), Mr. Hughes felt limited and stifled creatively. With his growing network, business acumen, and motivation to reinvent himself, Mr. Hughes shifted the focus of his branding business to a new client base: athletes.
Mr. Hughes signed his first client in 2004, a first-round pick in the 2005 National Football League (NFL) draft. For the past 12 years, Mr. Hughes has grown his company, Relentless Management Group to include 108 athletes across five professional sports leagues. With so many demands, clients depend on his company as the C-Suite to their brand.
Mr. Hughes is most proud of his work in the community. As a child of an incarcerated parent, Mr. Hughes co-founded an organization that supports other children of incarcerated parents. The organization provides resources and mentors for the often forgotten collateral damage of the mass incarceration epidemic.
Although his business has changed, Mr. Hughes maintains the same philosophy he's applied since 1989: use his creativity, strategic relationships and sheer relentlessness to turn lemons into lemonade--without having to squeeze.
Mr. Hughes received his Bachelor of Science in Business Administration from the University of Maryland Smith School of Business.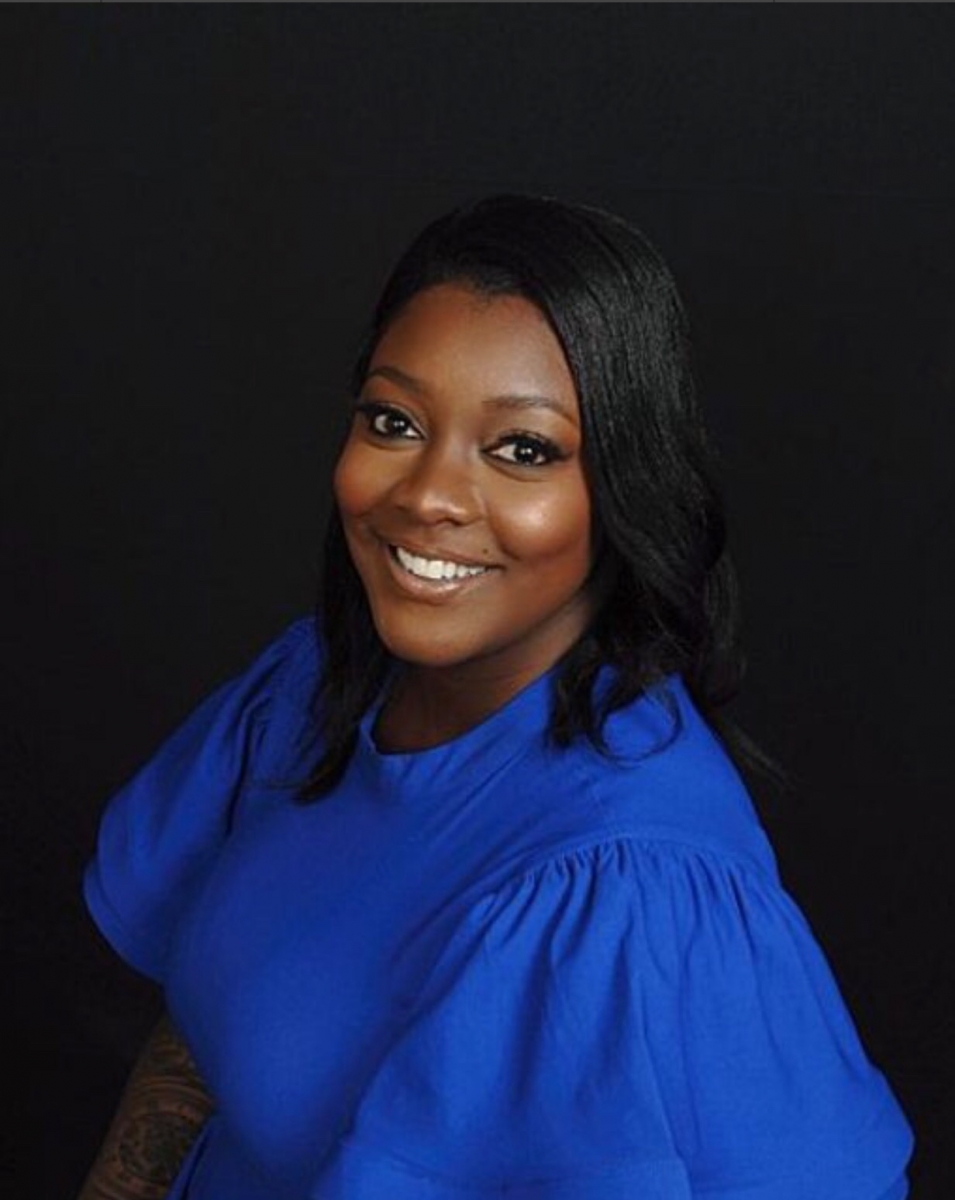 April Martin, Ph.D, '03 | Owner, Achieving Mental Victory
Dr. April Martin has been employed with the Department of Treasury - Financial Crimes Enforcement Network, for the past 20 years, 15 of which she was an Intelligence Analyst and now a Liaison Officer for the past five years. For the past four years, she has also been employed as a Realtor with Exit Landmark Realty.
Most recently, she has become the owner of a new mental health and wellness practice, called Achieving Mental Victory, LLC., located in Lanham, MD. Achieving Mental Victory, LLC., is a private practice that provides counseling services to individuals with mental health issues. Additionally, Dr. Martin has established a charitable arm to the aforementioned LLC, in which she is the founder of Achieving Mental Victory, Inc., a 501(c)(3) organization that provides education to the public on mental health and its importance.
Dr. Martin attended Oxon Hill High School, where she was recognized in the publication, "Who's Who Among American High School Students?" for graduating with a 4.00 GPA. "Who's Who Among American High School Students," is a publication that recognizes high school students with high GPAs throughout their high school years. She then attended the University of Maryland, College Park, where she obtained a Bachelor's Degree in Criminal Justice & Criminology. She was on the National Dean's List all four years of college. Dr. Martin then went on to obtain a Master's degree in Psychology and then a Ph.D in Psychology.
Dr. Martin enjoys, reading, writing poetry and spending time with her family. She currently resides in Clinton, MD and is married with three daughters.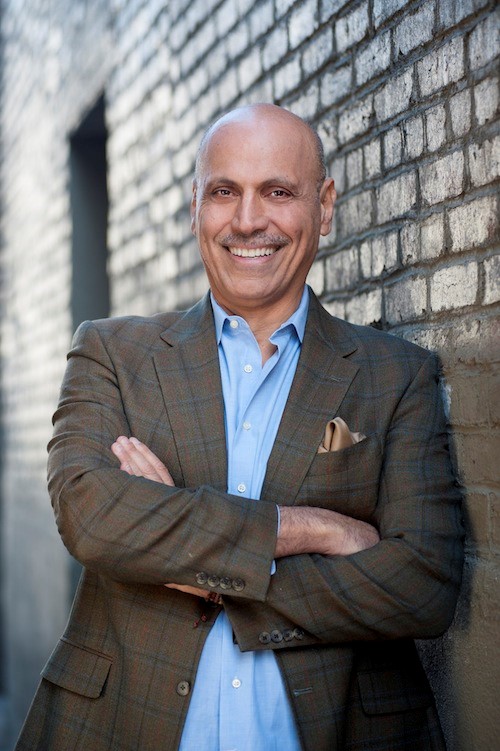 Anas "Andy" Shallal | Founder and CEO of Busboys and Poets
Anas "Andy" Shallal is an artist and social entrepreneur.  He is the founder and CEO of Busboys and Poets, a group of restaurants in the Washington Metropolitan area where art, culture and politics intentionally collide over mindfully sourced food, drinks and programming that feeds the mind body and soul. With 6 locations in and around DC, Busboys and Poets has become home for progressives, artists and intellectuals including such notables as the late Howard Zinn, Cornel West, Alice Walker and Nikki Giovanni to name a few.
Busboys and Poets is a member of the Restaurant Opportunities Center (ROC) focusing on sustainable business and employment practices.  Busboys and Poets has also been at the forefront of environmental stewardship being one of the first businesses in Washington DC to be 100% wind powered and are at the cutting edge of the local/sustainable food movement winning many awards and recognitions locally and nationally for its innovative, conscious cuisine.  Mr. Shallal has received numerous awards including the Mayor's Arts Award, Employer of the Year from the Employment Justice Center and the Mayor's Environmental Award.
Mr. Shallal has founded and co-founded several peace and justice organizations and holds leadership positions in numerous others. He is on the board of trustees for the Institute for Policy Studies, Race Forward, the Anacostia Coordinating Council and a founding member of Think Local First DC, a local business association and has served in advisory and leadership roles to advance progressive business and labor practices including recently chairing the Workforce Investment Council of DC. Mr. Shallal continues to strive to make his hometown of Washington DC a more livable community.