Ann Holmes is currently the Assistant Dean, Finance and Administration for the College of Behavioral and Social Sciences (BSOS) at the University of Maryland, College Park.  Her responsibilities include oversight of activities for budget preparation and control, contracts and grants, compliance with University, State and federal regulations, ethical stewardship of funds, and planning to assure responsible fiscal management.
Prior to her position in BSOS she was the Director of Finance for the University of Maryland Center for Advanced Study of Language (CASL) a multi-million dollar federally funded research center.   
She was the former Assistant Comptroller, Contract and Grant Accounting at the University and was responsible for the post-award administration of over $300 million in research awards. She worked with the pre-award office at UM to create a nationally recognized research administration training series for departmental business managers. During her tenure as Assistant Comptroller, she designed a software program that automated the billing, letter of credit, and receivable functions for sponsored awards.  The system was recognized by the Southern Association of College and University Business Officers (SACUBO) as a finalist in their best business practice competition and is now being incorporated into the Kuali Financial System that will be used by universities around the country.  
Ann is an invited lecturer to both domestic and international universities on grant and contract administration topics.  She has been an active member of the National Council of University Administrators (NCURA) since 1996.  She is a frequent speaker on federal compliance issues and university best practices at NCURA national and regional meetings.  She has served as Treasurer of NCURA's Region II, has been a member of program committees for the annual and regional meetings and the Financial Research Administration Conference.  She was honored with the NCURA Award for Distinguished Service in 2007 and the NCURA Region II Distinguished Service Award in 2006.   Ann has also provided training for the Society of Research Administrators, the National Conference on College Cost Accounting, the Southern Association of College and University Business Officers.    
Ann received her B.S. Degree from the University of Baltimore and her Master's Degree from Johns Hopkins University.
Degrees
Degree Details

Business Administration: Johns Hopkins University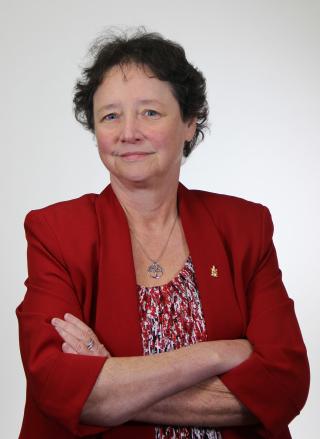 2141D Tydings Hall