Dr. Mengxue Li is Principal Dean for International Affairs of the College of Behavioral and Social Sciences (BSOS) and Director of BSOS's Office of International and Executive Programs (OIEP).  As Principal Dean, he advises BSOS departments, centers and units on international activities and helps them launch new initiatives in areas of importance to the College. 
In addition to managing all aspects of OIEP operations, Dr. Li serves as Research Associate Professor in the Department of Geographical Sciences, University of Maryland. From 2012 to 2017, he served as Executive Director of the Joint Center on Global Change and Earth System Science of the University of Maryland and Beijing Normal University.
Dr. Li has been a researcher in the area of earth sciences and is a leading scholar of education, science and technology in China.  In 2004, he was selected to work as Secretary-General of the Inter-Ministerial Coordination Committee in China, which included the ministries of sciences and technology, foreign affairs, education and approximately a dozen others. 
From 2003 to 2007, he also acted as Secretary-General of China's Secretariat for the Group on Earth Observation (GEO) at the National Remote Sensing Centre of China (NRSCC).  At the same time, Dr. Li also served as a full Professor and the Executive Director of the National Experts Team on Space Technology Application at NRSCC.  In 2008, he was appointed by the Asia Pacific Space Cooperation Organization--an international governmental organization for space sciences and technology applications research--as Chair of its experts committee and Director of its educational and research departments.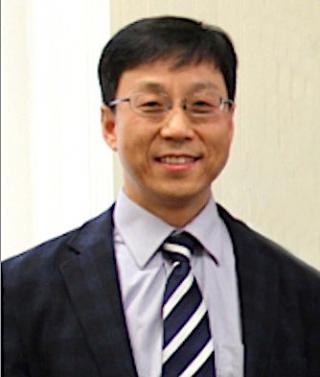 1117C Chincoteague Hall