Jeff Lucas is Associate Dean for Research in the College of Behavioral and Social Sciences (BSOS) and Professor in the Department of Sociology. In his role in BSOS, Dr. Lucas oversees the dean's vision for research in the college. The University of Maryland ranks fourth among U.S. universities in federal funding for social science research, and BSOS researchers secure more than $50 million in external research awards each year. Dr. Lucas's role is to help facilitate an environment for faculty and students in the college conducive to maintaining the excellence in research that these award levels reflect. To this end, he promotes research activity across the college, facilitates interdisciplinary research, and assists faculty and students in the college in the pursuit of rigorous social and behavioral research. He additionally is responsible for maintaining research compliance in the college with the policies and guidelines of the university and government agencies.
Dr. Lucas also oversees the Dean's Research Initiative Program, which has since 2010 provided more than $2.7 million in awards that have generated more than $77 million in grant proposals and more than $8 million in external research funding.
Dr. Lucas received his B.B.A. in Business Administration (1992) and Ph.D. in Sociology (2000) from the University of Iowa. He joined the Maryland faculty in 2004. In sociology, he teaches courses on social psychology, research methods, group processes, and leadership. In his research, he carries out experimental group processes studies, largely on power, status, and leadership, that have received funds from agencies including the National Science Foundation, National Institute of Health, and Army Research Institute. In the Department of Sociology, he has served as Graduate Director, Director of Research, Associate Chair, and Director of the Group Processes Research Laboratory.
Degrees
Degree Details

Business Administration, University of Iowa

Degree Details

Sociology, University of Iowa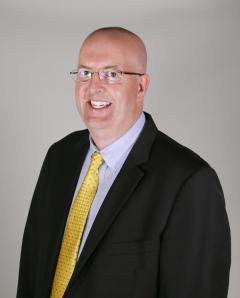 2141 Tydings Hall