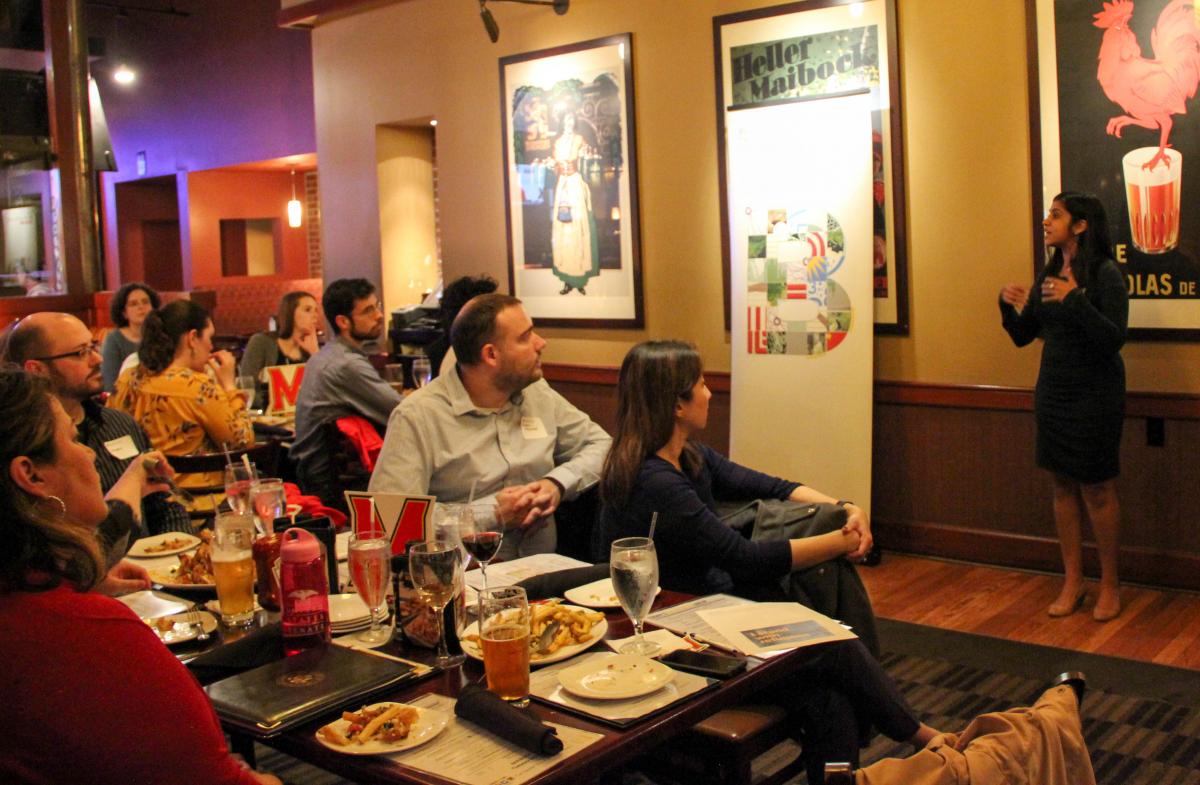 The College of Behavioral and Social Sciences' Alumni Chapter Board hosted a "Do Good Dinner" on Monday, April 24th to raise funds in support of the International Rescue Committee in Silver Spring, Md. The effort is part of the University of Maryland's campus-wide "Do Good" initiative aimed at inspiring a generation of students and alumni to apply their education, skills and values to drive positive social change.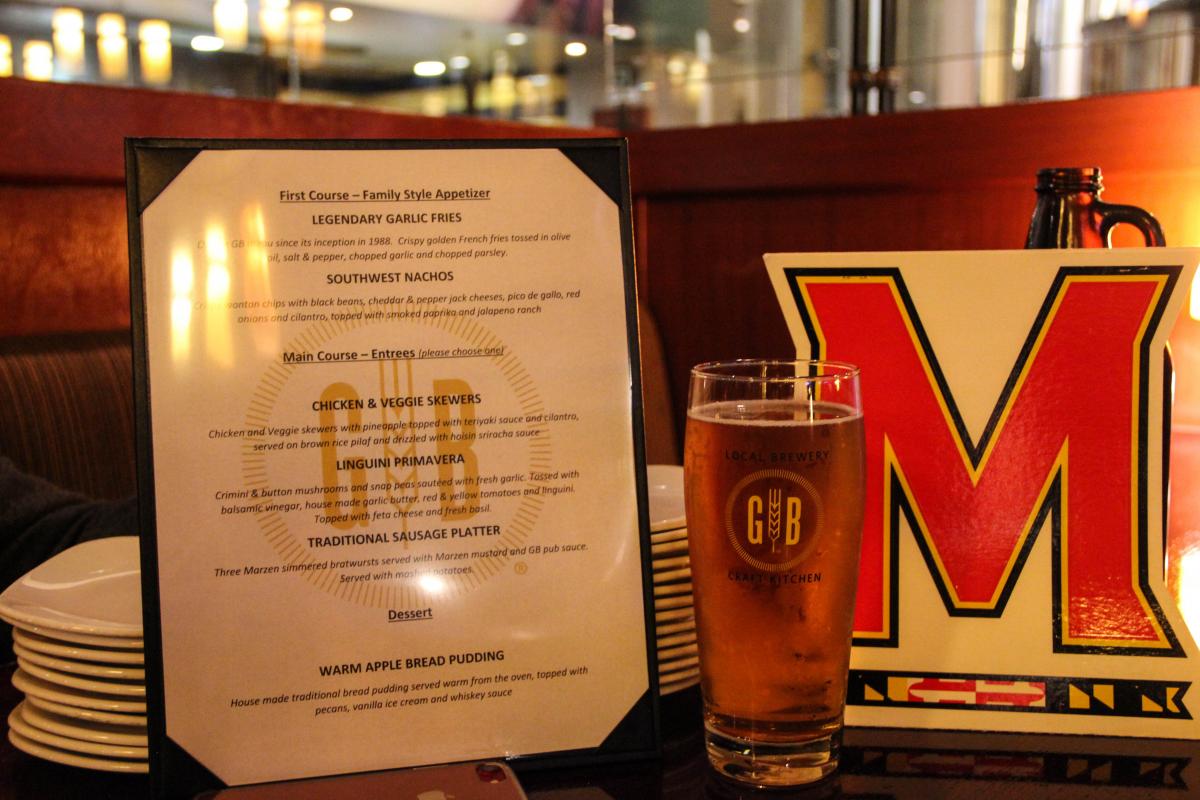 Gordon Biersch of Rockville, Md. generously provided food and restaurant space for the BSOS "Do Good" dinner. Attendees heard from Preethi Nampoorthiri, Deputy Director for the IRC in Silver Spring, who helps relocated refugees—many of whom were forced to leave their home countries due to war, poverty and violence—set up new lives and make Maryland feel like home.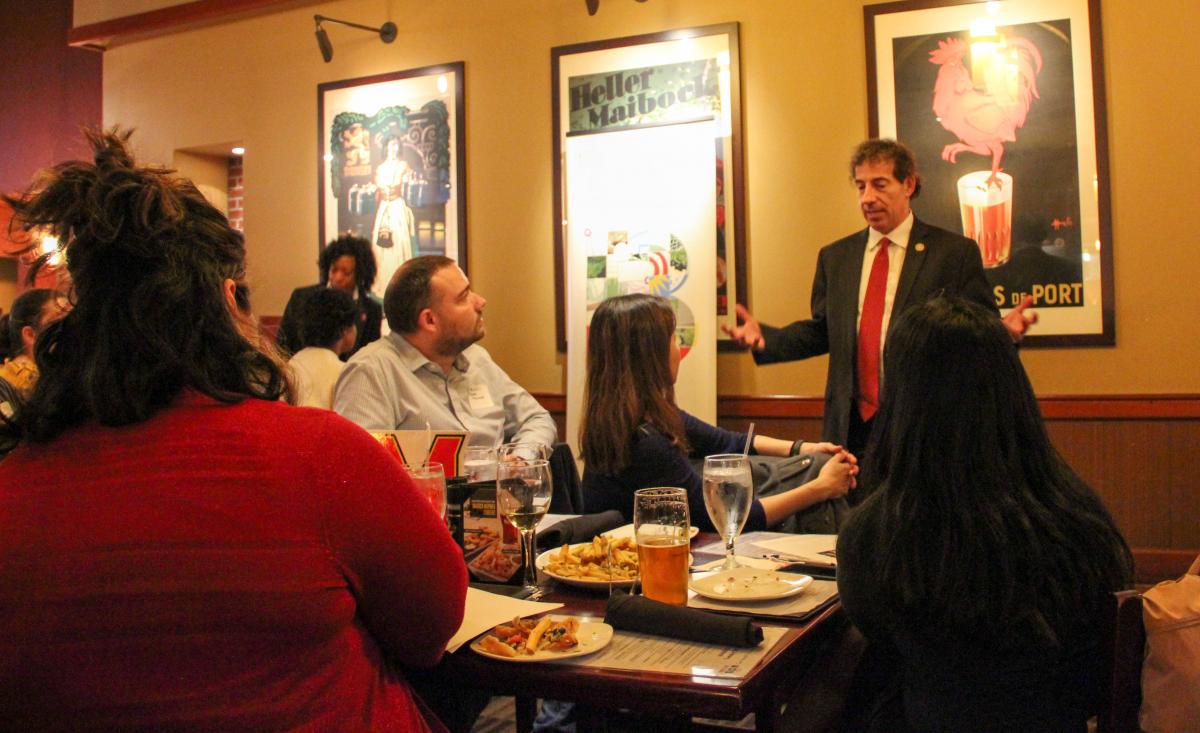 Political leaders including Congressman Jamie Raskin from Maryland's 8th Congressional District, State Delegate Jim Gilchrist from Montgomery County, and College Park Mayor Patrick Wojahn also spoke to the crowd about how their respective offices are working to address the refugee crisis.
April marks "Do Good" month at the university and BSOS proudly responded to the call by raising $2,250 for the IRC of Silver Spring through this effort. To view more photos from the event, click here.