On Friday, May 5, 16 preschool students in the LEAP Preschool graduated from the program, and were celebrated by their teachers and assistants, and by family and friends.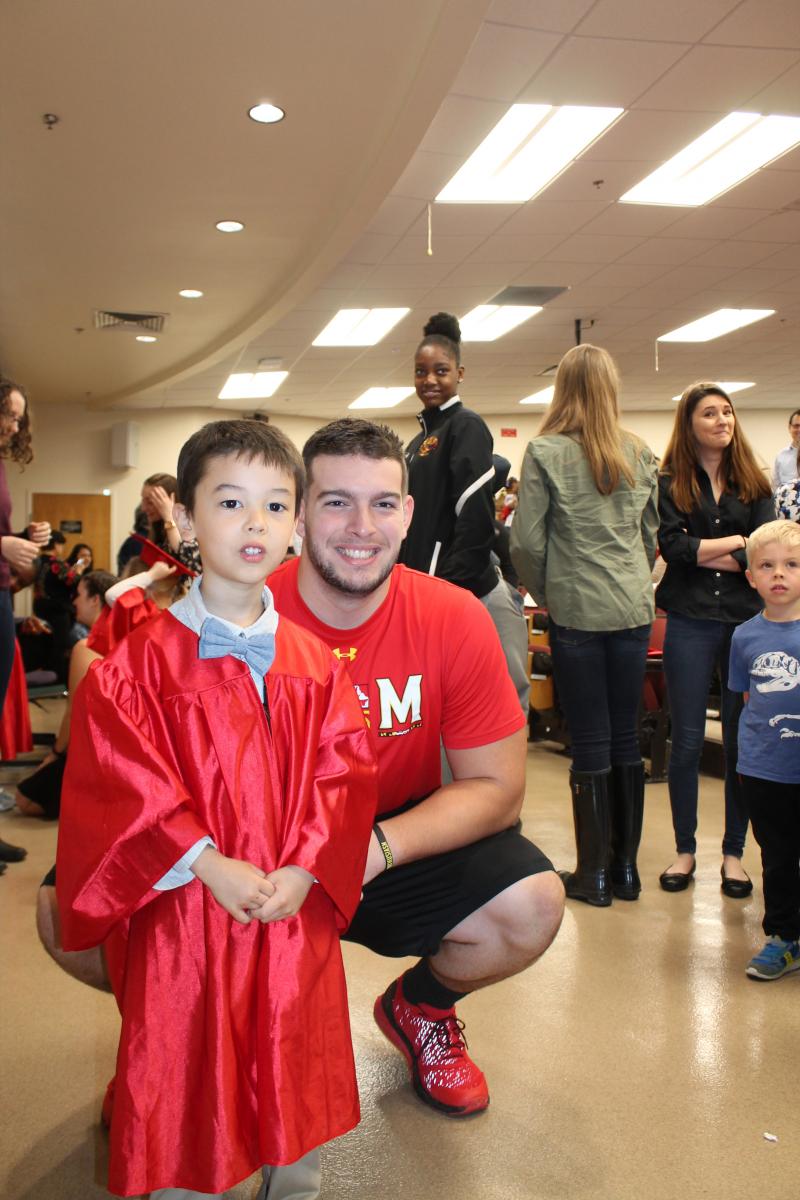 Diplomas were conferred by José Ortiz, who directs the LEAP Preschool, and by Professor Rochelle Newman (pictured at right), chair of the Department of Hearing and Speech Sciences.
The Language-Learning Early-Advantage Program (LEAP) is a therapeutic communication enrichment preschool located within the Hearing and Speech Clinic. This program offers a comprehensive preschool curriculum with an emphasis on communication development and individualized speech and language therapy. The program is located within the Hearing and Speech Clinic.
Student-athletes Brian Plummer (pictured at left), a member of the football team, and Kaila Charles, a member of the women's basketball team, served as commencement speakers, offering congratulations and advice to the graduates. Student acapella group PandamoniUM, provided live entertainment during the reception that followed the ceremony.
The BSOS and UMD communities join with HESP and LEAP in celebrating the achievements of these young scholars and their families!