Story By Jessica Weiss '05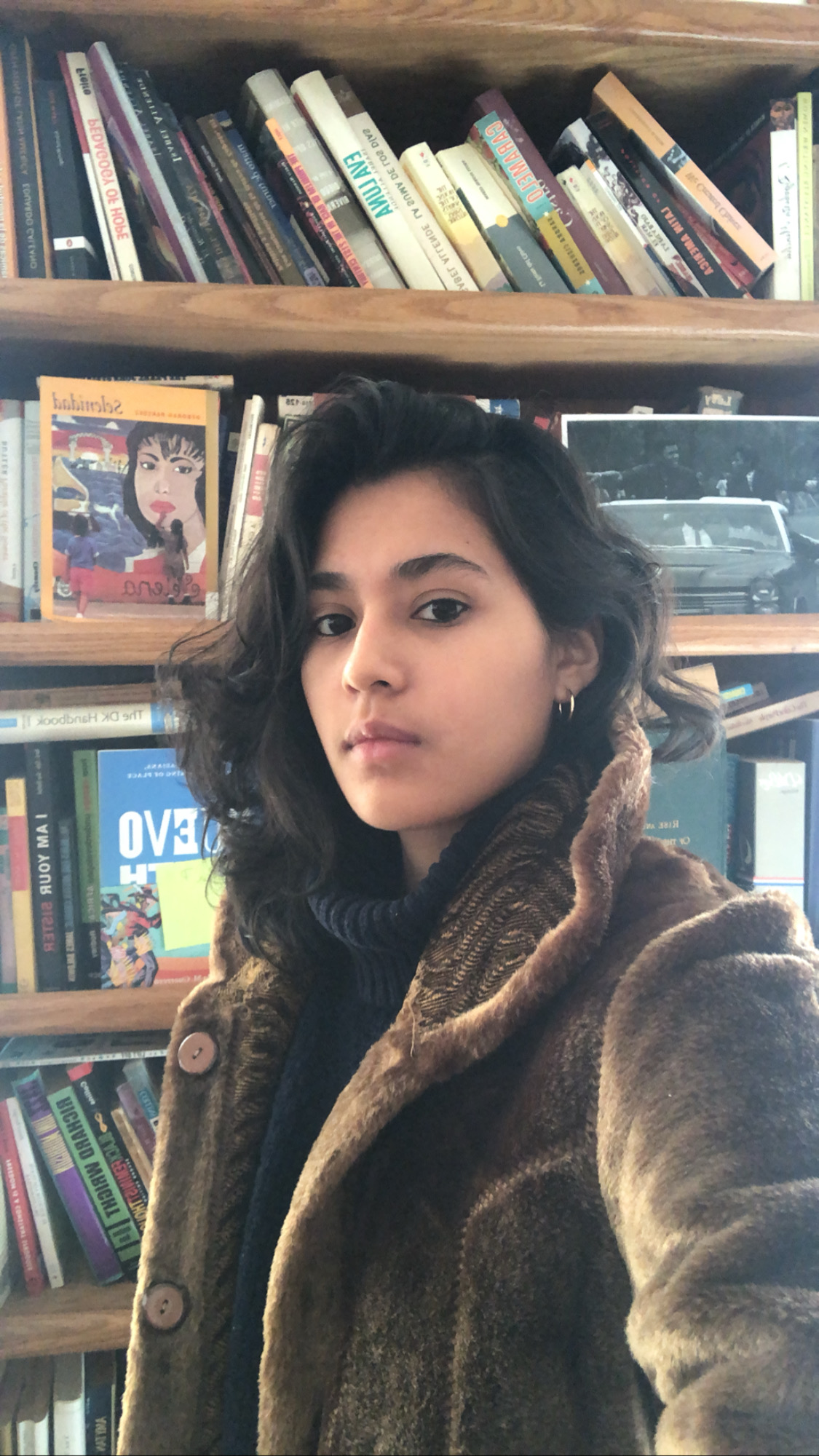 Senior Erica Puentes Martínez, a double major in African American Studies and American Studies, with a minor in Latina/o studies, has been named one of the University of Maryland's Undergraduate Researchers of the Year for 2020.
Puentes, who was nominated by six faculty members from the departments of American Studies and African American Studies, was one of seven undergraduates from across campus selected to receive the award, given annually by the Office of Undergraduate Studies to recognize exceptional accomplishments in undergraduate research.
During her years at Maryland, Puentes conducted qualitative, ethnographic, historical and archival research that "centers the voices and lives of marginalized people." She credits her immigrant and working-class background growing up in West Baltimore, as well as her passion for social justice and activism, with aptly positioning her to take on these investigations.
"At Maryland, I learned to value the often obscured intellectual and creative productions of women of color and other marginalized people," she said.
Puentes first began working with Sharon Harley, associate professor and former chair of the Department of African American Studies, on a podcast project in 2017 and was soon offered a job as Harley's research assistant. Since Fall 2017, Puentes has conducted research for Harley's book project on Black women's gender negotiations in the early 20th century, as well as for her course on gender, class, labor and the African diaspora. She also aids in research for Harley's Mellon Funded Seminar project on the African/Black diaspora.
Harley called Puentes' critical analysis "painstakingly researched, well-written and nuanced." 
"Over the course of four years, Ms. Puentes, as my mentee and undergraduate research assistant, has proven to be remarkably talented, exhibiting exceptional levels of academic excellence, research rigor, maturity and dedication," Harley said. "She was always well-prepared and intellectually engaging—never missing an opportunity to explore multiple aspects of a research discussion [or] assignment."
Puentes is currently completing an independent study with Associate Professor of American studies and U.S. Latina/o studies Perla Guerrero, discussing theoretical ideas for Guerrero's book project on deportees and returnees in Mexico. She is also finalizing her own senior capstone for American studies about black women rappers from Baltimore City and analyzing their political and feminist consciousness.
In May 2018, Puentes completed her senior thesis for her degree in African American Studies about Black politics and the Protect UMD movement, a coalition of 25 political and cultural student organizations advocating primarily for racial justice on campus.
Throughout her undergrad, Puentes served as the president for the Political Latinxs United for Movement and Action in Society (PLUMAS) and as founding member and leader for social justice coalitions such as the UMD Social Justice Coalition and Protect UMD. She also frequently organized panels and events open to community members to share the research she learned and uncovered.
"I strongly believe that research work, especially work concerning itself with the lives of marginalized people, should be made accessible beyond the ivory tower," she said.
Guerrero, of American studies, said Puentes exhibits a keen interest in understanding inequality—"why it exists, how it's reproduced, who benefits from it."
"She is the epitome of someone who is thirsty for knowledge but always with an eye toward helping other students and other community members," Guerrero said.
Puentes plans to apply to doctoral programs in African American studies or American studies to continue to study "race, space and place." Above all, she aspires to continue to uplift her community in her work as a "scholar activist."
"In any path I take in life, I will continue my deep commitment to transformative scholarship," Puentes said.