On July 29, 16 undergraduates from institutions all across the country came together to present the research projects they spent the last eight weeks developing as part of the College of Behavioral and Social Sciences' (BSOS) Summer Research Initiative (SRI) and the College of Arts and Humanities' (ARHU) Summer Research Opportunity Program (SROP). 
The colleges' collaborative effort to help encourage underrepresented students' interest in graduate degree programs received high praise from the university leaders in attendance: Senior Vice President and Provost Jennifer King Rice, and Vice President for Diversity and Inclusion Georgina Dodge.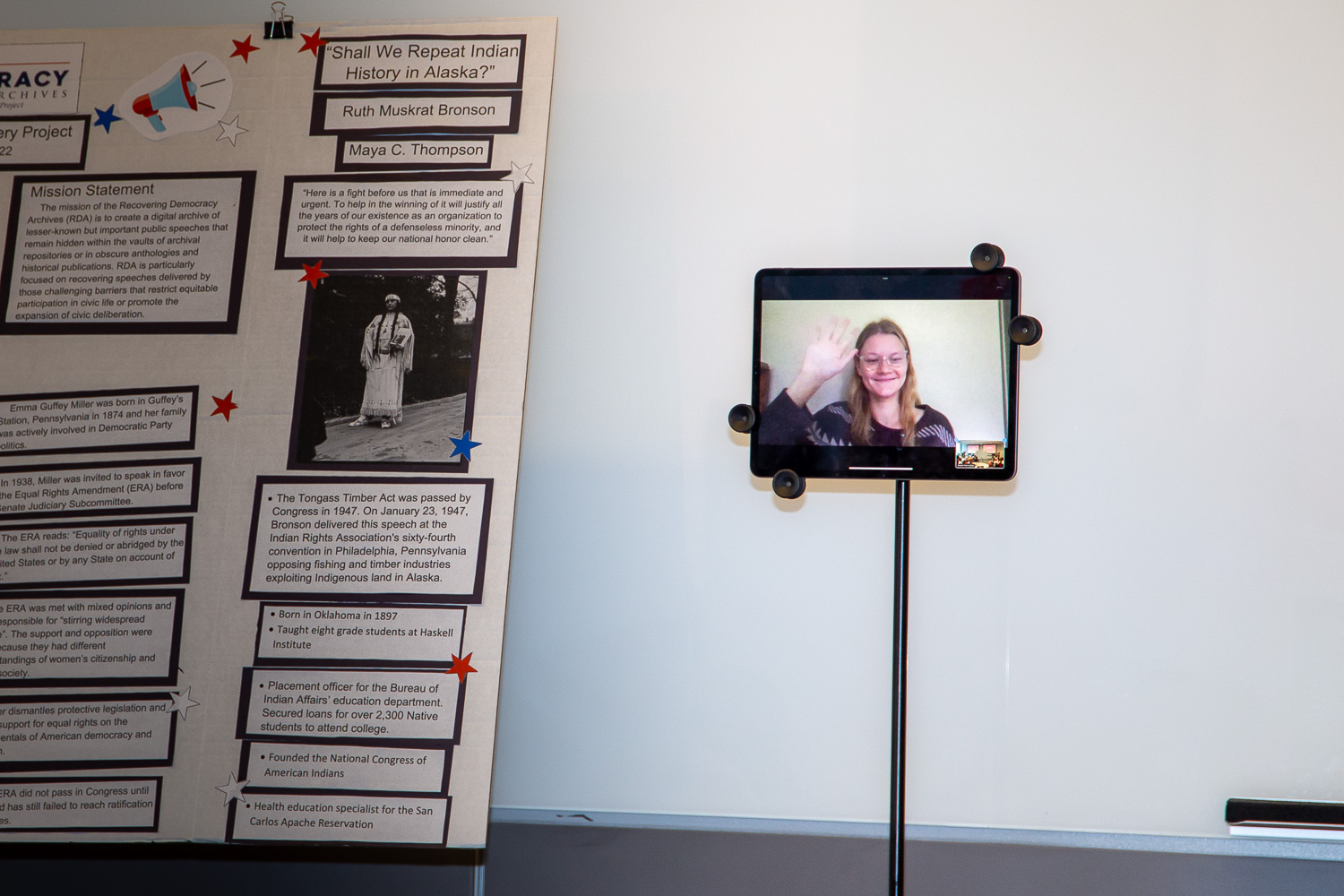 Wayne McIntosh, Professor Emeritus of the Department of Government and Politics; SRI Director and BSOS Assistant Dean for Diversity Kim Nickerson; ARHU Assistant Dean for Diversity GerShun Avilez; and ARHU Dean Stephanie Shonekan joined them in offering congratulatory remarks and advice to the group of 16 scholars—13 participating in the SRI and three in the SROP. 
Shortly thereafter, each scholar was tasked with delivering a one-minute "teaser" of their work to entice attendees to stop by their poster before the event's end. One BSOS SRI and seven ARHU SROP participants were unable to attend, and one ARHU SROP student, Hannah Sethi, presented her project via Zoom.
The colleges' 2022 SRI and SROP joint poster session concluded with a presentation of certificates and reception in the lobby of the Edward St. John Learning & Teaching Center's room 1215.
BSOS and ARHU would like to extend a special thanks to the SRI and SROP program coordinators, Brittney Robinson and Betsy Yuen; their respective Dean's Offices and faculty mentors; the Office of the Provost; the Graduate School; and the Division of Research.
View the 2022 poster session photo gallery
Read the 2022 SRI scholars' biographies
Learn more about BSOS' SRI and ARHU's SROP