The College of Behavioral and Social Sciences co-hosted the University of Maryland's second annual Social Justice Day celebration on April 23. Hundreds of faculty, staff, students, alumni and members of the greater Maryland community gathered to learn about important issues, in an effort to focus research, studies and service toward social good for all.
Dr. Mary Ann Rankin, senior vice president and provost, offered welcoming remarks for the morning session in the Adele H. Stamp Student Union. She highlighted the university's commitments to diversity and inclusion, as well as on social justice and equality. Dr. Kim Nickerson, BSOS assistant dean of diversity, equity and inclusion, also welcomed attendees, and provided additional context about the purpose and scope of Social Justice Day. Dr. Nickerson served as one of the primary organizers of the event.
"Universities have always been places at which our country's most challenging issues are taught and discussed.  By all accounts, working towards more social justice continues to be one of our country's enduring challenges," Nickerson said. So, we were delighted to host this second annual Social Justice Day."
Dr. Willie May, director of major research and teaching initiatives for the College of Computer, Mathematical and Natural Sciences, introduced the morning keynote speaker, Peter Neufeld, J.D. Mr. Neufeld is a nationally recognized civil-rights lawyer, and is the co-founder and co-director of the Innocence Project.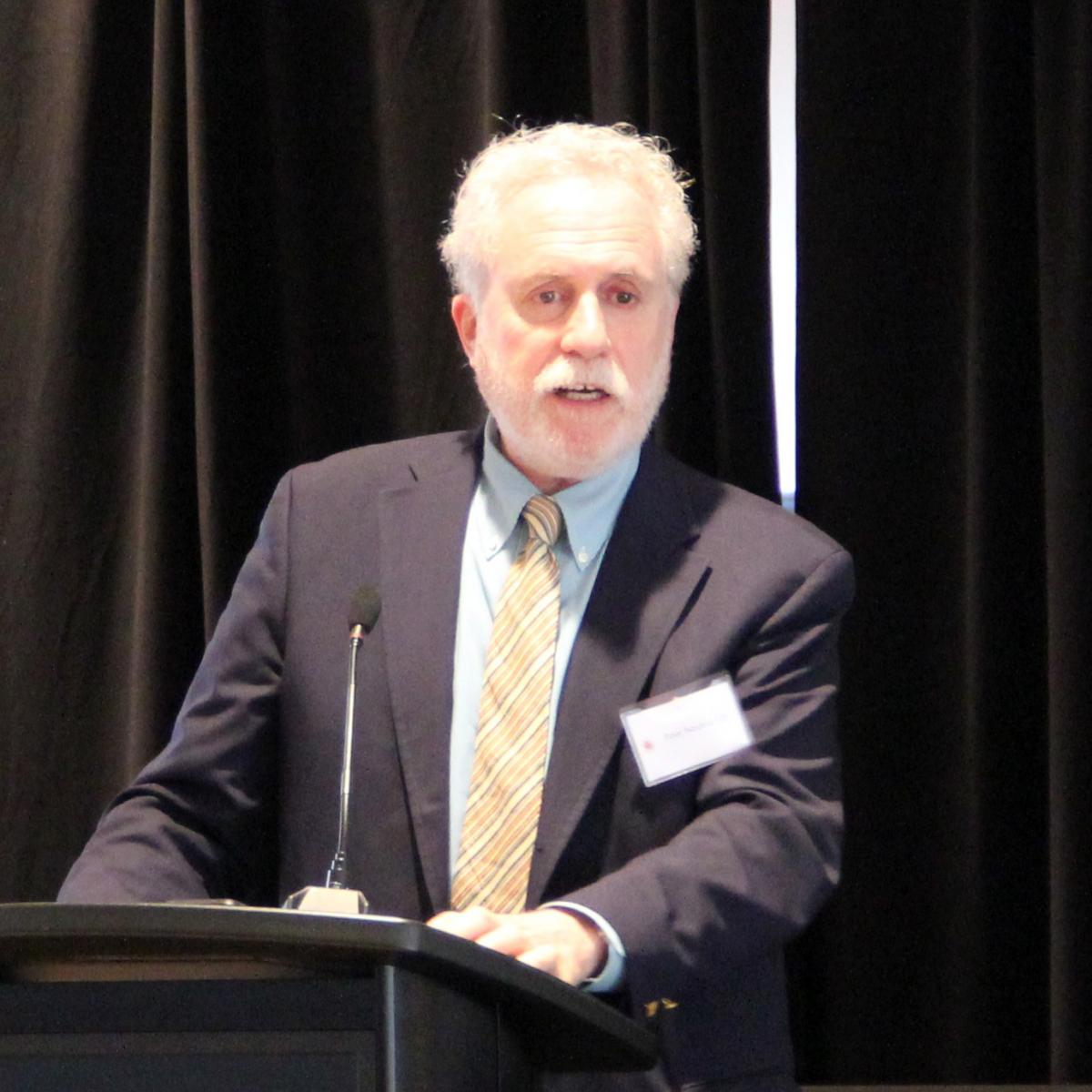 Mr. Neufeld discussed the work of the Innocence Project and its mission to "free the staggering number of innocent people who remain incarcerated, and to bring reform to the system responsible for their unjust imprisonment." He offered reflections on several cases of unfair trials, sentencing and imprisonment suffered by innocent citizens, and on the systematic racism and unjust policing and legal processes that contributed to these ordeals. Mr. Neufeld called for more rigorous and fair policing and legal processes, with the goal of a more fair and just society for all.
The morning session concluded with a lively panel discussion on Policing, Sentencing, and Consequences: A Social Justice Perspective. The panel was moderated by Dean Gregory Ball (BSOS), and featured remarks by Dr. Kris Marsh (Sociology)—"Innovative and Objective Approaches to Bias-Free Policing; Hon. Judge Alexander Williams, Jr. (The Judge Alexander Williams, Jr. Center for Education, Justice and Ethics)—"The Implications of Imposing Mandatory Minimum Sentences"; and Dr. Wade Jacobsen (Criminology and Criminal Justice)—"Consequences of Incarceration for Families and Children."  The panel discussants highlighted the broad range of excellent researchers and thought leaders found in BSOS whose work intersects with social justice in the criminal justice system.
All attendees were invited to attend the afternoon Social Justice Day Fair, which featured more than 16 round-table discussions, information sessions, and poster presentations related to a variety of social justice issues and causes ranging from environmental justice, economic development, and health. The career center is even hosted a table with information about careers and internships in social justice.
Social Justice Day concluded with keynote remarks in Memorial Chapel by Rev. Jesse Jackson, an internationally renowned civil rights leader. Rev. Jackson is the founder and president of the Rainbow PUSH Coalition. Rev. Jackson was welcomed by Dean Ball, and was introduced by BSOS student leader Ashley Vasquez.
Rev. Jackson touched on many important themes, including the role citizens play in democracy—and, by extension, social policy.  He also reflected on his career in civil rights, shared remembrances of his relationship with the Reverend Martin Luther King, Jr., and even recounted his last visit to our campus when he spoke at the memorial service for former Terp Len Bias in 1986.
During the question and answer period of his talk, several students asked Rev. Jackson for advice on social activism on college campuses today. Rev. Jackson consistently responded with answers that urged students to become engaged in the process of fighting for social justice by first exercising their rights to vote. 
He urged students to vote even though they are college students and may be miles from home. "The truth is you vote when you don't vote," Rev. Jackson said.
President Wallace Loh ended the evening by summarizing the day's events and thanking Reverend Jackson for his remarks.
Watch the video of Rev. Jackson's remarks.
Plans are under way for the third annual Social Justice Day, which will be held at the University of Maryland in the spring of 2019.
"Because of our strengths in many areas of social justice, it is very likely that BSOS will be a partner in many of our campus's social justice day events in the coming years," Nickerson said.
Lead image courtesy of John Consoli/University of Maryland