The College of Behavioral and Social Sciences is pleased to welcome another outstanding cohort of scholars and researchers to our community through the Summer Research Initiative (SRI). For more than 20 years, the SRI has fulfilled its mission to increase the number of underrepresented minorities pursuing graduate degrees in social, behavioral and economic studies. Since its founding in 1999, a diverse group of scholars travels to College Park annually to partner with respected faculty members and mentors from BSOS and other units across campus to gain laboratory experience, knowledge and skills in an effort to prepare participants for doctoral-level study in their academic fields.
BSOS is proud to welcome the 2019 SRI cohort to campus. Learn more about their academic interests and accomplishments: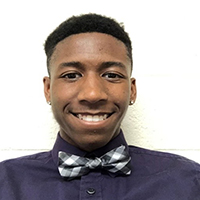 Kobe Adolph is a rising junior at UMD pursuing a bachelor's degree in psychology with a minor in general business. He is a native of Fort Washington, Md. Adolph worked as a research assistant in the Comprehensive Assessment and Intervention Program lab through the First-Year Innovation and Research Experience program. The lab specializes in adolescent social anxiety and family research. Adolph is particularly interested in the perception of minorities in the workplace and the impacts and outcomes associated with those perceptions. He plans to pursue a Ph.D. in Industrial/Organizational Psychology, and wants to become a researcher.
Adolph will be mentored by Assistant Professor Jennifer Wessel in the Department of Psychology.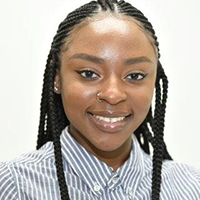 Olwadunsin Akinyemi is a senior at Morgan State University in Baltimore, where she is a Scholar in the ASCEND Center for Biomedical Research. She is majoring in biology with a double minor in psychology and chemistry. A has worked as a student researcher for two years for multiple projects in both the Department of Biology and the Department of Psychology at Morgan State. Her research interests include maternal and child health and child neurocognitive development. Akinyemi's career goal is to be a frontline pediatric neurologist. She plans to attend a graduate program before pursuing a medical degree.
Akinyemi will be mentored by Associate Professor Tracy Riggins in the Department of Psychology, who serves as director of Neurocognitive Development Lab.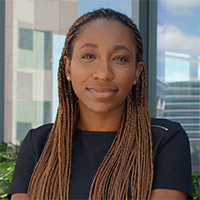 Nma-Nancy Ayuk is a senior at Georgia State University in Atlanta, where she is a Hope Scholar and is pursuing a bachelor's degree in Asian studies, focusing on political science, with a minor in Japanese. Ayuk's research interests include Afro-Asiatic economic and political relations, postcolonialism, and neocolonialism. She has previously conducted quantitative research testing the transmissibility of the "resource curse" in nations that belong to the Organization of Petroleum Exporting Countries. She has also conducted joint research in both narrative and critical discourse analysis, specifically on how they affect political change. Ayuk intends to pursue a Ph.D. in political science and hopes to join the academy as a researcher.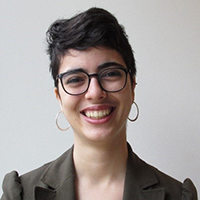 Niki Bavar is a rising junior at the University of Massachusetts, Amherst. She is an anthropology and art double major. Her research interests include community-based archaeology, ancient Latin American cultures, and cross-cultural views on gender and sexuality. Her long-term goal is to return to South America and incorporate local communities into her archaeological research in a decolonized fashion. Recently, Bavar participated in a project that involved collecting pottery sherds from Roxbury, Mass.; she subsequently conducted historical research on a small chinaware mug and dated it to the late 18th century. She has also analyzed the motif patterns of a local Amherst cemetery, and, inspired by her Roxbury project, is currently working on finding an existing program that could streamline the reconstruction process.
Bavar will be mentored by Associate Professor Barnet Pavão-Zuckerman, Director of Graduate Studies in the Department of Anthropology.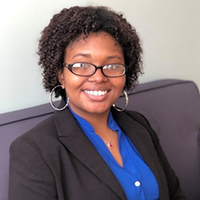 Malaysia Lewis is a rising junior majoring in psychology at Clark Atlanta University. She is originally from Norfolk, Va.  Her research interests include trauma, substance abuse, and depression. Lewis's interests stem from her closeness to both veterans and civilians who have experienced traumatic events that led them to either substance abuse or depression. She recently conducted research on the relationship between environment, eating disorders, and body image. She plans to pursue a Ph.D. in Clinical Psychology, focusing on providing care to veterans and civilians in underserved communities.
Lewis will be mentored by Assistant Professor Cecily Hardaway in the Department of African American Studies.
Janet Martinez Solano is a junior at California State University San Marcos. She is a psychology major with a focus in nutrition and public health. Her research interests include food security among underserved populations and neuroscience. Martinez Solano has also worked as a tutor and peer educator on topics including depression, suicide, and impulsive behaviors. Recently she was accepted into the prestigious McNair Scholars Program. She plans to attend graduate school to pursue a Ph.D. in neuroscience.
Martinez Solano will be mentored by Assistant Professor Devon Payne-Sturges in the Maryland Institute of Applied Environmental Health, which is affiliated with the School of Public Health.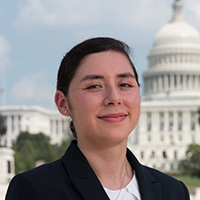 Tiffany Munoz-Zegarra is a senior at UMD majoring in economics. She is interested in the allocation of economic resources and health disparities in the United States. Munoz-Zegarra has worked for the National Museum of Natural History for several years as an intern and youth programs assistant. She recently interned at the U.S. House of Representatives, where she was gained experience with various critical policy issues. Munoz-Zegarra plans to earn a doctoral degree in economics and work as a policy advisor in the future.
Munoz-Zegarra will be mentored by Associate Professor Ethan Kaplan in the Department of Economics.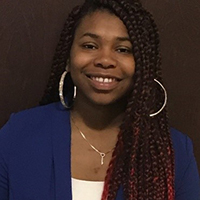 Monique Tribble is a native of Chicago and a senior at Earlham College in Richmond, Ind. She is an English major with research interests in social work and criminal justice. She is particularly interested in crime and behavior among young people of color and the resulting impact that the criminal justice system has on them. Tribble is a McNair Scholar and plans to study social work in graduate school. Tribble's goal is to expand access to therapy for young black people in underserved communities, and she hopes to research strategies to address the problems this population faces.
Tribble will be mentored by Associate Professor María Vélez in the Department of Criminology and Criminal Justice.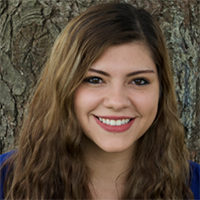 Stephanie Turcios is a junior at UMD majoring in hearing and speech sciences. Her primary research interests include language processing and interventions in autism spectrum disorders (ASD), hearing loss, and aphasia. Turcios has been devoted to her occupation as a behavior technician, in which she implements individualized, intensive support services to children with ASD. She wants to eventually conduct research that can support treatment for these individuals while also teaching clinicians to provide the best services to their clients. Turcios is considering a Ph.D. in Communication Sciences and Disorders, and hopes to become a researcher and professor.
Turcios will be mentored by Associate Professor Samira Anderson in the Department of Hearing and Speech Sciences.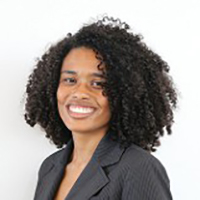 Alexandra Wynn is a senior at St. Bonaventure University in New York, and is originally from Baltimore. She is a health science major with dual minors in sociology and psychology. Her research interests include health disparities, health education and the mental health of minority and marginalized populations. Wynn was a public health scholar at Columbia University last summer. She is currently a coordinator of the Bona Buddies Youth Mentoring Program at St. Bonaventure University, which is an enrichment program that pairs children of the surrounding rural area with a student on campus. She is also the co-project leader for St. Bonaventure's Center for Attention, Learning & Memory. In this position, she facilitates the recruitment, execution, and data analysis of subjects on a research project focusing on the effects of cell phones on attention and learning. Wynn plans to attend graduate school to pursue a master's degree in clinical social work. <
Wynn will be mentored by Assistant Professor Wayne Santoro in the Department of Sociology.