Graduates from the BSOS Class of 2020 will be recognized and celebrated during a virtual ceremony on Sunday, December 20 immediately following the University of Maryland's main commencement ceremony. Visit commencement.umd.edu for details on commencement ceremonies.
Get to know some of the outstanding members of this season's graduating class, and the newest additions to the BSOS alumni family:
Criminology & Criminal Justice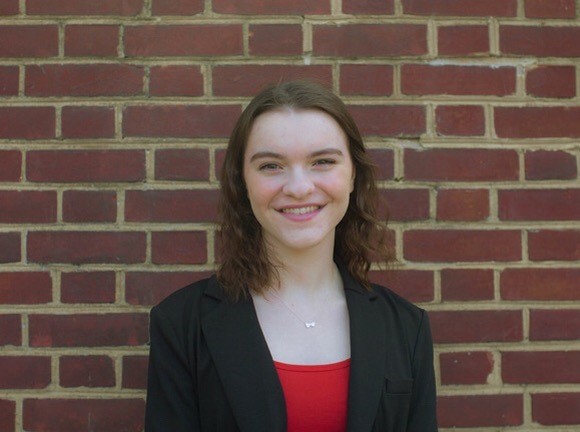 Kellyann Bock
(CCJS and PSYC double major)
Hometown: Long Island, New York
Highlight at UMD: Involvement in activities and extracurriculars, including Gemstone Honors and Terpthon
Favorite classes: CCJS418M and PSYC354
Post-grad plans: Paralegal work and then law school to pursue a career in immigration or civil rights law
Kellyann Bock, from Long Island, New York, is graduating with a degree in Criminology and Criminal Justice and Psychology. Kellyann's accomplishments not only include overloading on credits every semester since her freshman year, but simultaneously remaining involved in programs like Gemstone Honors and Terpthon. "I'm really proud of my ability to graduate early and still have done everything in a meaningful way that I set out and wanted to do," she said. Kellyann now works with a research lab examining group dynamics of elementary school students. After graduation, she hopes to spend time as a paralegal at a law firm before applying to law school and pursuing a career practicing immigration or civil rights law. "I think the overall goal is to be happy with where I'm at," she said. "This year has taught me that plans can change very rapidly. I just hope to be happy with where I'm at and keep working."
Economics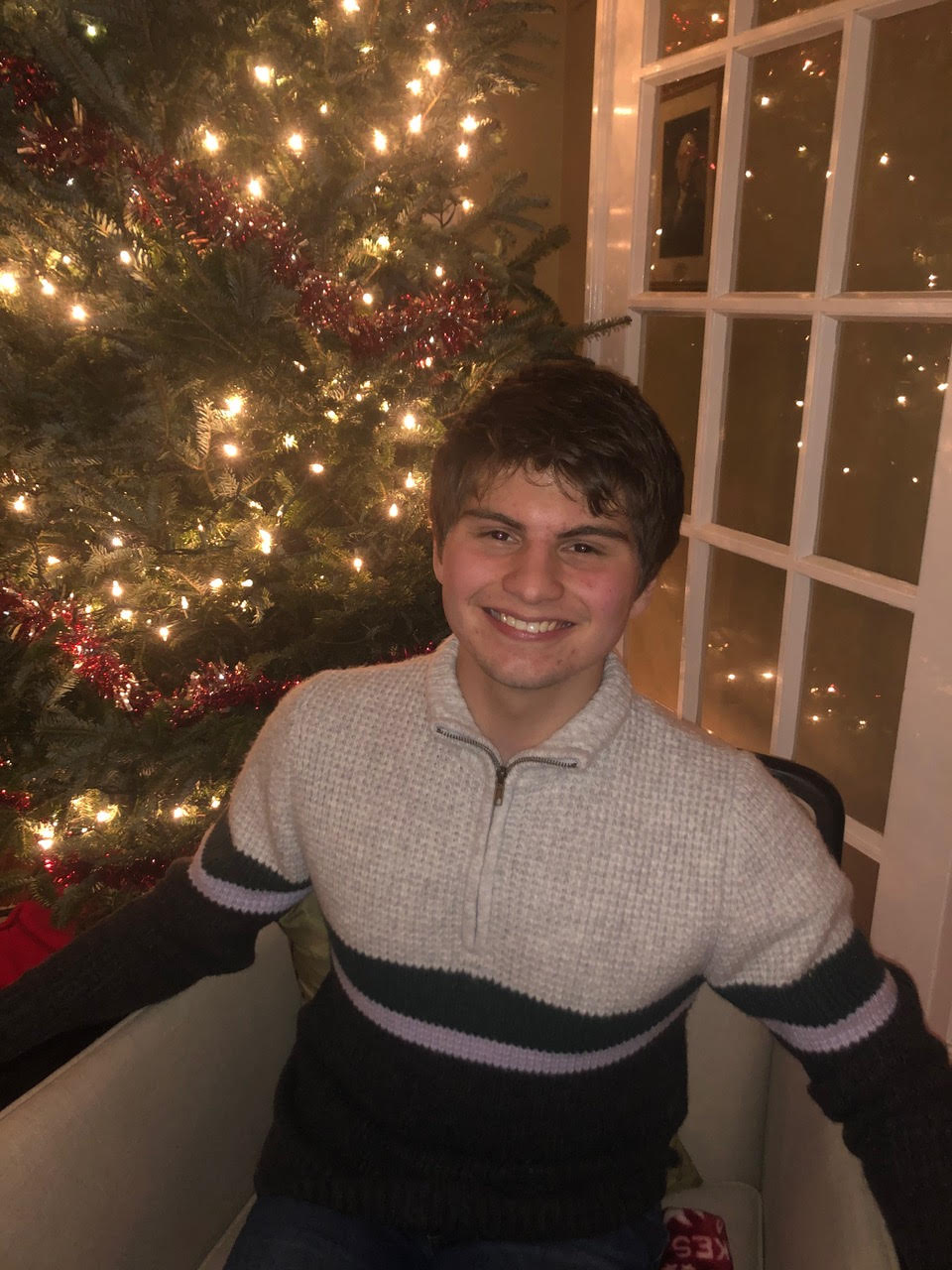 Charlie Brandt
Minors: Spanish and Statistics
Hometown: Olney, Maryland
Highlight at UMD: Professional and academic development through the Economics Honors Program
Favorite classes: ECON305 and ECON490
Post-graduation plans: Law school, pursuing a career as an attorney
Charlie Brandt, from Olney, Maryland, is graduating with a degree in Economics with minors in Statistics and Spanish. Charlie especially valued the opportunity to participate in the Economics Honors Program, where he learned vital research skills, statistical analysis, and how to use programs like Stata to analyze statistics. Following his completion of the program and Statistics coursework, Charlie finds himself prepared to work in quantitative fields after graduation. "I think I could do research--some research assistantships and such with think tanks or in government or NGOs," he said. "Because economics and statistics really prepare you for that kind of work." Having enjoyed courses like Intermediate Macroeconomics and Urban Economics in particular, Charlie's broad interest in social sciences--and increasingly, politics--has led him to apply for law school and pursue a career as a practicing attorney. "Economics prepares you for so many things, I think, in law school, and there are so many different routes to get to where you want to be."
Environmental Science & Technology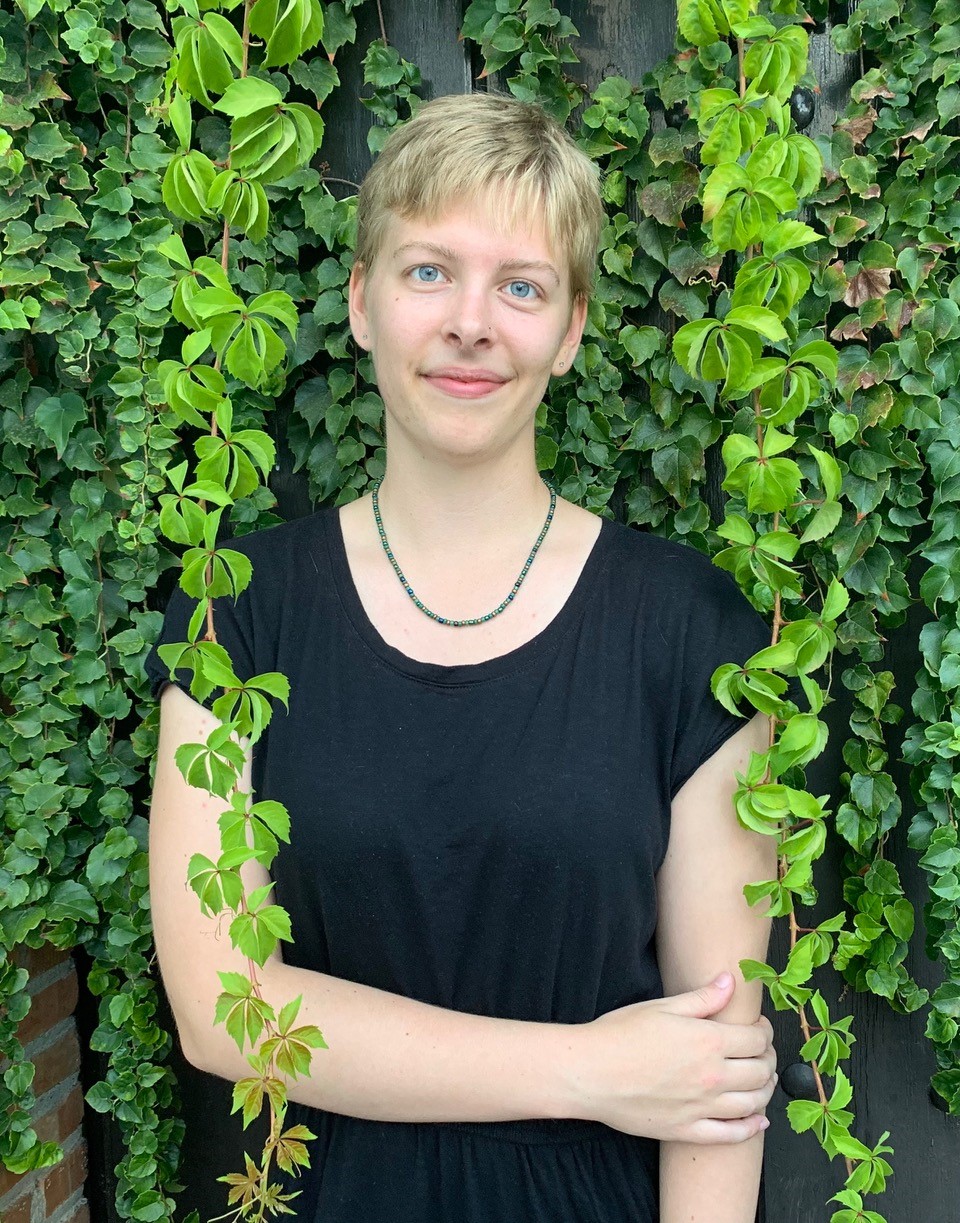 Siena Fouse
ENST Politics & Policy track
Hometown: Silver Spring, Maryland
Favorite UMD memory: Winter study abroad in Berlin and Venice
Favorite classes: ENSP102 (Intro to Environmental Policy) and ENSP330 (Intro to Environmental Law)
Post-grad plans: Full-time work in the field of environmental policy, pushing sustainability and pursuing climate mitigation adaptation opportunities
Siena Fouse, from SIlver Spring, Maryland, is graduating with a B.S. in Environmental Science and Technology. Siena came to the University of Maryland knowing the ENST program's Environmental Politics and Policy track—a concentration offered through BSOS—was her perfect fit. "Usually at other schools, they separate environmental science and policy as a strictly science or humanities discipline. But environmental issues are very interdisciplinary and you have to understand the science to inform the policy," she said. "So with UMD's combination of both as a major, you get that really strong foundation, and that foundation is really important." Between classes, Siena managed to take advantage of opportunities such as volunteering at the USDA's Beltsville Agricultural Research Service and lobbying in support of the Maryland Clean Energy Jobs Act with other students. Her favorite professional involvement was her internship with the American Public Health Association's environmental health team, particularly thanks to their focus on environmental justice. Siena now anticipates a career in the field of environmental justice and policy and hopes to push sustainability and climate mitigation opportunities wherever she may live.
Geographical Sciences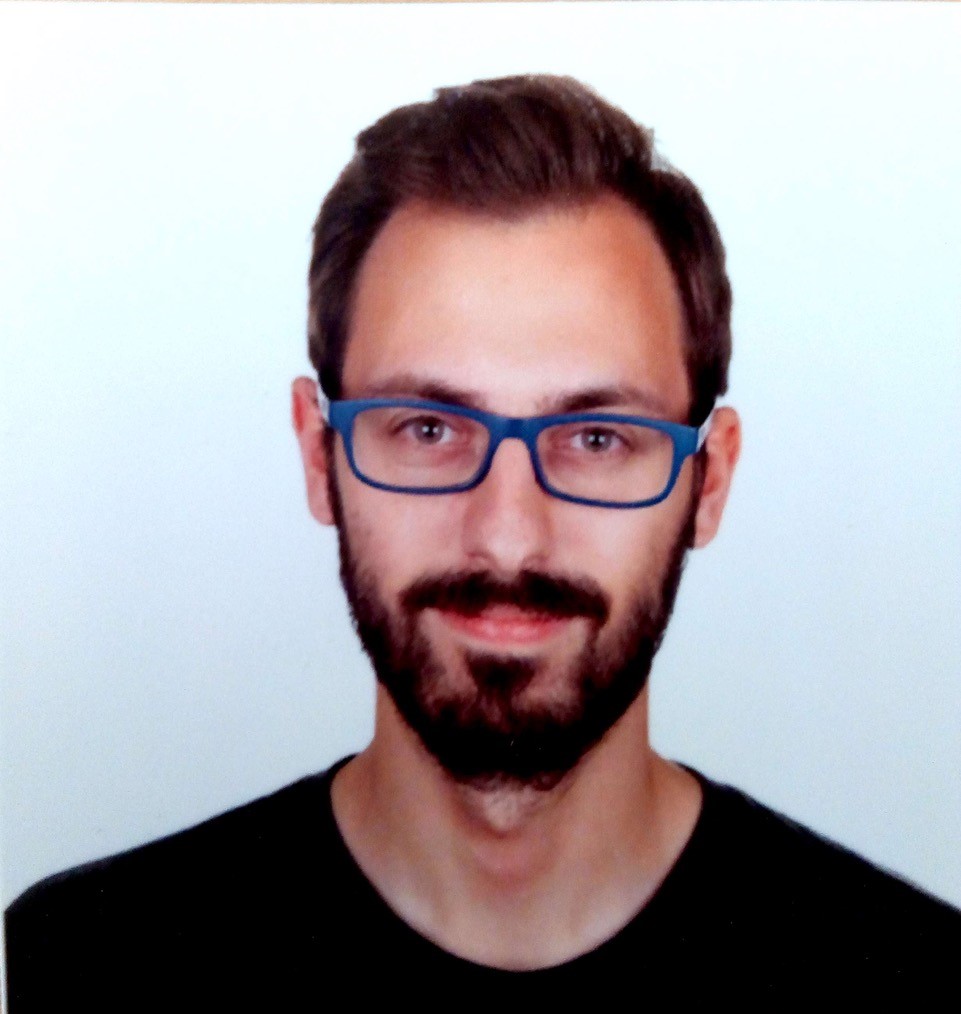 Jose Luis Villaescusa-Nadal
Hometown: Valencia, Spain
Favorite UMD memory: Playing soccer on campus with other international students
Favorite involvement: Attending local and international conferences to present personal research on remote sensing and use of satellite data
Post-grad plans: Post-doctorate and continuing research that informs fields like climate change and agriculture
Jose Luis Villaescusa-Nadal is graduating with a PhD from the Department of Geographical Sciences. After completing his B.S. in Physics and M.S. in remote sensing in his home country of Spain, Jose came to UMD's geographical sciences program without a clear path or goal in mind. "For me, everything was new," he said. Jose thinks of geography and remote sensing as a field that is actively solving real-life issues and works to improve people's material conditions. "It solves the main problems we have to tackle now, as a society: climate change, environmental problems, pollution. Through studying remote sensing and satellite data, you can really make an impact on people's lives," he said. He currently works as a Research Assistant with the NASA Goddard Space Flight Center in Greenbelt, Maryland, and before this year, he'd attend conferences with researchers from across the world. After graduation, Jose will begin his postdoctoral research largely on the issues he studies now, including computing and mapping certain parameters of the earth with the help of satellite sensors.
Government and Politics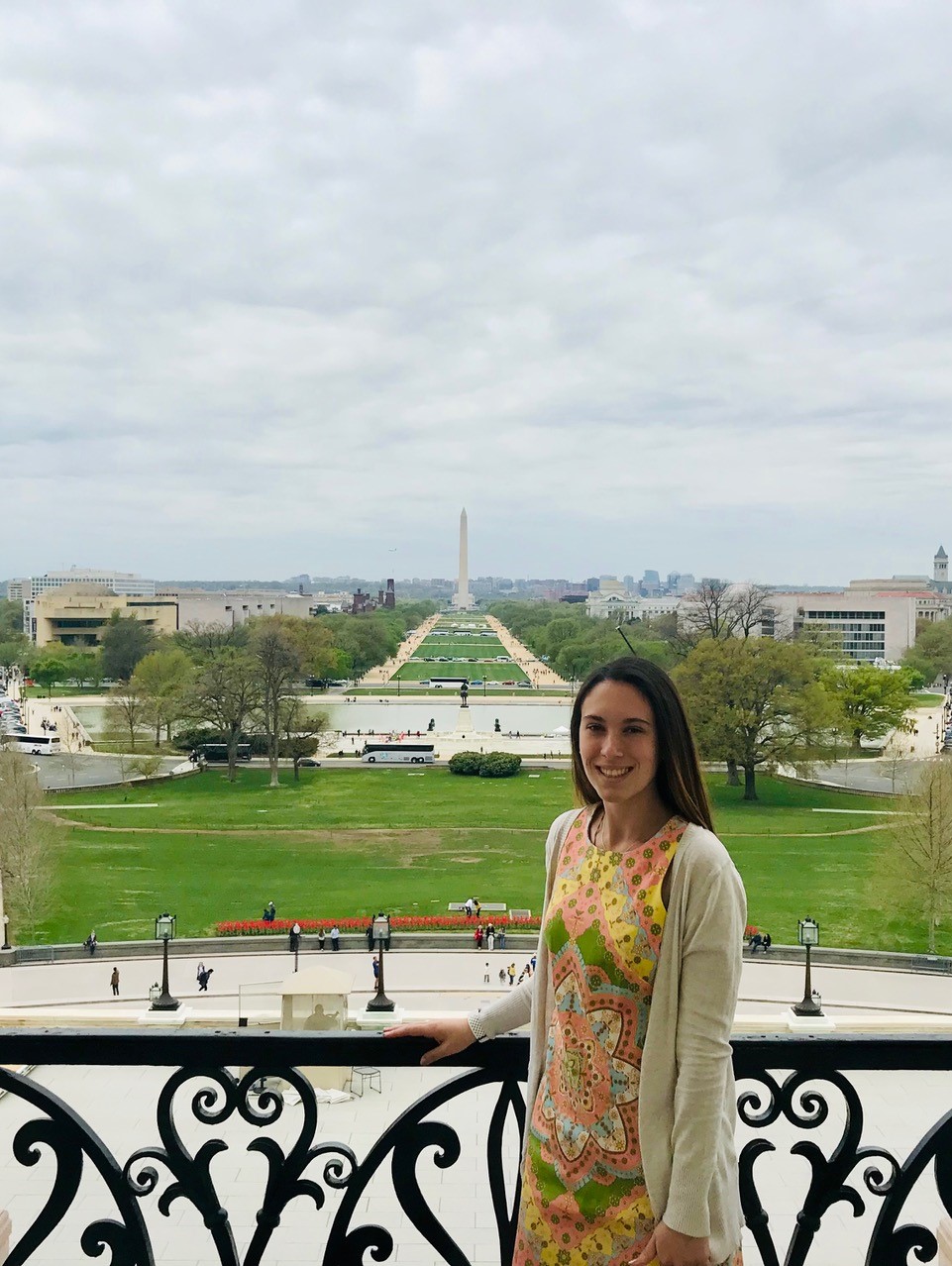 Molly Ahearn
Minor: Global Terrorism
Hometown: North Attleboro, Massachusetts
Favorite UMD memory: Acceptance into the GVPT Honors Program
Favorite involvement: Interning with the State Department's counterterrorism bureau
Post-grad plans: Finishing the +1 MAIR program and pursuing full-time work at the State Department
Molly Ahearn, from North Attleboro, Massachusetts, is graduating with her B.A. in Government and Politics. A highlight of Molly's undergraduate experience was receiving acceptance into the GVPT Honors Program, for which she's also preparing to defend her thesis on global religious restrictions and their influences on conflict and social norms. "It really really had been something I had been working so hard for, and I can even remember getting the email specifically," she said. She is also an alumna of the Global Fellows program's Diplomacy and Public Policy Making concentration, and as a student in the BA/MAIR program, will be continuing her graduate-level studies toward her Masters in International Relations this spring. Molly also looks forward to pursuing an entry-level position in the U.S. State Department before aiming to work in the Bureau of Counterterrorism, where she interned full-time the spring of her junior year.
Hearing and Speech Sciences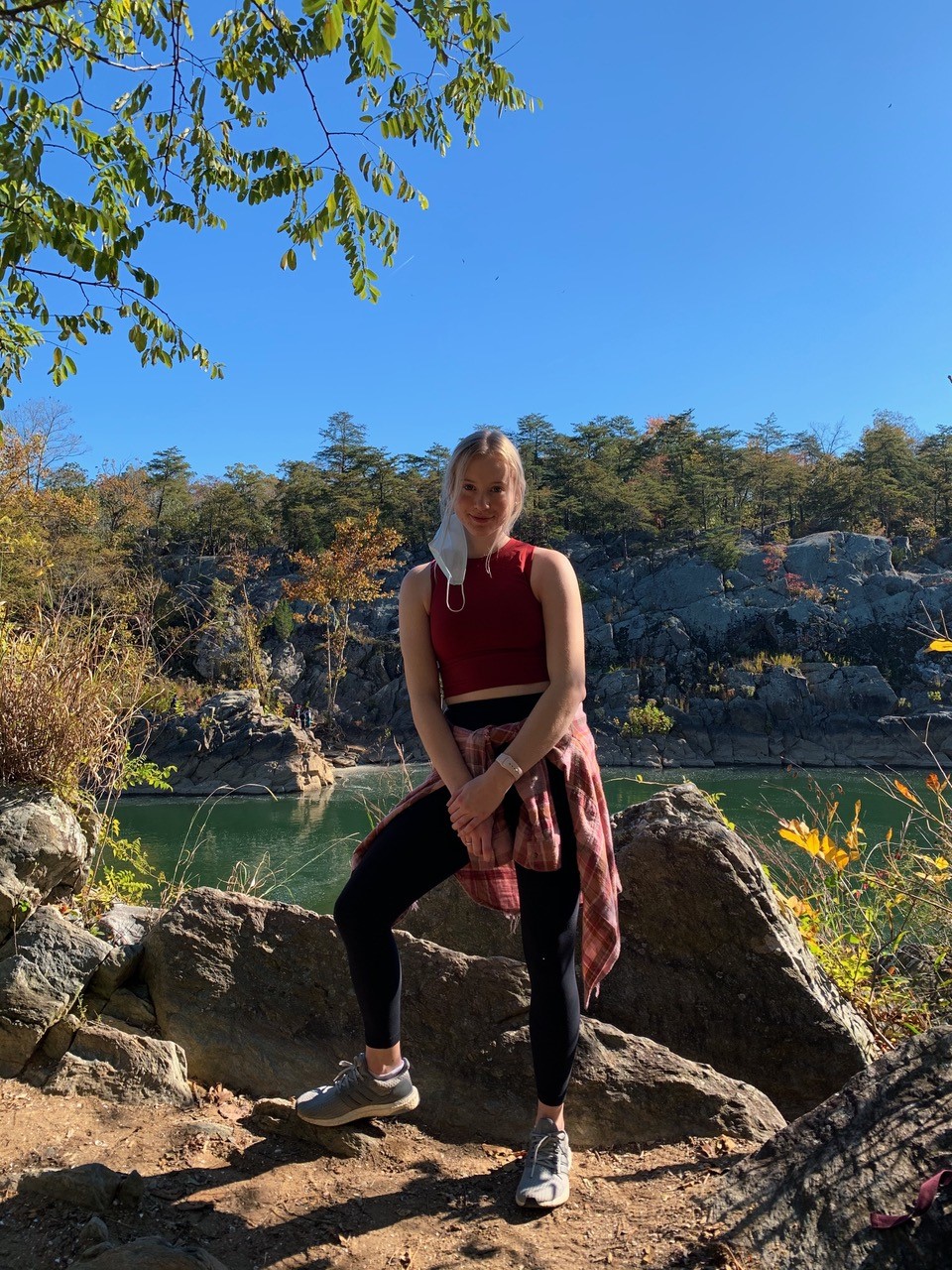 Marina Cox
Hometown: Solomons, Maryland
Favorite UMD memory: Sprinting to catch the buses on North Campus with friends freshman year
Favorite involvements: Honors program, BSOS ambassadors, ResLife, and Phi Alpha Delta professional fraternity
Post-grad plans: Continuing research and pursuing a doctorate degree in audiology
Marina Cox, from Solomons, Maryland, is graduating with a B.S. in Hearing and Speech Sciences. As a student in her major's Honors program, she has just completed and defended her thesis focused on Cochlear implant research and models. Though the pandemic halted her initial thesis plans, she was able to reorient her research around improving a model that predicted how Cochlear implant listeners would hear speech. Being a part of the Departmental Honors Thesis Program is one of Marina's favorite accomplishments as an undergraduate. "Freshman year, I wasn't adjusted to college or anything, so being able to get into the Honors program [sophomore year] and do this—it was a big jump for me," she said. Marina plans to begin pursuing a Doctorate of Audiology in the fall, continuing research on Cochlear implants and sound frequencies. 
Joint Program in Survey Methodology
Stephanie Coffey
Hometown: Brooklyn, New York
Favorite UMD memory: Being on campus with fellow students
Favorite classes: PhD seminar and biostatistics survey modeling course
Post-grad plans: Continuing full-time work and integrating research into it
Stephanie Coffey, from Brooklyn, New York, is graduating with a PhD from the Joint Program in Survey Methodology. As she pursued the degree while continuing to work as a U.S. Census Bureau statistician full-time, Stephanie felt her background in statistics would be complemented well by further graduate coursework. "I had a really strong background in statistical tools but didn't have a really strong background in doing research," she said. "And so applying for the PhD program gave me a lot of skills and confidence to actually carry out complex independent research." As the joint program is offered in partnership with the University of Michigan's twin program, she felt it was the best way to earn access to professors and researchers from two top schools at once. After graduation, Stephanie hopes to integrate her research on data collection optimization into her projects at the Census Bureau and will work toward getting her dissertation papers published in survey journals. Eventually, she hopes to mentor more junior researchers in an effort to give back to the survey community.
Psychology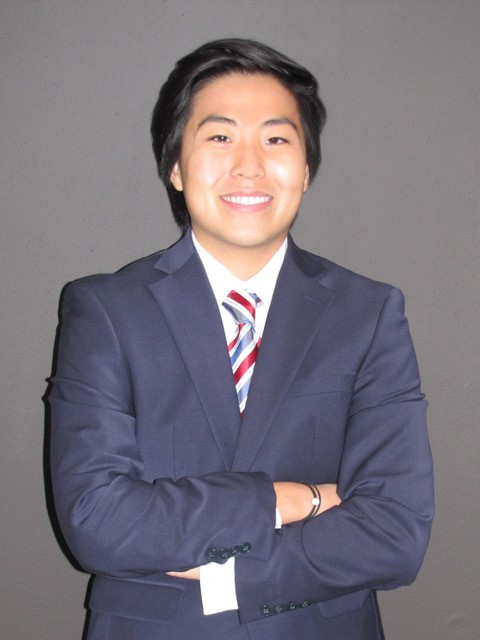 Luke Teresi
Hometown: Glen Rock, New Jersey
Favorite UMD memory: Transferring to UMD and finding a new and more diverse community, meeting new friends and teachers
Favorite class: PSYC425 (Psychology and Law)
Post-grad plans: Attending law school and pursuing public interest law
Luke Teresi, from Glen Rock, New Jersey, is graduating with a B.A. in Psychology. Having transferred to UMD his sophomore year, he noted a highlight of his time in undergrad was his opportunity to meet new friends and teachers after arriving in the psychology program. "I didn't really get that sense of community at my old school, but when I came here, it was a lot better," he said. He currently researches at the Interpersonal Relationships Lab within the Department of Psychology, where he codes data and helps with literature reviews under the supervision of graduate students including Joshua Ryan, whom he's particularly enjoyed assisting in the lab. Following graduation, Luke hopes to enroll in law school and work to combat implicit and systemic racism ingrained in education and housing policies, focusing on community reform. "Basically public interest law," he said. "Advocating for civil rights. That's where I think I can make a difference."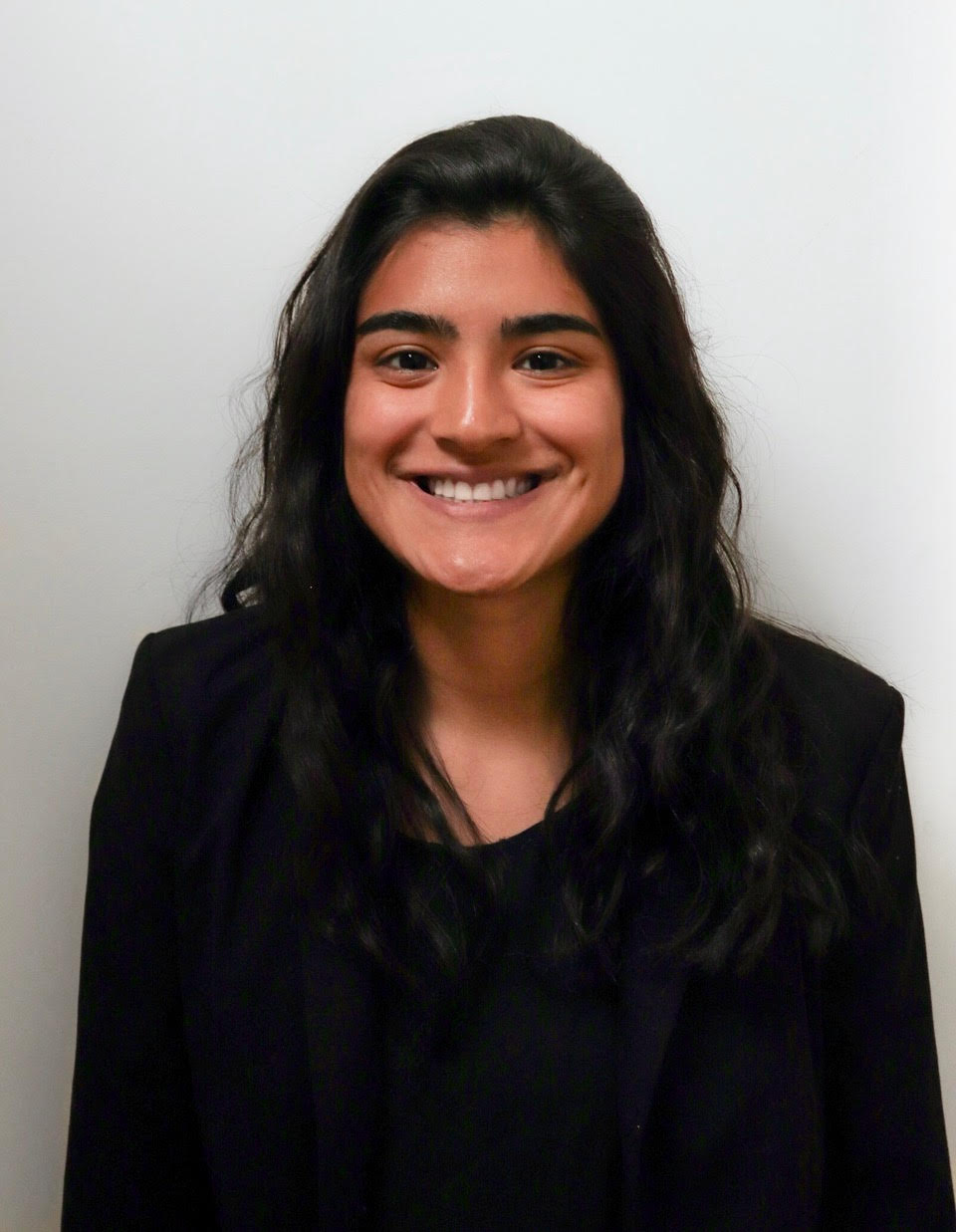 Stacey Cabrera
Hometown: Silver Spring, Maryland
Favorite UMD memory: Being a student leader in the America Reads program
Favorite classes: PREP program with Dr. Nazish Salahuddin 
Post-grad plans: Continuing research and pursuing a PhD
Stacey Cabrera, from Silver Spring, Maryland, is graduating with a B.A. in Psychology. From virtually interning at a University of Michigan research lab to serving as a Team Lead for the America Reads program, Stacey's opportunities have developed her passion in developmental and educational psychology, and she's become a strong advocate for the Psychology Research Empowerment Program (PREP) at UMD that has supported her along the way. "[PREP] is a program that goes through your entire undergraduate career for underrepresented students in psychology programs," she said. "It guided me throughout the major and helped me become so accomplished." Dr. Nazish "Naz" Salahuddin, the program's director, served as a particularly key figure for Stacey, including encouraging the idea of working toward a PhD. After graduation, Stacey looks forward to working as a Research Manager in a University of Pittsburgh research lab before applying to graduate programs in developmental and educational psychology—and eventually, pursuing a PhD. 
Sociology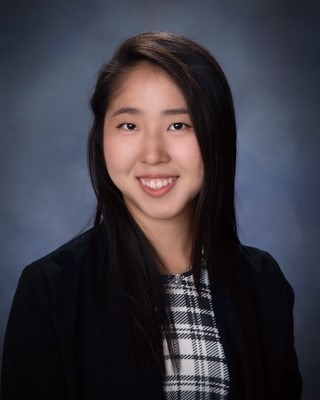 Alicia Jung
Hometown: Glenelg, Maryland
Favorite UMD memory: Playing intramural volleyball all four years
Favorite class: SOCY441 (Social Stratification and Inequality)
Post-grad plans: Pursuing work in human resources management in the public sector
Alicia Jung, from Glenelg, Maryland, is graduating with a B.A. in Sociology. It wasn't until she was well into her education major coursework that Alicia realized she had a passion for Sociology and ultimately switched majors, where she found a particular interest in classes such as Social Stratification and Inequality and Introduction to Sociology Research Methods. "Because I used to be an education major, discovering my passion in sociology and graduating as a major in that--I think that's my biggest accomplishment," she said. After graduation, Alicia hopes to find work in human resources in the public sector, where she'd be able to apply skills she developed in both her sociology and education studies. "I think with both you learn to look at things from different perspectives," she said. "And learn about communication and getting to know people."