This academic year marks the 30th anniversary of the founding of the Center for Substance Abuse Research (CESAR). CESAR was launched in the wake of the death of Terp basketball legend Len Bias by the Departments of Psychology, Criminology and Criminal Justice, and what is now the School of Public Health, with support from the state of Maryland. Led by Director Eric Wish, CESAR investigates the problems substance use and misuse create for individuals, families, and communities.
CESAR informs policymakers, practitioners, and the general public about substance use and misuse. CESAR has enabled Maryland and other states to be proactive by spotting drug trends, alerting the public, training students, and launching cost-effective responses.
CESEAR was on the forefront of examining heroin problems in the 1990s, ecstasy and other club drugs in the early 2000s, and novel psychoactive substances and methamphetamine in the past decade. Today, CESAR is focused on developing the use of expanded urinalyses in high-risk populations to detect fentanyl and emerging drugs.
"Our mission is to shed light on what is new and unknown. We help professionals on the front lines to better understand what substances are out there, and what can be done to prevent overdoses and fatalities," Wish said. "We especially focus on the rapid dissemination of information useful to practitioners and policymakers."
CESAR in Action: Providing Better Tools for Better Overdose Outcomes
CESAR won a competitive award from the Office of National Drug Control Policy to expand the innovative Emergency Department Drug Surveillance (EDDS) program.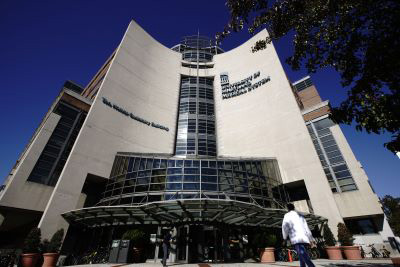 EDDS has proven to be effective in identifying substances used by patients and in providing guidance for local testing programs. Hospitals provide selected de-identified electronic health record information to CESAR each quarter. EDDS also offers each hospital one-time free testing of up to 150 de-identified urine specimens for 490 drugs.
"We're helping hospitals to gain a more comprehensive understanding of the drugs recently used by patients, update routine testing protocols, and analyze how COVID-19 has affected drug-related emergency department visits," said Professor Wish, the project's Principal Investigator.
MPower funding was used to initiate EDDS in seven Maryland hospitals. That pilot project revealed that fentanyl was being missed by the drug screen at several Baltimore hospitals, and subsequently resulted in the addition of fentanyl to their routine drug testing panel.
This new funding will enable CESAR to expand EDDS to five hospitals outside of Maryland. The additional sites were selected this spring. Results are expected later this summer, and will be released on a CESAR-operated website and data dashboard.