Research Finds Social Norms, Perceived Threats Influence Prejudice Around the World
Recent upswellings of nationalism like the border wall debate in the United States, Brexit in Britain and the rise of far-right parties in several European nations are neither random nor isolated, according to a new University of Maryland-led study. Instead, they signify a broader principle that echoes across human history: Cultures grow more intolerant and prejudiced when destabilizing threats prompt a tightening of societal norms.
In research published Sept. 5 in the journal PLOS One, Distinguished University Professor Michele Gelfand, Joshua Conrad Jackson from the University of North Carolina and colleagues examined the factors that influence prejudice among 25 contemporary nations, the 50 U.S. states and 47 historical pre-industrial societies, using combined archival analyses, surveys and experiments.
Among their findings, nations, states and pre-industrial societies with tighter cultural norms—where rules are strict and imposed with little room for individuality—show the most prejudice based on skin color, religion, nationality and sexuality.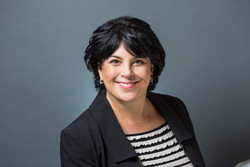 "We already knew from past research that cultures tighten in the face of existential threats such as warfare, disease outbreak or resource scarcity," explained Gelfand, a psychology professor and author of "Rule Makers, Rule Breakers: How Tight and Loose Cultures Wire our World." "Yet while tightness encourages coordination through increased social regulation, we find in this study that it also decreases openness and can lead to prejudice against individuals who are seen as disrupting the social order due to differences in ethnicity, religion or sexual orientation."
The paper also found that the very perception of threat—real or imagined—could lead people to support tighter norms and express more prejudice. The researchers say these findings are particularly relevant to global debates over immigration and the refugee crisis: People who felt that their society was under threat showed a higher level of support for cultural tightness and expressed intent to vote for nationalist politicians.
"Our results do not mean that cultural tightness is the only factor linked with prejudice," said Jackson, a doctoral student at the University of North Carolina who served as a lead author on the PLOS One paper along with Gelfand. "However, our findings may help explain the recent rise in policies and governments that are hostile to ethnic minorities and immigrants and underscore the need for more research on this topic."
Gelfand adds that she hopes the study contributes to understanding the escalation of nationalism, something that "puzzles academics and policy-makers alike. Now, more than ever, we need research like this to understand the drivers of prejudice."