From the U.S. economy and earmarks to his political career and personal life, former Congressman Barney Frank weighed in on a diverse range of topics during the 3rd annual Fishlinger Family Lecture held Wednesday, March 27 at the David C. Driskell Center.
The former U.S. Rep. from Massachusetts served in Congress from 1981 to 2013, eventually became chair of the House Financial Services Committee, and co-authored the 2010 Dodd-Frank Wall Street Reform and Consumer Protection Act, a massive piece of legislation designed to reform and regulate America's financial services industry in the aftermath of the 2008 global financial crisis.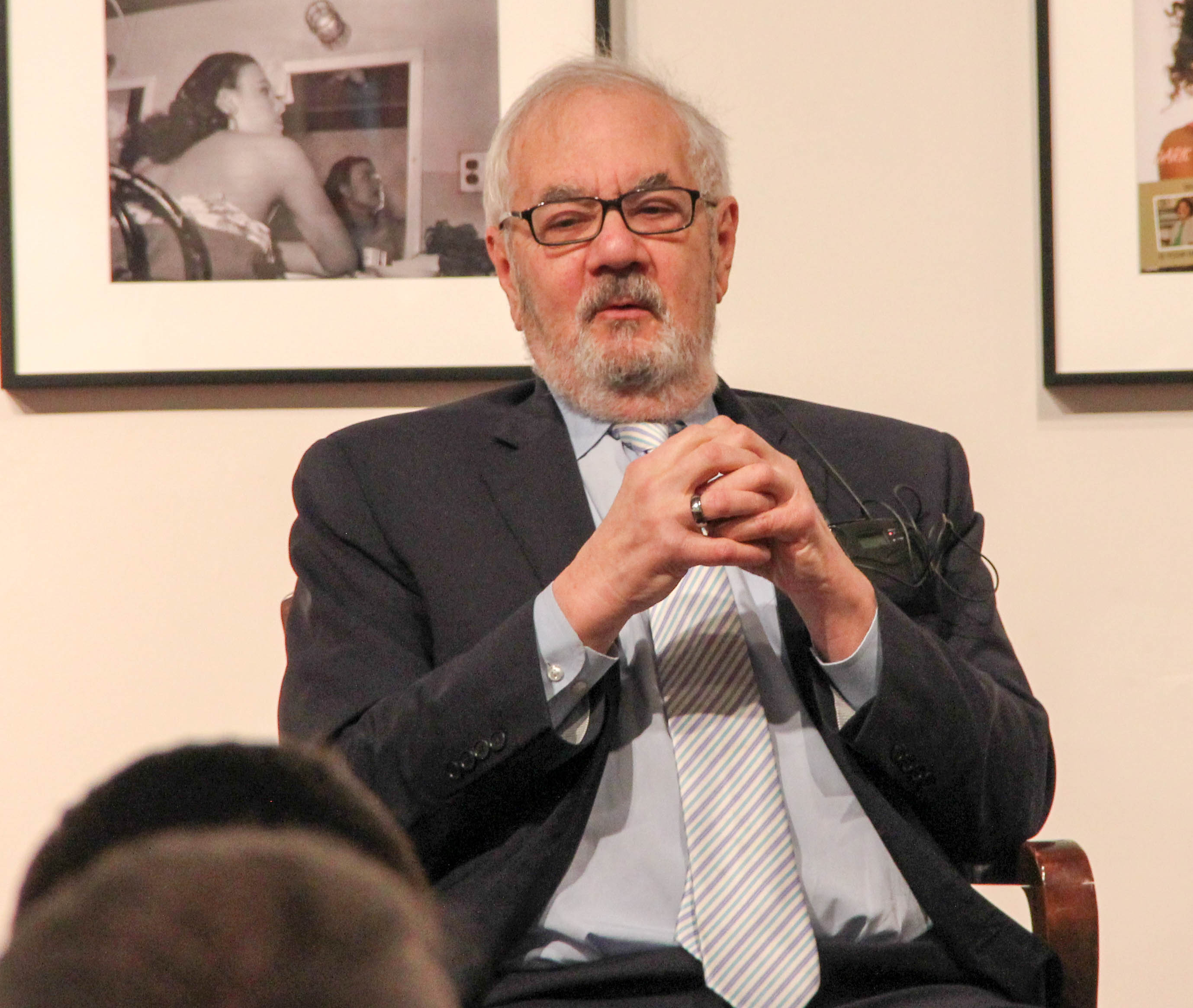 "I see very little chance of another financial crisis," Frank said during the question-and-answer style event, adding that banks are not taking as much risk and that backstops in place for financial institutions seem to be working, thanks to Dodd-Frank.
"We saw flaws in the system and we did what we could to correct them," he said.
Although best known for Dodd-Frank, the former Congressman said he was most proud of his efforts to bring down housing costs and legislate against LGBTQ discrimination. Frank, the first member of Congress to come out as gay in 1987, said he initially considered concealing his sexual orientation for the sake of his public career.
"I found that to be impossible," Frank said.
Thomas Edsall, an opinion columnist for The New York Times, moderated the initial part of the discussion with Frank before opening it up to questions from the audience.
"Offering incisive observations about the current state of regulation, 2019 politics, and being the first openly gay politician in Washington, Barney Frank delivered an unforgettable lecture to a rapt UMD audience," said Sally Simpson, Director of the Center for the Study of Business Ethics, Regulation & Crime (C-BERC) at UMD.
The annual Fishlinger Family Lecture is generously supported by Matt Fishlinger (GVPT '07) and Bill Fishlinger (GVPT '71) and hosted by C-BERC, the College of Behavioral and Social Sciences, and the Robert H. Smith School of Business at the University of Maryland.
Watch the full lecture by clicking below or visiting go.umd.edu/cbercfrank19