Research Reveals How Gender, Partisanship Influence Young Americans' Attitudes on COVID-19
The coronavirus crisis has weakened economic prospects for members of Generation Z, and new research from the University of Maryland Department of Government and Politics shows these young adults have varying concerns about how the pandemic will affect their health and careers, split largely on gender and political party lines.
Researchers conducted a nationally representative online survey of more than 1,000 Americans ages 18-24 from May 19-28, when some states were beginning to lift stay-at-home orders and the pandemic was dominating public discourse. 
Findings published in Politics & Gender reveal that Generation Z women expressed greater concern than their male peers about how the pandemic would affect their personal health and the health of their families as well as their ability to find or keep a job. Additionally, 77.2% of female Gen Zers said the shelter-in-place orders were worth it, compared to 66.7% of men. However, Republican respondents of both genders were less likely to say shelter-in-place mandates were necessary and less concerned overall about the health and economic impacts of COVID-19.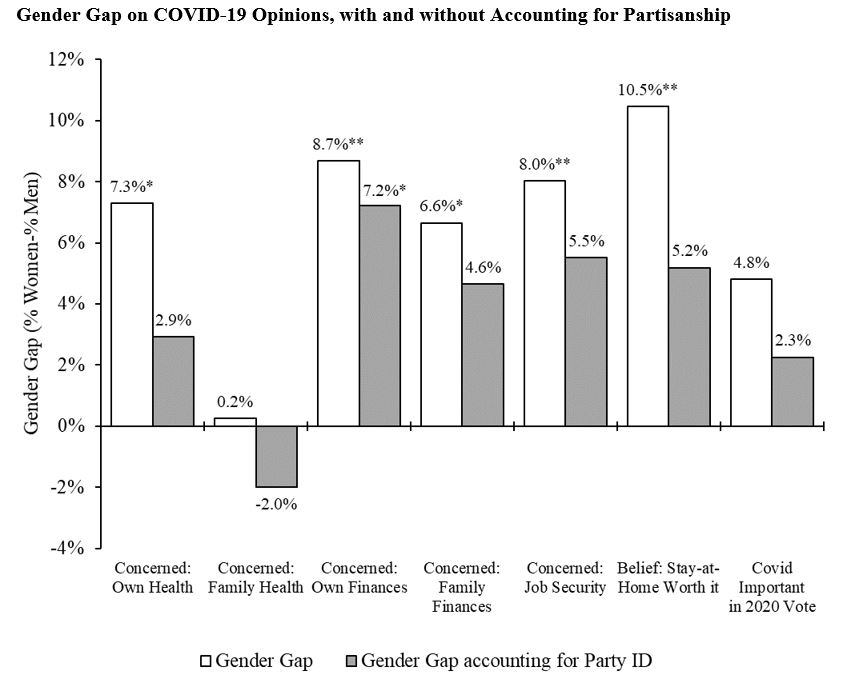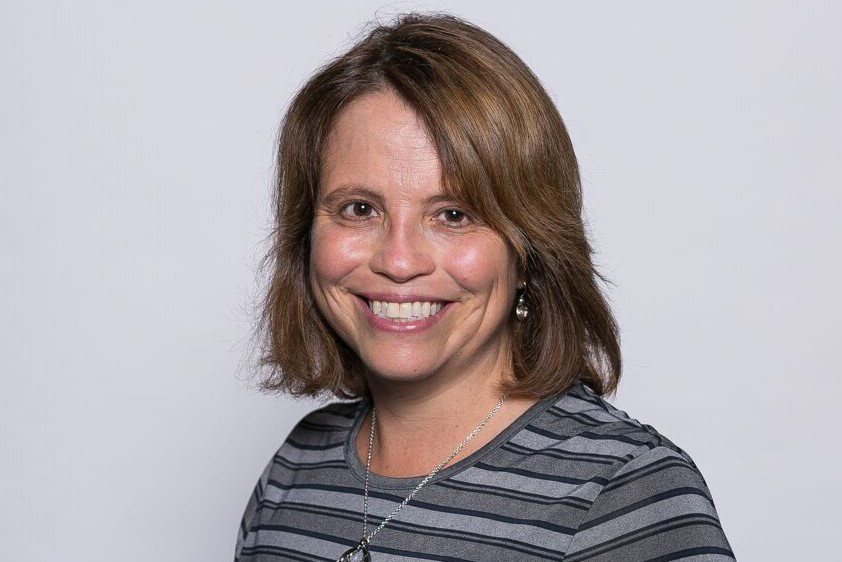 "Our research is among the first to examine gender gaps in public opinion among this cohort of young Americans known as Generation Z," said Stella Rouse, associate professor of government and politics and director of the Center for Democracy and Civic Engagement at UMD. "Just as the economic recession of 2008 damaged the long-term career expectations of millennials, members of Gen Z may feel the effects of the COVID-19 economic downturn for decades to come."
When asked about how the response to the pandemic will influence their votes this fall, Gen Z women were more likely than Gen Z men to say it is a very or somewhat important factor. However, the gender gap was once again strongly mediated by partisanship: Gen Z Republicans were far less likely to say COVID-19 would impact their votes. 
"It should be noted that 58% of all Gen Z Americans say the coronavirus crisis is very important to their vote choice and an additional 30% say it is somewhat important," Rouse said. "However, it's clear that even among the youngest cohort of Americans, parties play a crucial role in sorting the attitudes and policy preferences of men and women, as we've seen play out across previous generations." 
In addition to Rouse, Melissa Deckman from Washington College, Jared McDonald from Stanford University and Mileah Kromer from Goucher College were lead authors on the study.