Dr. Christopher Justice, Chair of the Department of Geographical Sciences, has been awarded NASA's Distinguished Public Service Medal, the administration's highest honor for non-government individuals. NASA recognized Justice's efforts in enabling early warning of potential food disasters, analyzing agricultural land use, promoting sustainable farming practices, bringing together experts across various agricultural sectors and fostering a more food-secure world.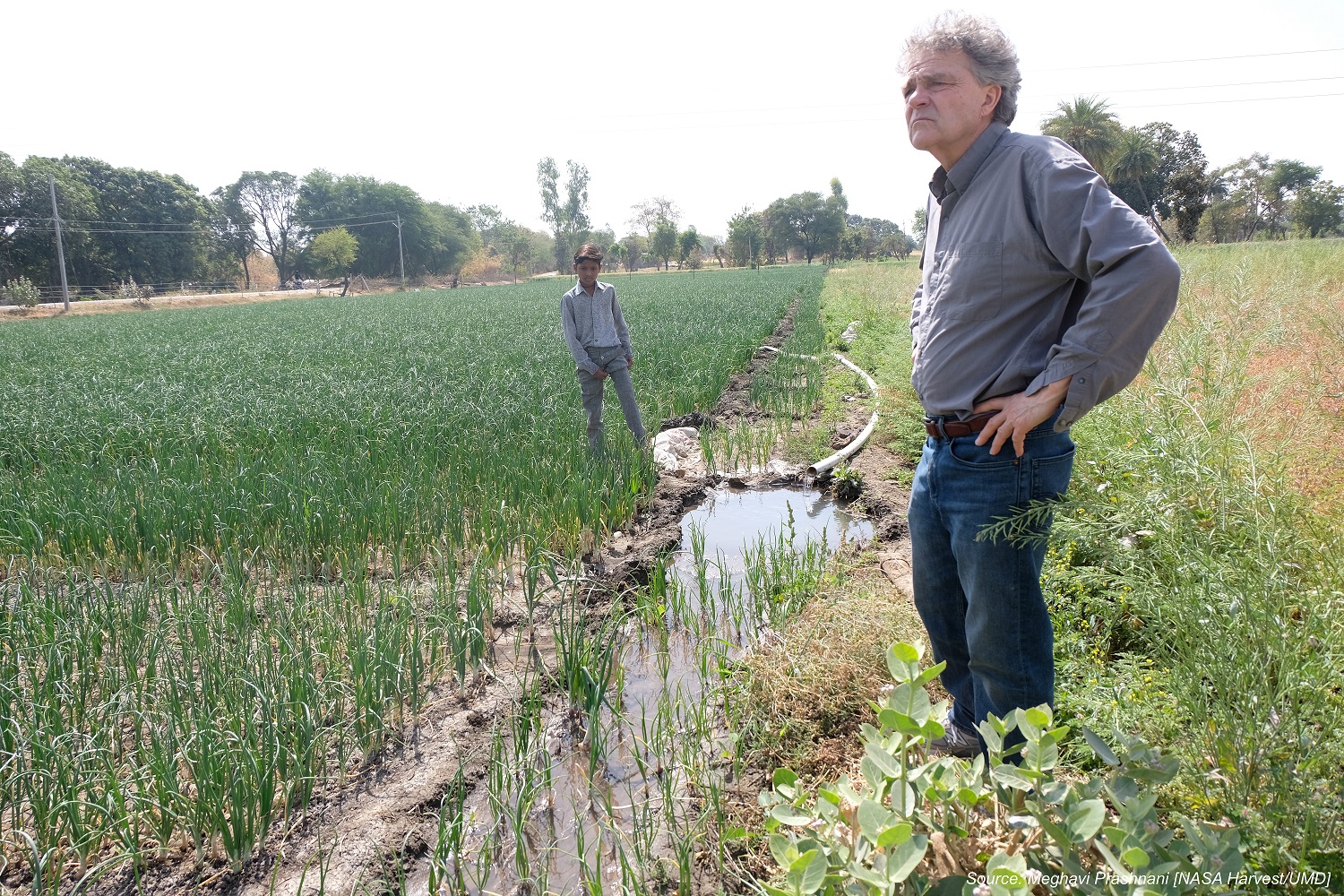 NASA specifically noted Justice's leadership in the development and success of the world-class LANCE (Land, Atmosphere Near real-time Capability for Earth Observation) system. Commissioned in 2009, LANCE was established to generate reliable near-real-time (NRT) (i.e. within three hours) data products for many of NASA's Earth observing instruments on the Terra, Aqua, and Aura satellite missions. Justice served in a voluntary capacity as the LANCE User Working Group Chair for the last ten years.
"I am deeply honored to receive this prestigious NASA award and very much appreciate this recognition," Justice said. "I would like to emphasize that the success of the NRT data delivery system (LANCE) is due to the dedication of the excellent team at NASA Goddard responsible for its implementation."
In addition to serving as Chair of the Department Geographical Sciences at UMD, Justice also currently operates as NASA Harvest Chief Scientist, Project Scientist for NASA's Land Cover/Land Use Change Program, the Land Discipline Leader for the NASA Moderate Imaging Spectroradiometer and the Soumi-NPP VIIRS Science Team, and Co-Chair for the GEOGLAM initiative.
"Professor Justice has been an innovative leader in developing new uses for remote sensing and Earth observation data to improve agricultural monitoring and decisions related to food security around the world," said Gregory F. Ball, Dean of the College of Behavioral and Social Sciences. "I'm delighted that NASA has recognized his tireless and life-changing efforts with this prestigious award."
Read more about Justice's career and this award.