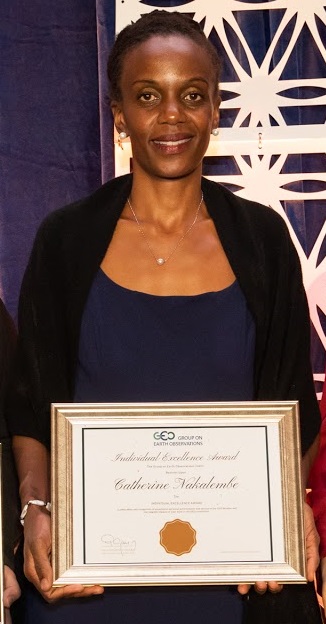 Dr. Catherine Nakalembe, an alumna and faculty member from the Department of Geographical Sciences, is one of the inaugural winners of the 2019 Group on Earth Observations (GEO) Individual Excellence Awards. Nakalembe was recognized for her dedication to improving food security in some of the most vulnerable regions in the world through the enhanced use of Earth observation.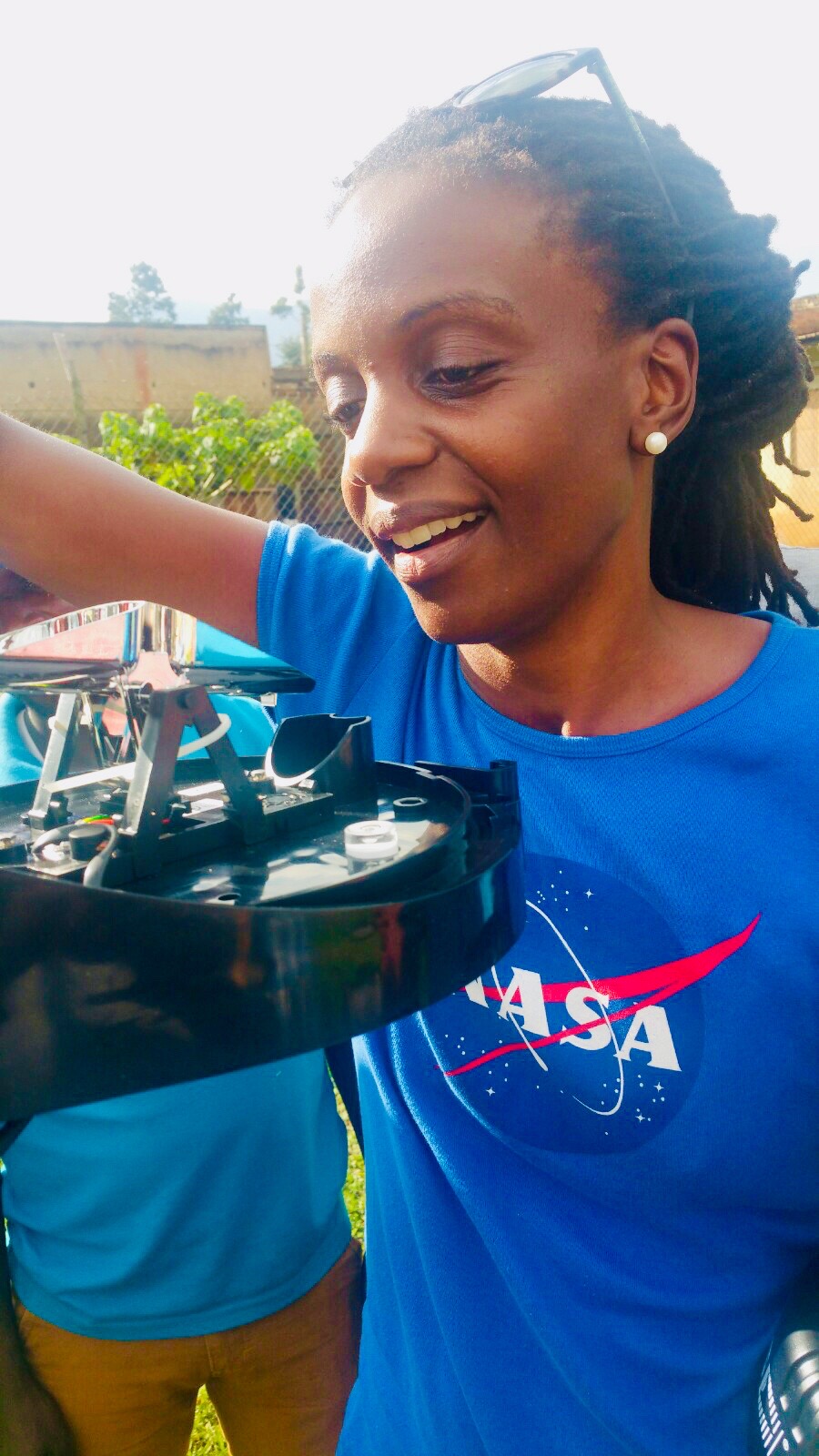 A proud Ugandan native, Nakalembe's work primarily focuses on East African countries, such as Uganda, Tanzania, Kenya and Rwanda. Her research highlighted the impacts of drought on land use in northeastern Uganda and led to a remote sensing project that supports more than 370,000 people in the region and saves the Ugandan government resources that would otherwise go toward emergency assistance. Nakalembe also revolutionized and repurposed remote sensing by unmanned aerial vehicles (UAVs) for use in agricultural monitoring, refugee settlement surveying and landslide mapping in Uganda. 
"To bring about change, we have to inspire it," Nakalembe said. "I try to pursue each task as if it's the only task at hand and because of this, I have friends and family everywhere I work. I hope the light this award shines on me and the programs I work with will attract others who want to work with institutions that need Earth observations to bring about positive change and global food security."
Nakalembe organizes and leads trainings on remote sensing tools and data, works with national ministries on their agricultural decision-making processes and heads initiatives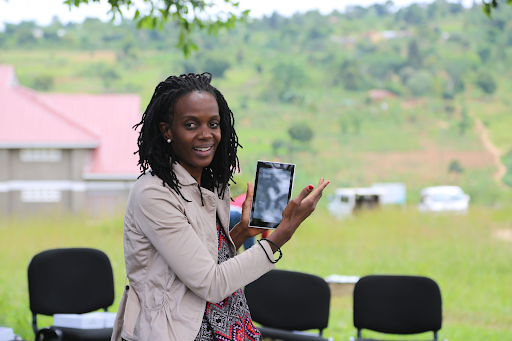 to prevent potentially disastrous impacts of crop failure. Due in part to her efforts, policies and programs have been enacted that directly impact the lives of farmers and people most defenseless against the impacts of food scarcity. 
Much of Nakalembe's work is through NASA Harvest—a multidisciplinary program commissioned by NASA and led by the University of Maryland to enhance the use of satellite data in decision-making related to food security and agriculture across the nation and world. She is also involved in the NASA SERVIR Applied Sciences Team, the NASA Land Cover and Land Use Change Program and the Group on Earth Observations Global Agricultural Monitoring Initiative (GEOGLAM).
"Catherine has done a fantastic job in two of our NASA Earth Applied Sciences' programs. Her work on landslides will save lives and her work with Harvest will feed generations to come," said Lawrence Friedl, co-chair of USGEO and lead of NASA Earth Applied Sciences Program. "We are all so happy to celebrate her achievements, and I was so proud watching her receive the award at the GEO ceremony." 
This article was originally posted November 18, 2019.