Although the renowned Lebanese poet and scholar Kahlil Gibran died in 1931 at the age of 48, the words he left behind are as relevant today as they were during his lifetime. That is the message of the book "In Search of a Prophet: A Spiritual Journey with Kahlil Gibran," authored by Paul-Gordon Chandler. Chandler visited the University of Maryland on September 27 to deliver a lecture about his book at the request of the George and Lisa Zakhem Kahlil Gibran Chair for Values and Peace.
"Now more than ever, it's important to hear voices that call us to unity," Chandler told the audience gathered in the Adele H. Stamp Student Union. "Kahlil Gibran can be that voice."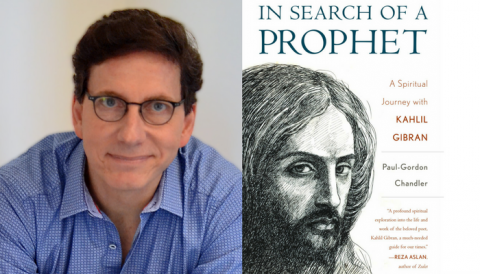 Paul-Gordon Chandler is an author, scholar, reverend, art curator and social entrepreneur. In writing "In Search of a Prophet," he traveled around the world to places where Gibran had lived, studied and worked including Bsharri, Lebanon; Paris; New York and Mexico City. Chandler described Gibran as the "supreme East-West figure" who was best known in Western cultures for his book "The Prophet," published in 1923 and translated into 49 languages.
"Gibran was a natural mystic who sought to tear down walls and build bridges," Chandler said. "Heeding his wisdom would go a long way toward healing our world."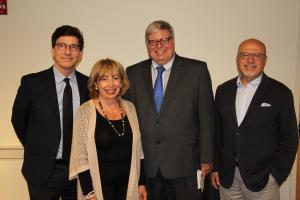 "By revisiting his work, Rev. Chandler brings Gibran to life for us, shedding new light on this famous writer and social change advocate," said May Rihani, Director of the Gibran Chair.
About the Gibran Chair at the University of Maryland:
The George and Lisa Zakhem Kahlil Gibran Chair for Values and Peace at the University of Maryland is an endowed academic program that seeks to strengthen the understanding between Eastern and Western cultures in general, and the Arab ethos and American values in particular. It is one of three Peace Chairs established in the UMD College of Behavioral and Social Sciences.