The College of Behavioral and Social Sciences joins with the Department of African American Studies and with the entire university community in mourning the loss of Jonathan England, AASD/GVPT '95, who passed away at home on June 1, 2020.
We offer our sincere condolences to Professor England's colleagues, students, and friends, and most especially his family. Professor England loved and was beloved by his wife, Adrienne, and their children Ryann, Jamison, Austin, and Carson.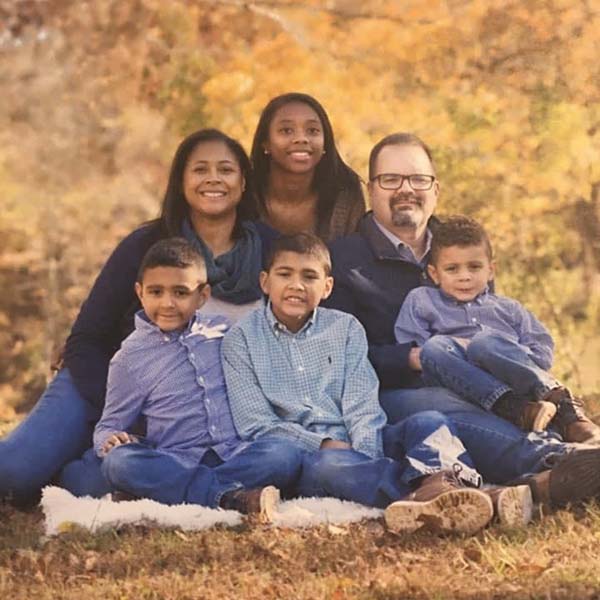 He placed great value on his family and his community, and often brought his children to campus, to events, and to classes. Professor England described himself as "a proud husband and father of four, a connoisseur of children's television and film, a proud Prince Georgian and current resident of Columbia, Maryland."
In addition to his degree from the University of Maryland, he held a master's degree from Johns Hopkins University.
Professor England was a cherished colleague in the Department of African American Studies for more than 20 years. He served as a lecturer and as the department's Director of Undergraduate Studies. He taught many students in foundational courses, including AASP100.
"Jonathan was trusted and respected by the community of faculty, staff and students.  His affable personality and sense of humor were legendary," said Dr. Jason Nichols, a lecturer in the department who co-taught a class with Professor England.
Dr. Oscar Barbarin, chair of the department, said that Professor England "was an important gateway for many of our majors," noting that it was through Professor England that many students "caught the fire" that ignited their passion for social justice.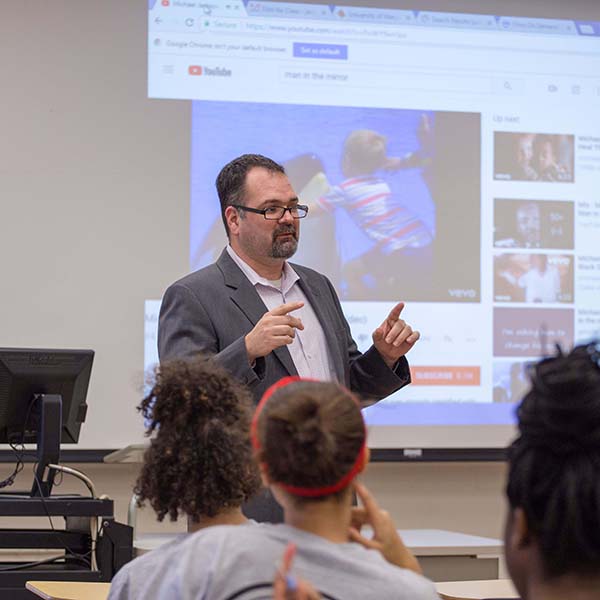 Professor England focused his teaching, his research, and his outreach on racial politics, urban politics and the role of race in the world of sports. He brought a great deal of attention and understanding to the #BlackLivesMatter movement, and to social justice issues.
Professor England hosted, organized and participated in numerous Town Hall events, symposia, and webinars focused on encouraging productive dialogue and action on racial politics and social justice issues.
He is especially mourned at a time when the United States is struggling and divided following the unjust and horrific killings of black Americans.
In 2018, discussing his work in a BSOS magazine story, Professor England said: "We often act like African Americans are the only ones responsible for talking about race and addressing Civil Rights, and I think that's a flawed way of thinking."
"Jonathan was a man who made tremendous contributions to the College of Behavioral and Social Sciences. He cared very deeply for his family, and indeed for humanity in general. Through his teaching, his research and writing, as well as through the town halls and events he organized, he provided illumination of many important issues. He inspired many to work for justice and for the betterment of society," said Dean Greg Ball. "I have heard, time and again, from students and alumni that Jonathan was a favorite teacher whose classes and ideas are long remembered. We feel this loss very deeply in our community. We are resolved to continue Jonathan's work and legacy through our own efforts going forward."
"Our AASD-BSOS-UMD community has lost a great professor, mentor, leader, advocate, ally, friend, and brother," said Marshal Washington, an academic advisor in the department.
Professor England, Dr. Nichols, Mr. Washington, and Ms. Marci Deloatch—the Department Coordinator and Business Manager—were all alumni of the program who had longstanding ties to the department, and to one another.
"Jon was more than a colleague—he was a friend, brother, mentor, magnetic educator, social justice advocate, and champion of African American Studies. Anyone that came in contact with Jonathan was touched by his positive energy—inspired by his transparency and stance against structural and systematic inequality," Deloatch said.
The Department of African American Studies plans to hold more events in honor of Professor England's legacy. Details will be provided as soon as they become available.
Read more about Professor England's innovative work and classes in "Brave Spaces," a feature story from the 2018 BSOS Be the Solution magazine.
Read more memories of Professor England in The Diamondback.
Read remembrances from the Department of African American Studies.