Terp-Led Literacy Program to Benefit PG County Elementary Schoolers
Rick Tagne '17 spoke no English when he emigrated from Cameroon to Frederick, Md., with his family at age 11, but a daily diet of cartoons, American music and interaction with classmates helped him catch on. Reading and writing in English proved a lot harder, however, until Tagne enrolled in a YMCA afterschool program.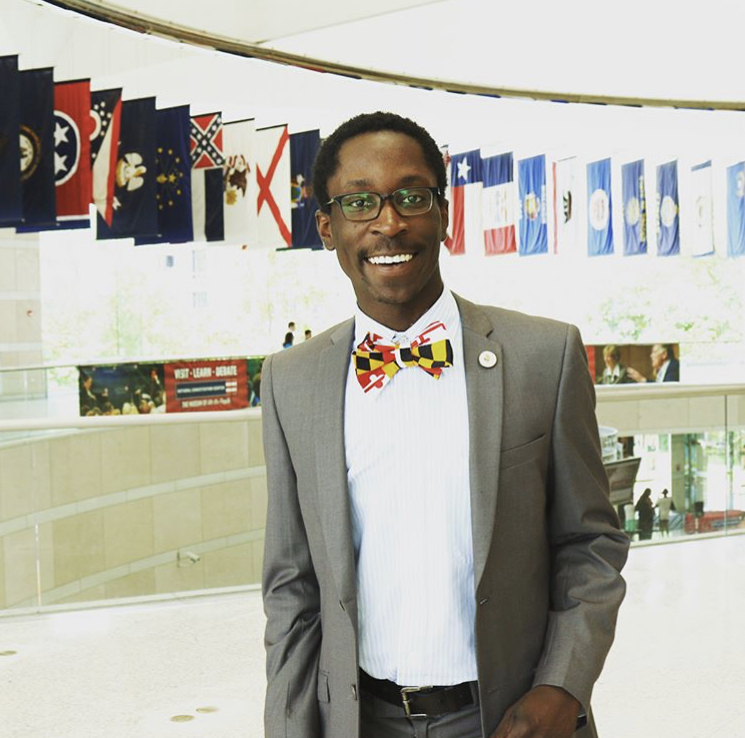 "I felt like that program helped me catch up and then stay on pace," Tagne said. "Ever since, I have always been interested in literacy and education, and once I had this idea and the resources to give back, I felt like I should just make it work."
That idea is to establish the Saturday Literacy Enrichment Program (SLEP), which will pair University of Maryland students with children ages 5–8 at Springhill Lake Elementary School, five minutes from the College Park campus. It's the subject of a launch.umd.edu crowdfunding campaign running through July 10.
Tagne, who completed a bachelor's degree in African American studies and is pursuing a master's degree at UMD, is working with Laurie Moloney, a language therapist who serves as president of the D.C. area branch of the International Dyslexia Association.
Moloney volunteered her time and materials to lead SLEP, and has spent the last nine months teaching Tagne and 14 other UMD students with varying majors and academic interests the skills they'll need to assist the elementary schoolers. This includes technical know-how like identifying the 44 unique speech sounds in English, as well as strategies for enhancing vocabulary and handwriting.
"I find the students to be curious and committed and interested, and it's quite remarkable that none are English or education majors and yet are stepping up to give back in this way," Maloney said. "I think it's admirable."
Administrators at Springhill Lake Elementary will select 35 students who need additional help in reading and writing to participate at no cost in the pilot phase of the program this fall. The elementary schoolers will work in a group setting and receive individual instruction from UMD tutors.
"The brain is very plastic in the early years, and we know from research that there is an optimal window between 4 years and 7 years when we need to screen and look for risk factors and intervene right away if necessary," Moloney said.
SLEP is supported by the UMD Black Alumni Association and the Judge Alexander Williams, Jr. Center for Education, Justice and Ethics. The $3,000 crowdfunding effort will cover the costs of materials, software for program evaluation and background checks and medical clearance for the tutors.   
Tagne hopes the program will eventually expand into other schools and counties in Maryland. One day, he plans to employ the knowledge he's gained through SLEP, and overall at UMD, to benefit his native country.
"I feel like my roots are in Africa, back in Cameroon, and I feel like it's my duty to go back and try to make it better, especially when it comes to education," he said.