College Park Scholars, a two-year living-learning program for academically talented students, has been hosting a Service Day for the students in each of its 12 programs for 26 years. Approximately 160 students from the two programs sponsored by the College of Behavioral and Social Sciences, International Studies (IS) and Justice and Legal Thought (JLT), spent this year's Service Day focused on supporting recently resettled refugee families in Prince George's County.
Some of the International Studies students spent their time at the Parkview Garden Apartments, where they passed out books and school supplies to families, made arts and crafts, and got to know some of the clients of the Lutheran Social Services service agency. The others visited Templeton Elementary School, where many of the Lutheran Social Services clients attend, and helped teachers clean, organize and get their classrooms ready.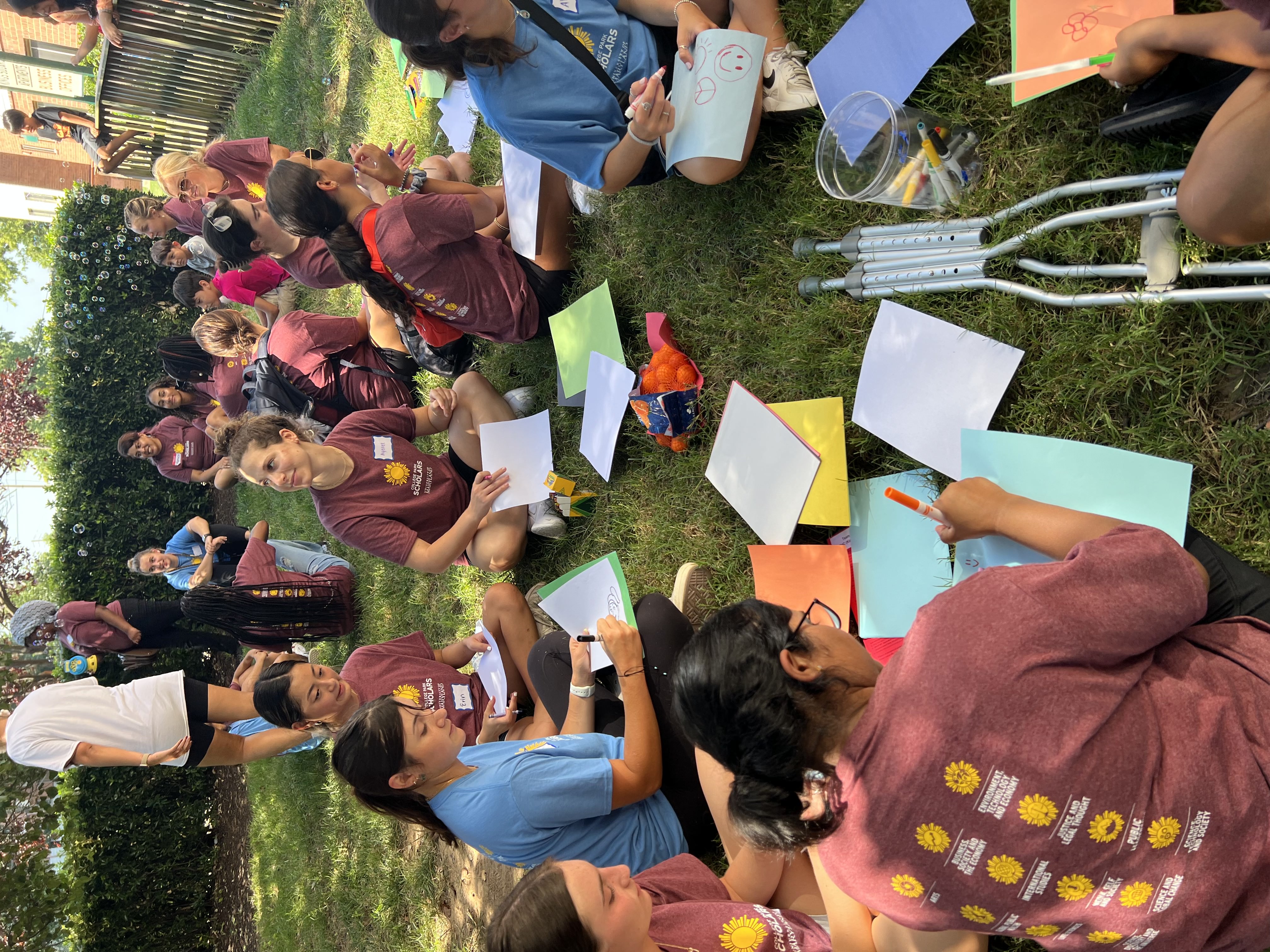 Justice and Legal Thought students visited the King's Square Apartments and Maple Ridge Apartments, helping the Solutions in Hometown Connections service agency distribute school uniforms and help families sign up for resources from an annual Back to School Drive. Those that didn't visit the apartments at King's Square and Maple Ridge stopped at a warehouse, picked up furniture, and helped to furnish the Parkview Garden Apartments of two families—work that included building cribs.
"These two Scholars programs work at intersections of social and global justice, with a lot of attention to migration, conflict, and human rights," said Department of Government and Politics Associate Professor Stacy Kosko, Director of the IS program. "It only made sense for us to seek out opportunities to support recently arrived refugee and migrant families in any we could. School supplies, furniture building, organizing classrooms, playing games with the little kids we will be mentoring during the school year—these are all part of that effort."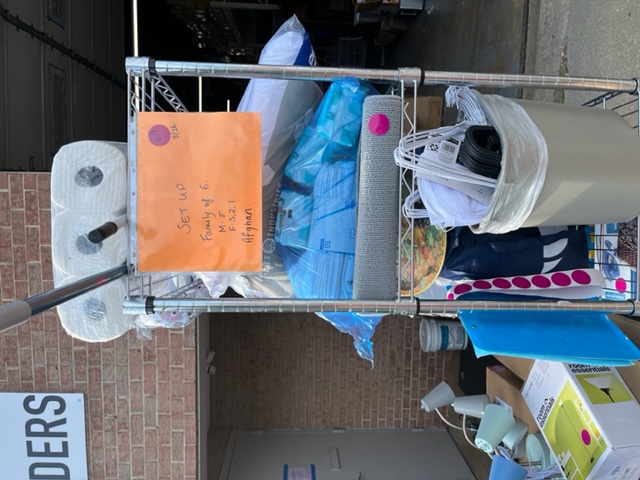 The 2022 cohort of IS and JLT Scholars were among the more than 900 first-year Scholars students who did service on their first full day as Terps.
"It's amazing to see our students start their day of service with a quizzical look at a piece of construction paper at the Homes not Borders warehouse in Landover with the markings 'SET UP: Family of 6, M:5,  F:3,2,1 Afghan,' and two hours later they see they have created the beginnings of a new home for a real family at Parkview Gardens. It's a real feeling of accomplishment," said Robert Koulish, Director of the MLAW and JLT programs. "We look forward to building friendships during the fall with our new neighbors through JLT and IS programming."