Findings from a fresh survey by the University of Maryland Critical Issues Poll reveal greater agreement between Republicans and Democrats on certain hotly-debated issues, but still show deep partisan divides on other recent political events.
According to results of the poll conducted May 19 – May 22, 2017, a strong majority of Americans overall (74 %) approve of the Justice Department's appointment of former FBI Director Robert Mueller as special counsel: This includes 62% of Republicans, 87% of Democrats and 80% of Independents. This is in spite of a deep divide on many other issues, including President Donald Trump's firing of former FBI Director, James Comey, and his assertion that the investigation into Russia's possible interference in the 2016 American presidential election was a political "witch hunt."
Meanwhile, two-thirds of Americans are concerned about reports that Trump shared classified information with Russia, with half saying they are "very concerned." As on most issues, responses follow a partisan divide, but by a somewhat narrower margin when compared to other recent events. Among Republicans, 36% expressed concern, while 63% said they were either pleased or unconcerned—far below the 80% or higher support Trump often receives from Republicans on contentious issues.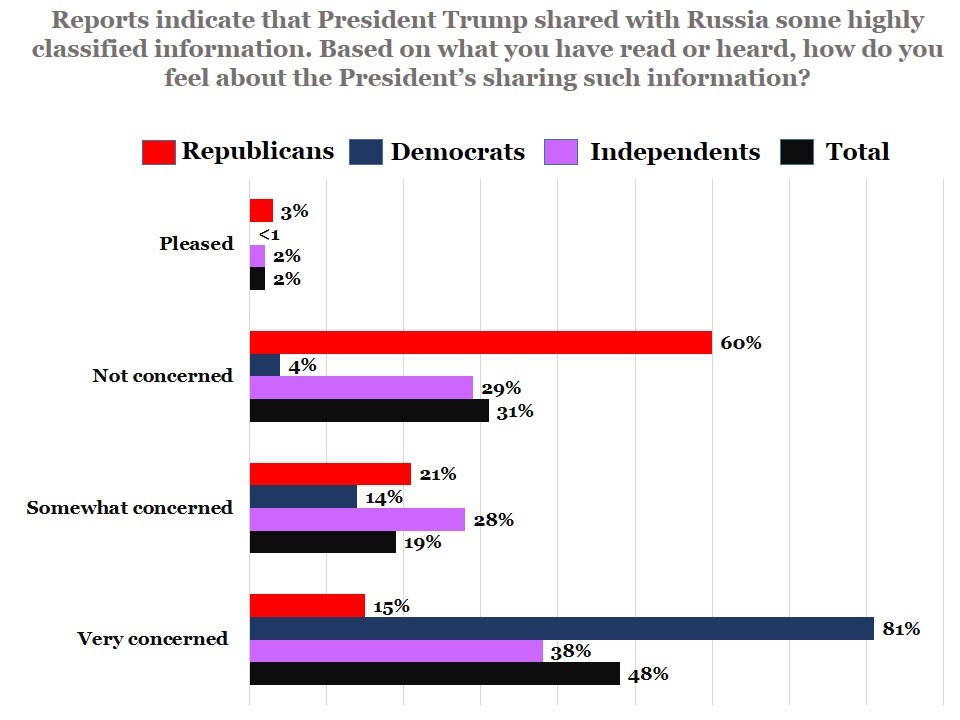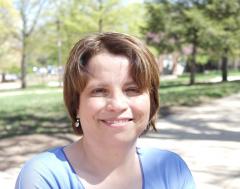 "These findings are in line with other recent polling that shows a bit of a crack in the generally high support Trump has received from Republicans. In particular, it appears that Republicans have moved a bit closer to the general population in their concerns about the President's connections to and interactions with Russia," said Professor Stella Rouse, Associate Director of the University of Maryland Critical Issues Poll.
The partisan divide is more pronounced on the firing of former FBI Director, James Comey: While 92% of Democrats (and 62% of Independents) disapproved of the firing, 76% of Republicans approved of it. Overall, 58% approved and 40% disapproved.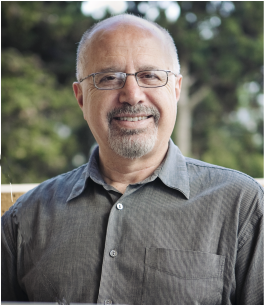 These findings are from a larger poll that also explored issues related to American policy in the Middle East, taken while President Trump visited the region. Some of these findings were highlighted in a POLITICO article published May 23, 2017 by Professor Shibley Telhami, Director of the University of Maryland Critical Issues Poll.
When asked what they believe were Trump's top two priorities on his recent trip to the Middle East, Americans listed fighting ISIS as the top issue (74%) and ending the Syrian conflict as the second most important priority with 48%. Finding a peaceful resolution to the Israeli-Palestinian conflict ranked third with only 24% of respondents listing it as a priority. "Ending the Syrian conflict surpasses the Israeli-Palestinian conflict among the public's perceived priorities, perhaps because they see it as directly linked to their top priority of defeating ISIS," Professor Telhami said.  
Methodology: The survey was conducted May 19-22, 2017 via mail and telephone using a panel consisting of a probability-based representative sample recruited by Nielsen Scarborough. A total of 2,616 panelists completed the survey. Responses were weighted by age, gender, income, education, race, and geographic region using benchmarks from the U.S. Census. The survey was also weighted by partisan identification. The margin of error is 2.08%.