Led by a faculty member in the Department of Geographical Sciences and built at the NASA Goddard Space Flight Center in Greenbelt, Md., the new Global Ecosystem Dynamics Investigation (GEDI) instrument will soon launch and dock on the International Space Station.
GEDI—pronounced "Jedi," as in "may the forest be with you"—is the first laser instrument to comprehensively map the world's forests. Not only will GEDI provide information on the height and structure of forests, it will also provide more data to predict how much carbon is stored in the planet's trees, how much carbon dioxide is released during deforestation, and how much carbon dioxide forests absorb as they are regrowing.
From the data collected by GEDI, scientists and researchers will be able to make new assessments of carbon and water cycling processes, biodiversity, and habitat on a global scale.
GEDI leaves Goddard in just a few days, and is scheduled to launch from the Kennedy Space Center in Cape Canaveral, Fla., on Nov. 27. GEDI was competitively selected as a NASA Earth Ventures Instrument mission in 2014, with a cost cap of $94 million.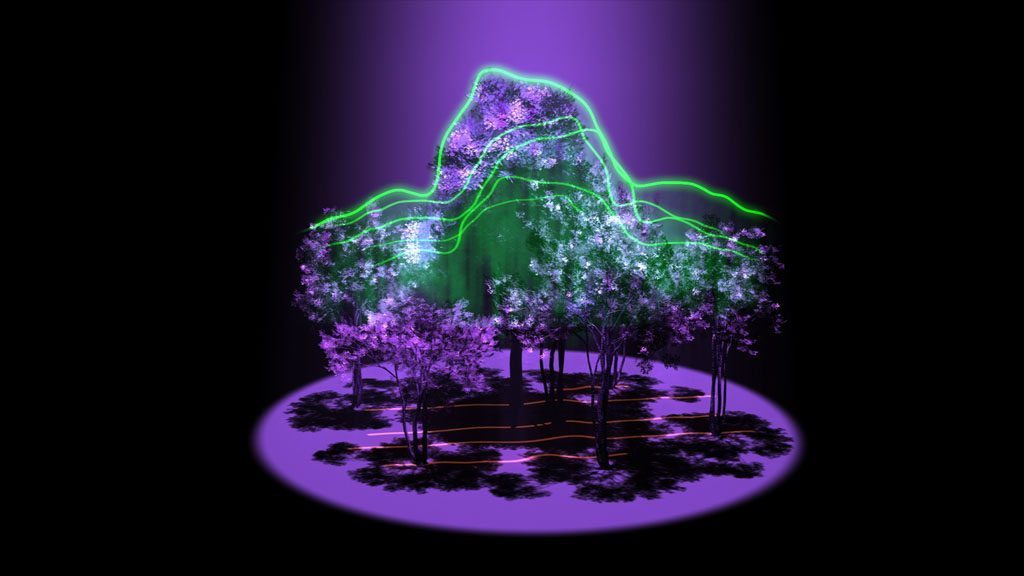 But while this project is about four years old, GEDI's journey began more than 20 years ago for Principal Investigator Professor Ralph Dubayah of the Department of Geographical Sciences. 
Pictured at top right, Dubayah views GEDI in person for a final time before the instrument travels to Florida for a planned launch to the ISS on Nov. 27.
"We have been trying to get an ecosystem laser in space since 1997," Dubayah said.
GEDI will be in orbit within a few minutes after launch; then, it will take a few days after for the instrument to be installed on the ISS.
"About thirty days later—Happy New Year," said Project Manager Jim Pontius of NASA Goddard. "We'll start to get the data back early in 2019."
At that point, Pontius and a few other team members will roll off the project. But it will be just the beginning for Dubayah. He'll be leading the GEDI Science Team comprising scientists at UMD, Goddard, the U.S. Forest Service and other academic institutions who then will work to create data products and make sense out of massive amounts of data.
The possibilities for scientists in earth sciences and related disciplines are extraordinary.
"My hunch is that all the existing maps of forest carbon we have are not nearly as accurate as what GEDI will help us create," Dubayah said. "This will enable us to finally quantify what the impact of deforestation and subsequent regrowth of forests has been on the concentration of carbon dioxide in the atmosphere over the last 30-40 years. Armed with this data, we can then meaningfully predict future concentrations under various scenarios of climate and land use change, and devise appropriate policy responses."
"We like to say that this instrument adds the third dimension to our view of forests on Earth," added Brian Blair of NASA Goddard, Deputy Principle Investigator and Instrument Scientist.
Once GEDI is in place on the ISS, it will still be possible for the team at Goddard to communicate with the instrument, and even to install software patches and fixes.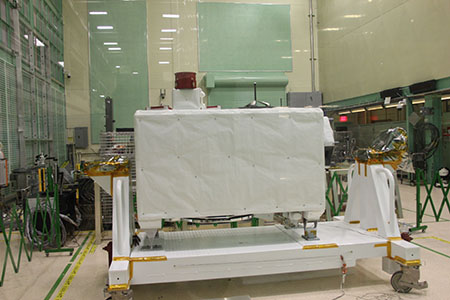 Many project members said they would attend the upcoming launch in Florida, with family and friends. But while all checkpoints and signs so far have pointed to success, it could be tears rather than champagne flowing. Dubayah talks about GEDI and what it can and should do with caveats such as "if it doesn't blow up on the launch pad."
A pessimistic view, but not outside the realm of possibility of what could happen with an intricate instrument that will launch from Earth, dock on the International Space Station, take complex measurements, and send back an unprecedented amount of data.
"I'm anxious, I'm excited," said Lola Fatoyinbo-Agueh, a project Co-Investigator and NASA Goddard science team member. "You have to be ready for anything."
"I once got an instrument to Mars, and it blew up," said Blair, by way of a war story.
But at least it got to Mars. On another attempt, Blair and his team were able to land an instrument on Mars, and the results were stunning images and topography that had never before been captured.
What's it like to live in a world where Nick Jonas is famous, but a guy who brought home images of Mars isn't?
"Anyone who works with NASA wants to be part of something you can only do in this organization," Blair said. "Some of our projects take twenty-plus years, but they are worth it."
This story was originally posted on Oct. 11, 2018.