Alumni and former scholars of Geographical Sciences sent 17,000 masks to Prince George's County Hospital to aid in the fight against COVID-19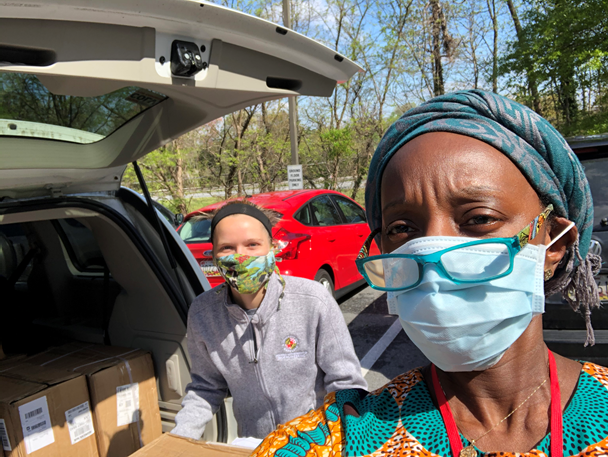 Strong ties between the University of Maryland Department of Geographical Sciences and scholars in China will now be visible on the faces of Prince George's County Hospital workers.
Last week, the department received a donation of more than 17,000 surgical masks from Chinese scholars who either graduated from Geographical Sciences or worked in the department as visiting scholars.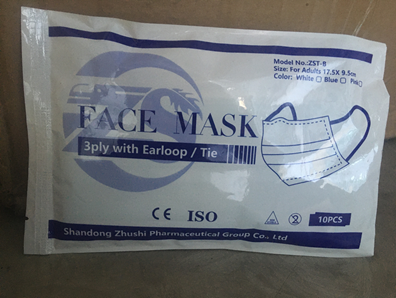 Professor Shunlin Liang helped coordinate the delivery of the surgical masks—which may help prevent infected people from making others sick, according to new UMD research—from an informal group of about 40 Chinese residents who work at institutions such as Wuhan University, Beijing Normal University, the Chinese Academy of Sciences and Peking University. The department has numerous long-term collaborations with Chinese universities and research institutes, and annually hosts many Chinese students and visitors.
"We have constant communications," Liang said. "They wanted to do something."
Representatives from the hospital said the masks would be put to immediate use for staff and patients and noted that, "It's absolutely amazing to have support from all the way across the world...This really helps our community in the fight against covid-19." 
In a video sent by hospital staff, the Chief Policy Officer and the Director of the Emergency Department extended their gratitude and affirmed the donation would help with the tremendous challenge of keeping staff, inpatients and outpatients protected.
The group of Chinese scholars is also donating protective gear to the Hyattsville Volunteer Fire Department.
In a letter to department Chair Chris Justice, former UMD adjunct professor Tao He, now at Wuhan University, wrote that after the novel coronavirus outbreak was first identified in Wuhan, "many people at UMD gave gracious greetings and some provided medical supplies to help us go through hard times, which we really appreciated."
"Our experiences at UMD Geography have greatly benefited our personal and institutional academic and engineering research development," he wrote on behalf of his colleagues. "We want to take this opportunity to express our appreciation."
Justice, the department chair, called the gift "a touching example of our strong and continued international academic relationships with China in these globally challenging times."