By Anna De Cheke Qualls
It's common practice for universities to empty out in the summer as researchers go out in the field. Dr. Jeremy Purcell, a research scientist at Maryland's Neuroimaging Center, did something a little different. Through the Emory-Tibet Science Initiative (ETSI), he traveled to India's Doeguling Tibetan area to teach Tibetan monks and nuns about neuroscience.
With direct approval by his Holiness the Dalai Lama, the concept for ETSI evolved from a desire to pair science education with the existing multi-year training at major Tibetan monastic universities, such as Gaden, Sera, and Drepung - all located and exiled in southern India. The mission is to give Tibetan monastics new tools and perspectives on how to employ and adapt Buddhist methods and, at the same time, encourage scientists to learn more about the Buddhist science of mind and what it can contribute to the understanding of human emotions, consciousness, health and well-being.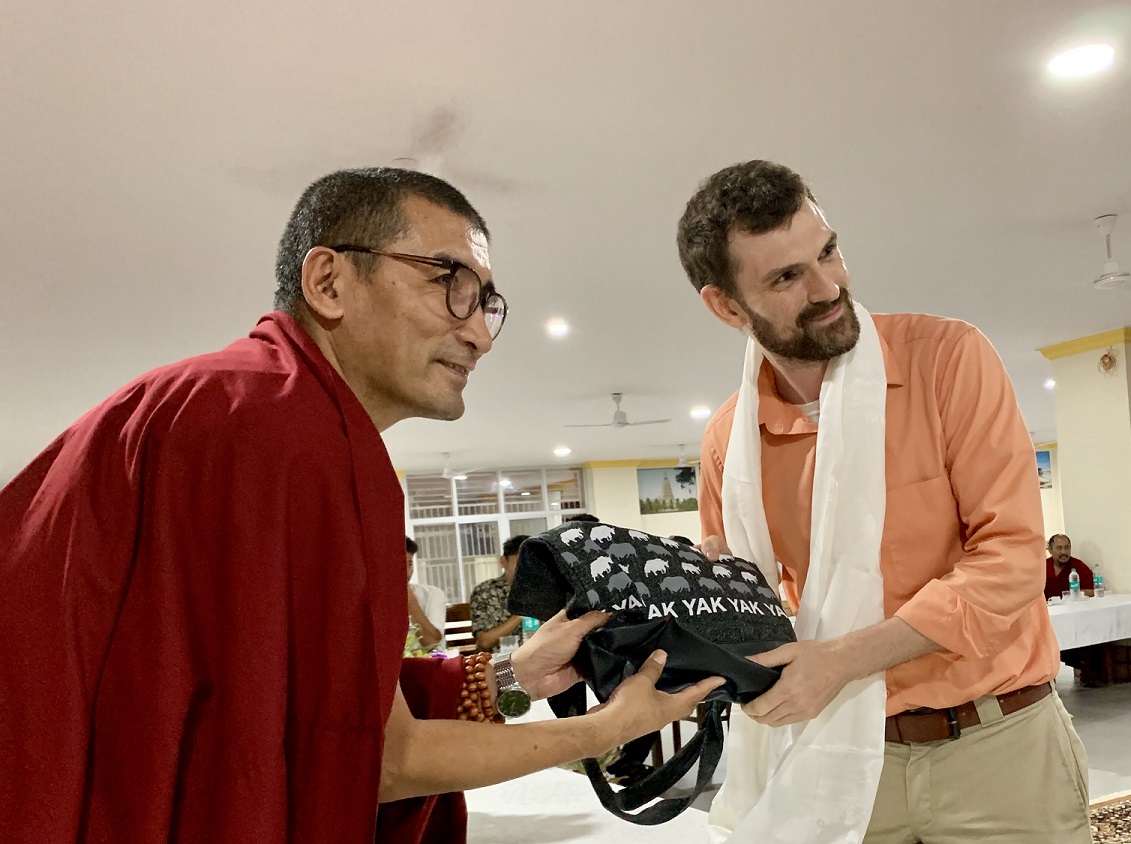 Each of the last six summers, faculty from Emory University and other institutions presented Tibetan monks and nuns with intensive courses on biology, neuroscience, physics, and the philosophy of science. Through six hours of contact time each day for three weeks, students were exposed to experiential learning, discussions, lectures, demonstrations and a final exam.
Purcell and other ETSI program faculty taught their courses in English, and as a result, were paired with a Tibetan translator. While the Tibetan monastics came well versed in their own disciplines, such as Buddhist philosophy, debate and logic, they were eager to acquire new knowledge.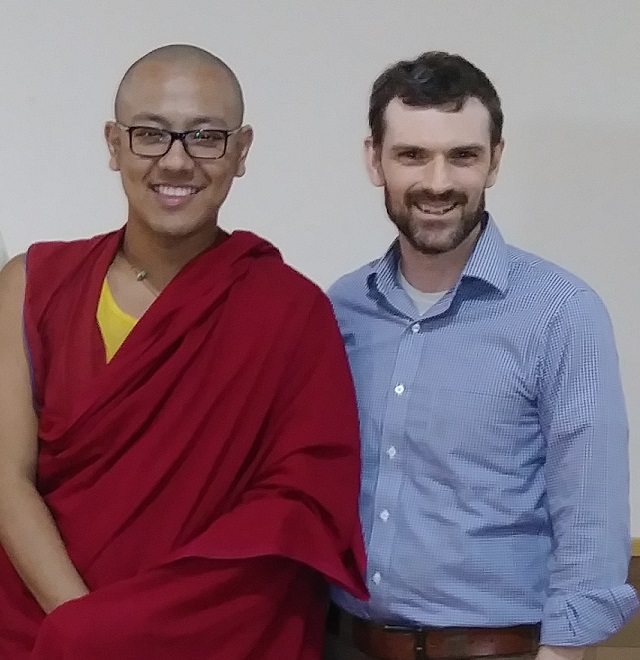 "I was interested in the Tibetan Buddhist way of thinking, such as the idea of mindfulness," Purcell said. "The program also made sense in terms of how I think about things – the importance of communicating science to a different culture and faith really appealed to me. I also appreciated the dialogue that was a part of this experience."
In the classroom, Purcell would deliver information to students, followed by the translator. There was ongoing back and forth between the two presenters.
"My students were extremely talented, quick and highly educated," Purcell said. "They were also very verbal.  Every night, in front of the monastery hundreds of monks would debate each other on a variety of topics. In class, they would ask questions in this debate style; they would make a point, and I would have to make a counterpoint. It was interesting to engage in this logical dialogue."
ETSI appealed to Purcell because of his interest in both university teaching and active learning in the classroom. He also found himself faced with unique questions that don't often come up in a U.S. university setting, such as his perspective on enlightenment and the Buddhist practice of ascetic self-mummification.
"I had to be very conscientious and send the message that we, as scientists, are not here to attack a faith but just working to understand the natural world," he said. "Even here in the States, I think these types of exchanges could be really helpful."