The most recent results of the Middle East Scholar Barometer—a unique survey of Middle East scholars including members of the American Political Science Association specializing on the Middle East, and members of the Middle East Studies Association—shows that experts believe that Middle East politics are more strained now than they were six months ago.
Notably, there was a five percentage point increase in the percentage of scholars who say that a two-state Israel-Palestine solution is no longer possible, from 52 percent to 57 percent.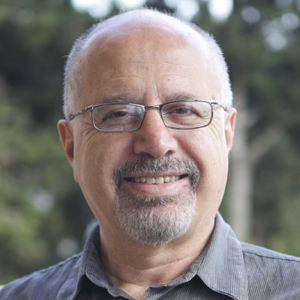 The percentage of scholars who describe the current Israel-Palestine situation as "a one state reality akin to apartheid" increased even more markedly, from 59 percent in February to 65 percent in this most recent poll. Scholars also offered views on the Iran nuclear deal, the impact of the Abraham Accords between Israel and several Arab states on the region, and on the future of democracy in Tunisia, the birth place of the Arab Spring.
"Six months into the Biden administration, scholars of the Middle East offered a more pessimistic assessment of the region. Not only do fewer scholars see hope for a two-state outcome in Israel/Palestine, but 80 percent now say its absence would likely assure that Israel would become an apartheid-like regime," said Professor Shibley Telhami, co-director of this survey (with Professor Marc Lynch of George Washington University) and the holder of the Sadat Chair for Peace and Development. 
"Scholars also see democracy in Tunisia and a return to the Iran nuclear deal as less likely. And, contrary to the celebratory mood in Washington about the Abraham Accords in 2021, they see the impact as mostly negative for the region."
About the MESB
The University of Maryland Critical Issues Poll and George Washington University's Project on Middle East Political Science (POMEPS) sponsor the MESB, an innovative initiative to probe the assessments of scholars on the Middle East. In 2021, the MESB identified more than 1,200 scholars, many of whom are members of the American Political Science Association and the Middle East Studies Association, for its first survey, with results released in February, and a second set of results in September.
The initiative is led by Shibley Telhami, Anwar Sadat Professor for Peace and Development and director of the Critical Issues Poll, and nonresident senior fellow at the Brookings Institution, and by Marc Lynch, professor of political science and international affairs at George Washington University and POMEPS director.
Photo of dividing wall by iStock.