Professor Rashawn Ray of the Department of Sociology was named as the recipient of the Mani L. Bhaumik Award for Public Engagement with Science from the American Association for the Advancement of Science (AAAS). AAAS is the world's largest general scientific society and publisher of the Science family of journals.
The Bhaumik Award recognizes scientists and engineers who demonstrate excellence in their contribution to public engagement with science. Ray was selected for public engagement efforts around racial, gender, and class injustice issues and for applying a nuanced understanding around inequity through research to help foster a more equitable society.
"I am deeply humbled and honored to receive this award. In this era of misinformation and political polarization, it is paramount that academics disseminate research outside of the confines of the Ivory Tower," Ray said. "We are doing a disservice if we don't engage more publicly. This award recognizes the importance of these endeavors."
Among many activities, Ray is the executive director of UMD's Lab for Applied Social Science Research (LASSR). He directs the BSOS Anti-Black Racism Initiative, as well as the university's Social Justice Alliance with Bowie State University. Ray is also a Senior Fellow with the Brookings Institution.
"Dr. Ray's research, teaching and his commitment to sharing knowledge with the public is especially important as our society faces complex issues related to inequality and social justice," said Interim Dean Wayne McIntosh. "The college community congratulates Dr. Ray on this prestigious award, and we look forward to continuing to see the positive and productive results of his research and activities."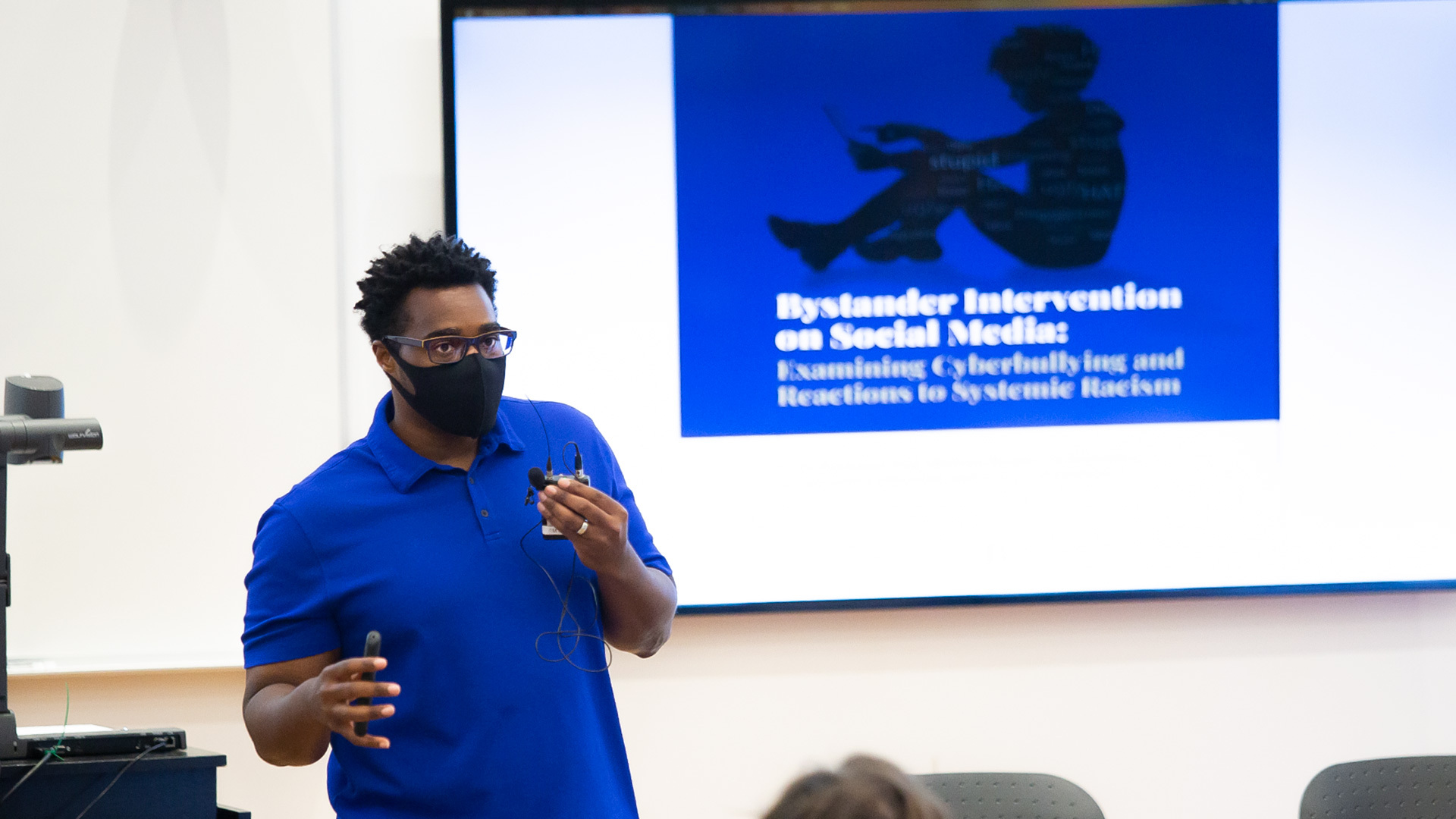 Ray works with police departments to reduce racially motivated police violence, and he advocates for making academic research more accessible to the public through opinion pieces and news stories, policy reports, and lawmaker engagement.
Recently, Ray helped to develop a new partnership between UMD and Jigsaw, a unit of Google, to create groundbreaking virtual reality training for police officers to learn and evaluate de-escalation and communication skills. (Read more in Maryland Today.)
The ongoing development of Jigsaw's "Trainer" platform includes new studies and input from four higher education institutions, including LASSR.
"This program is going to completely revolutionize police training, to put officers in a safe environment where they can aim to get better and more objective," Ray said.
"Dr. Ray's commitment to sharing knowledge and transformative research with members of the public, with public servants and with the academic community is admirable, and inspires our department," said Professor Jeff Lucas, chair of the Department of Sociology.