Jessica Magidson expands her Baltimore-based work with peer recovery specialists to Caroline County, Md., in partnership with the University of Maryland School of Medicine and the Caroline County Department of Health
Jessica Magidson, an associate professor in the University of Maryland Department of Psychology, is taking the peer-based opioid use disorder (OUD) treatment model she and her team developed in Baltimore, Maryland to the state's Eastern Shore.
Magidson's new study, funded by the NIH HEAL Initiative, is a five-year study evaluating the effectiveness of her team's "Peer Activate" model in a mobile treatment unit (MTU) for individuals with OUD. The National Institute on Drug Abuse (NIDA) awarded Magidson and co-principal investigator Dr. Sarah Kattakuzhy—an associate professor in the Institute of Human Virology at the University of Maryland School of Medicine—more than $2.3 million in early fall to fund the first three years of the study, with an additional nearly $1.5 million to be awarded for the study's final two years.
In addition to studying individuals with OUD, the study will also look at the rising challenge of stimulant use that is hitting rural areas such as Caroline County, Md.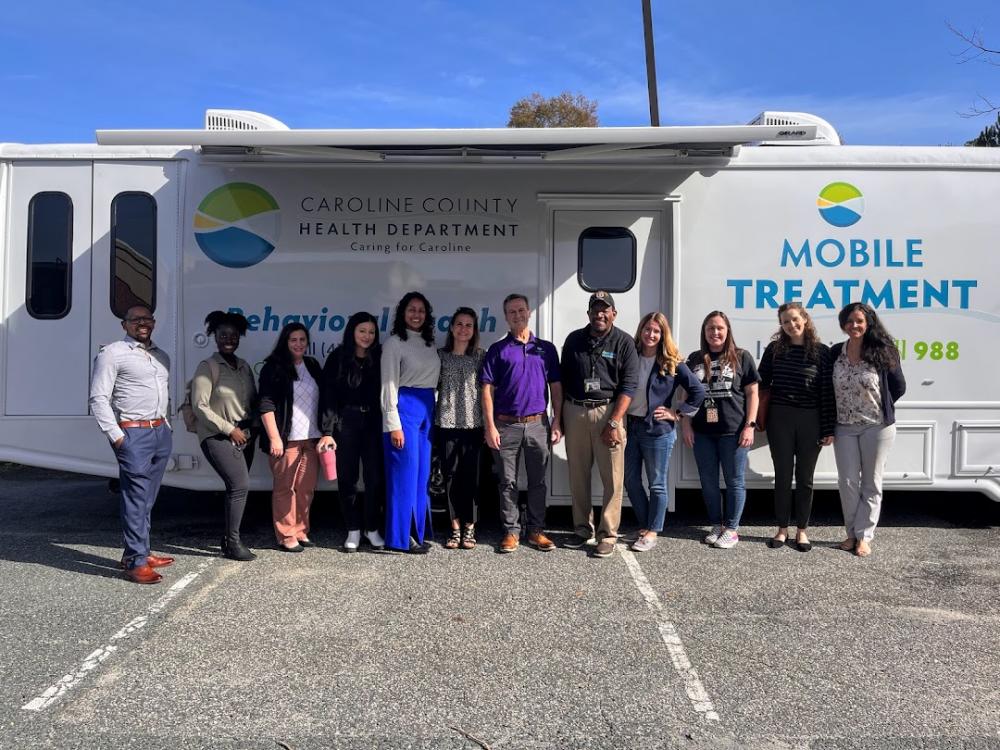 "There are no medications available to treat stimulant use like there are for OUD, so behavioral interventions and peer support are crucial," said Magidson. "Treatment models need to support the majority of patients who are presenting not just with OUD, but multiple substances—including stimulants—who may be more likely to drop out of OUD treatment."
The study also differs from Magidson's Baltimore work in that Peer Activate is being deployed on four wheels rather than simply within four walls.
Working with Dr. Eric Weintraub—also the from University of Maryland School of Medicine—the Caroline County Department of Health has been using a MTU van to travel to different parts of the county to deliver OUD care since 2019. Through the van, patients can connect with a physician via telemedicine to receive a prescription for buprenorphine, a medication used to treat OUD, as well as support from a certified peer recovery specialist like Caroline County Department of Health and study team member Roger McKnight.
Around the time that Magidson and Dr. Kattakuzhy received notice of the new study's award, the Caroline County Department of Health debuted a second van that will also serve as a platform for the study.
"This partnership will open doors for our rural community and will assist our clients to achieve their goals and maintain sobriety," said Jessica Tuel, Director of Behavioral Health at the Caroline County Department of Health. "We are very excited to work with this team and continue to open doors for our program and our community."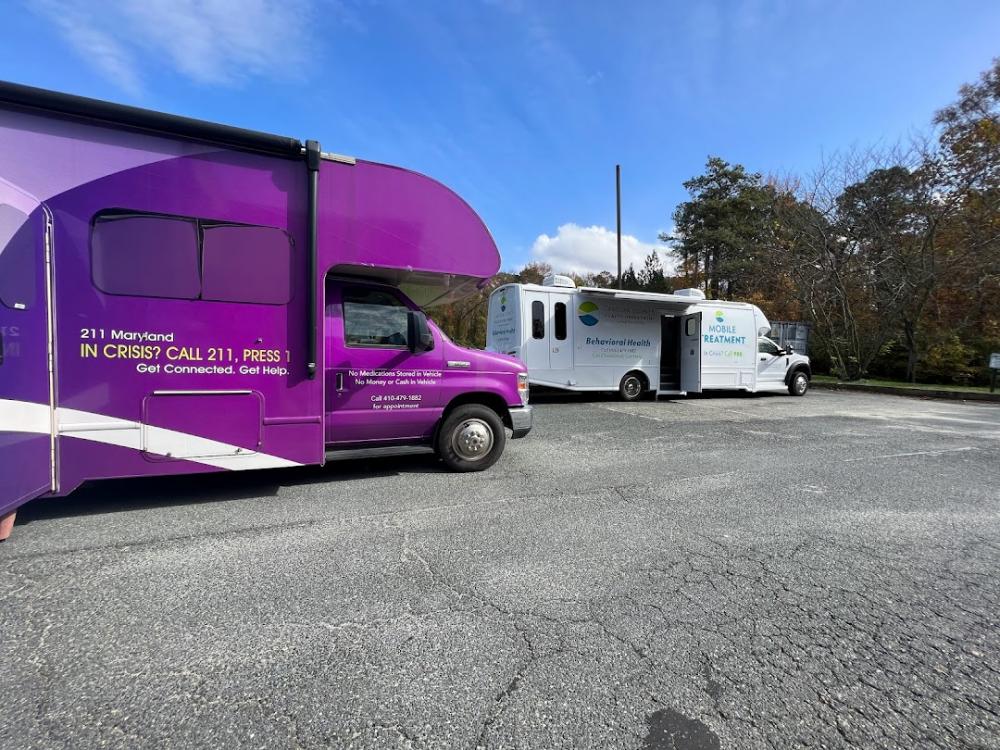 Of the 180 patients the study will enroll, half will be randomly assigned to the Peer Activate intervention, and half will continue to receive treatment as usual. Patients will be followed for up to one year to see how the intervention is improving both their retention in OUD care, and polysubstance use outcomes.
"There is an opportunity to evaluate more structured peer interventions and training programs, and to test how the peer role can help more people with OUD stay in care. That's where our project comes in," Magidson explained. "We're interested in the effectiveness of the intervention, but also want to know are people attending the intervention? Is it accessible and feasible? Can peers deliver this intervention as intended? And then, what would it take to actually implement this type of care model in the real world?"
The latter aspect of the study—which, with Weill Cornell Medicine's Center for Health Economics of Treatment Interventions for Substance Use Disorders, HCV, and HIV (CHERISH), will produce a cost-effectiveness analysis to determine the likelihood of sustaining this approach—is of particular interest to Magidson and key stakeholders involved in this work.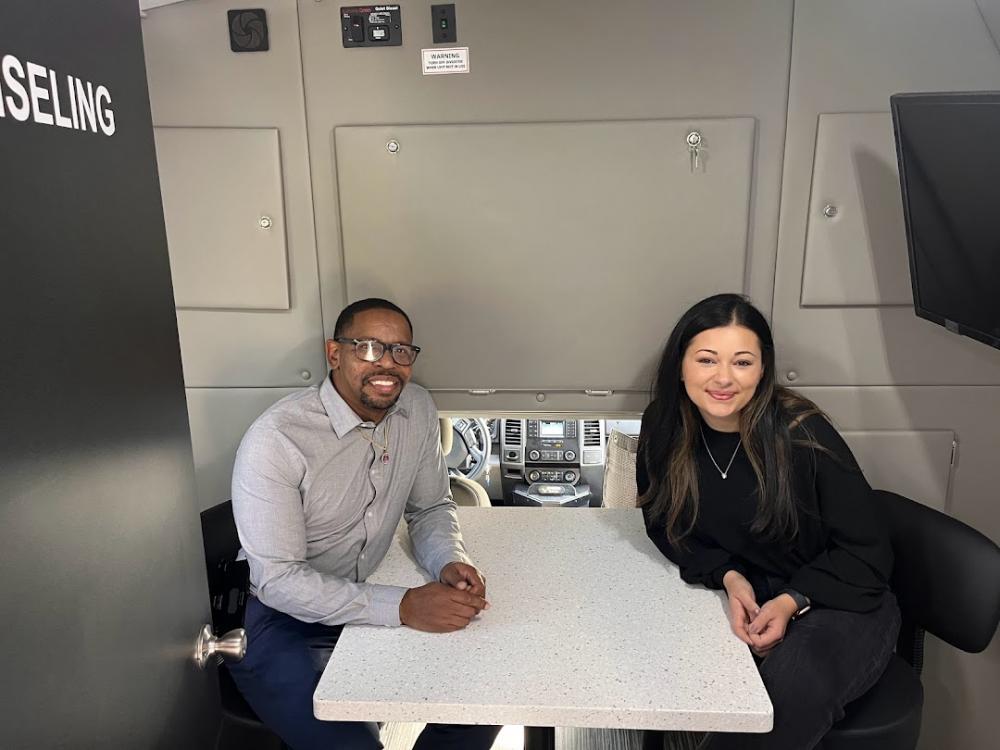 For Dwayne Dean, a peer recovery specialist on Magidson's team who has delivered the Peer Activate intervention in Baltimore, one of the most interesting aspects of the study will be seeing and navigating the challenges the Eastern Shore study naturally presents.
"I've done a lot of work with urban populations, and this is more of a rural population, so they have different challenges and barriers to navigate," Dean said, noting how access to transportation is a much greater challenge for individuals with OUD on the Eastern Shore than those he's worked with in Baltimore. "I'm looking forward to supporting training for the team and helping them pull together resources to accommodate these patients."
Most of all, however, Magidson is excited by the broader future of peer recovery-based OUD interventions.
"If this peer model continues to be effective and feasible, it could offer a more structured, evidence-based training for peers throughout the country, especially in rural areas," she said. "Starting in early 2023 in Maryland, peer recovery specialists are going to be able to start billing for some services, which is a real opportunity to sustain peer services. After understanding how peers can deliver evidence-based interventions like the behavioral activation that we're rolling out, I think there will be even more momentum around this approach."
Other study co-investigators are Charles Ma, an Assistant Professor of Epidemiology and Biostatistics in the University of Maryland's School of Public Health, and Mimi Belcher, an Assistant Professor in the University of Maryland School of Medicine's Department of Psychiatry. 
Photos of Roger McKnight with Jessica Magidson; the researchers in front of the new MTU van; and Dwayne Dean with Morgan Anvari are by Mimi Belcher. The photo of the original MTU van and the new MTU van is by Morgan Anvari.