NIH award will reduce bias and improve diagnostic measures for language disorders in preschool-aged children
UMD researchers have received more than $1.7 million from the National Institutes of Health to update antiquated measures for identifying young children with language disorders.
New procedures based on a broader range of data than those currently used could result in diagnoses that are faster, more accurate and less likely to rely on biases that could result in children receiving incorrect assessments because of dialect, gender or class differences.
"Language disorder is considered the 'canary in the coal mine'—if a child is not talking well or on time, it can be a first sign of a serious developmental problem," said Professor Nan Bernstein Ratner from the UMD Department of Hearing and Speech Sciences, who will lead the project. "However, assessing whether spoken language is age-appropriate has relied upon time-intensive, poorly normed procedures."
Diagnostic procedures that speech pathologists nationwide currently rely on are more than 35 years old, and many are based on data collected from fewer than 100 children.
To correct this, Ratner and her team will spend the next five years analyzing data archived in an online repository called the Child Language Data Exchange System (CHILDES) that's part of a larger, federally funded initiative called TalkBank. The database includes spoken language samples recorded and transcribed over the last 30 years from 1,500 North American English-speaking children ages 1 to 5.
The research team will painstakingly comb through each record in an effort to establish better methods for diagnosing language problems in preschool-aged children.
"Nowadays, we have multiple ways to look at children's grammar and vocabulary to determine whether a child is delayed or disordered at different ages," Ratner said. "Using samples from children we know had language problems, we can work backward to identify the most sensitive markers of delayed speech and which children need therapy."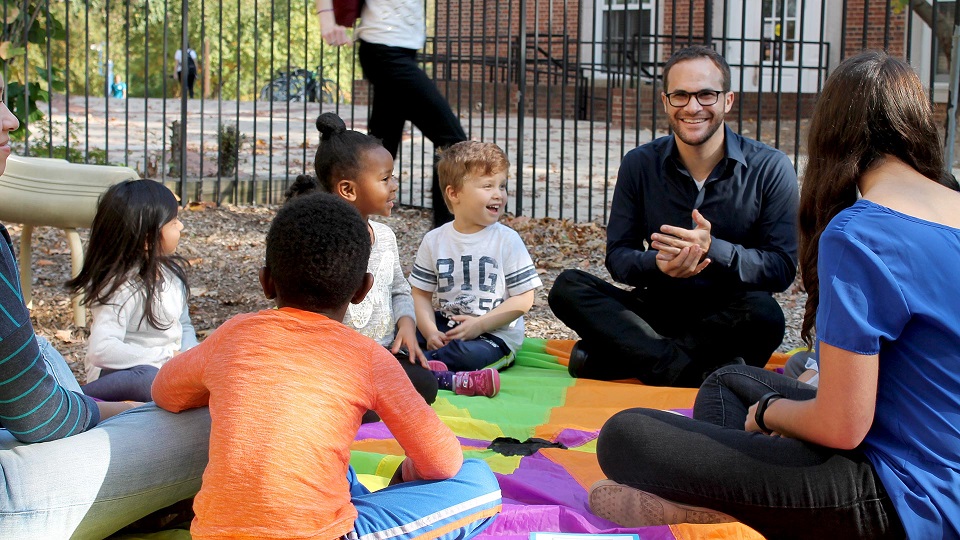 Researchers will also study whether current measures result in misdiagnoses of children who speak certain dialects within American English—specifically, what's commonly called "Black Vernacular English."
It can be difficult for clinicians to distinguish between a child with a language disorder and a child who is simply speaking a dialect different from that of the professional. The team will develop alternative, dialect-fair procedures to be used if a child's speech patterns overlap with both non-mainstream English dialects and known developmental problems in learning English.
Once researchers determine the parameters to confidently diagnose language disorders, the final product will be a freely available, user-friendly software program that can quickly assess a child's language ability and compare it to updated norms.
"We want this process to be so fast and free that the therapists can get to the work they're supposed to be doing—helping kids through therapy and interventions," Ratner said. "We can do better using computer-based methods."
In addition to Ratner, the research team will include: Dr. Ji Seung Yang from the UMD College of Education; Dr. Brian MacWhinney of Carnegie-Mellon University, the co-developer of the TalkBank system; Dr. Jan Edwards, from the UMD Department of Hearing and Speech Sciences and Language Science Center; Dr. Barbara Zurer Pearson from the University of Massachusetts, Amherst; and Dr. Monique Mills from the University of Houston
This article was originally published August 29, 2018.