The College of Behavioral and Social Sciences will celebrate nearly 700 new graduates at its winter commencement on Wednesday, December 21st. Of that number, roughly 550 will receive bachelor's degrees, 140 will receive master's degrees and five will earn a Ph.D.
The December cohort of the Class of 2016 includes many standout students. We spoke with three undergraduates to find out where they are headed after graduation: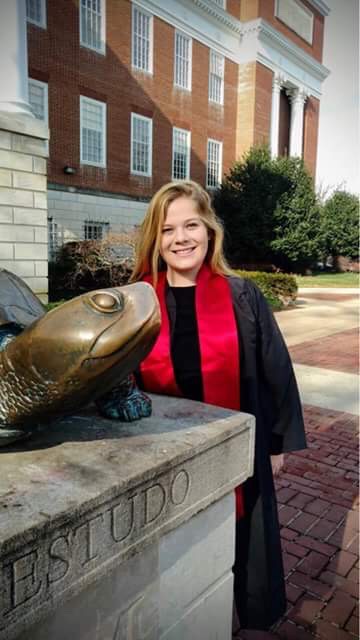 Annie George- Government and Politics major, Russian minor
Annie George has been selected to serve as the BSOS commencement student speaker. She plans to discuss the role of materialism and its measures on success when addressing her fellow graduates. "I'll be encouraging my class to remember all the little things that made us happy in our years here at Maryland, to remember that the content of your head and heart is infinitely more valuable than the pursuit of status symbols. A lot of special things have made us Terps, but none of them are superficial- so why should we forget our value and idea-driven prerogatives once we start earning real salaries?"
During her time at UMD, George was a member of the Global Communities Living-Learning Program where she served as the Cultural Programming Chair, studied abroad via the Maryland-in-Barcelona program, went on an alternative break to Tennessee to study immigrant, refugee and asylee populations around Nashville and continues to intern at the Library of Congress through the Capitol Hill Internship Program.
"The biggest life lesson I've learned at UMD is that you have to step pretty far outside of yourself to understand what you want to protect and grow within yourself," George, who speaks Russian, Spanish and has studied Latin and French, said. "I think the ability to constantly evaluate your own perspective and mechanisms of thought without shifting your moral center is integral to a productive academic experience as a student."
Having always wanted to serve her country in some way, George is presently interested in pursuing a career in either foreign service and diplomacy or constitutional law.  After graduation, George will spend some time in Switzerland "for a few months of mental decompression in the mountains" before entering into the workforce.
Oluwafemi Adebayo- Geographical Information Sciences major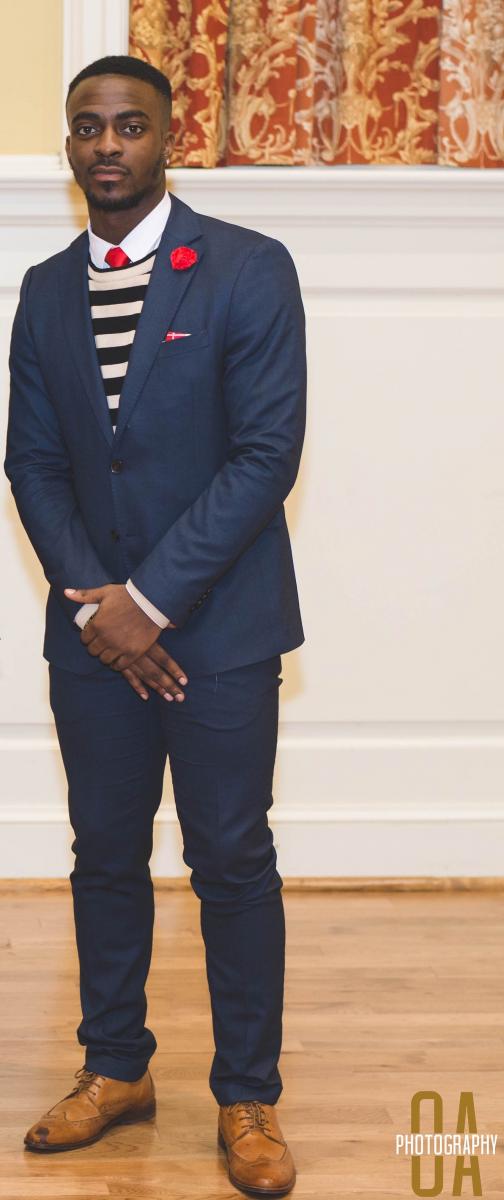 "There were many times when I doubted myself and my abilities to get certain work done only to be surprised by great results after long days and even longer nights," Adebayo remembered. "I would also say that academics can only go so far--it's  when you apply what you learned that makes the difference."
Adebayo, who was a member of Alpha Phi Alpha Fraternity, Iota Zeta Chapter, the African Student Association, the Blue Drop Initiative (an organization working to assist at-risk youths) and serves as a Resident Advisor to 64 residents at UMD's Courtyards apartments, was once a UMD shuttle driver. "Being a shuttle driver at UMD introduced me to the realm of geography as it pertains to driving (looking and creating maps to derive certain information) i.e routes, stop and pick-up times."
Adebayo has been working as the GIS Python Developer for the District Department of Transportation (DDOT) since June, where he analyzes DC parking, roads/highways/bike shares and also works to clean up DC parking signs with conflicting information on them. Adebayo will continue to work at DDOT after graduation, working towards his ultimate goal of becoming a GIS developer for the ride app, Uber.
Brett Weiss- Economics major, Public Leadership minor
"I think the bigge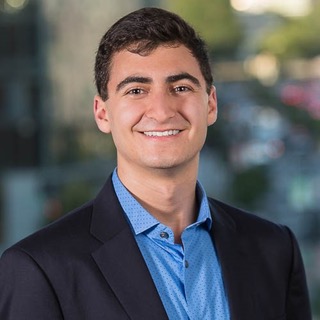 st lesson I have learned at UMD has been the importance of civic engagement," Weiss, a New Jersey native, said. "My public leadership classes as well as my public finance course in the economics department have emphasized the importance of making your voice heard and striving for social change."
Weiss, who currently works as the supervisor that manages the Tell-A-Terp Call Center phone program, has hoped to obtain a position at a major firm in the consulting industry for years now. Today, Weiss can officially say that he has reached this goal, beginning his work as a management consultant at Accenture this coming May. Until then, Weiss will be studying for the GMAT with the intention of completing an MBA program in the years to come.
"My favorite UMD memory is when Maryland beat UVA in basketball my freshman year and we stormed the court," Weiss reminisces. "My younger sister was visiting me that weekend, and it was great to get to show her what Terp pride looks like."
Congratulations to the Class of 2016!