Early in the morning of January 21st, as hundreds of thousands of people prepared to descend upon Washington, DC for the Women's March, a group of faculty and students from the University of Maryland were waiting with clipboards in hand.
"It's very important to get there early because that's when people are willing to take a survey," said Dana R. Fisher, Professor of Sociology and Director of the Program for Society and the Environment. "People don't really want to take a survey while they're marching."
When plans for the Women's March became public several weeks prior to the event, Fisher and her colleagues in the Department of Sociology – Associate Professor Rashawn Ray and Assistant Professor Dawn M. Dow – assembled a team of graduate and undergraduate students to go into the crowd and gather data about who the protesters were and what motivated them to march in the streets. Their findings, recently published in Science Advances, show how a diverse set of interests mobilized this intersectional crowd.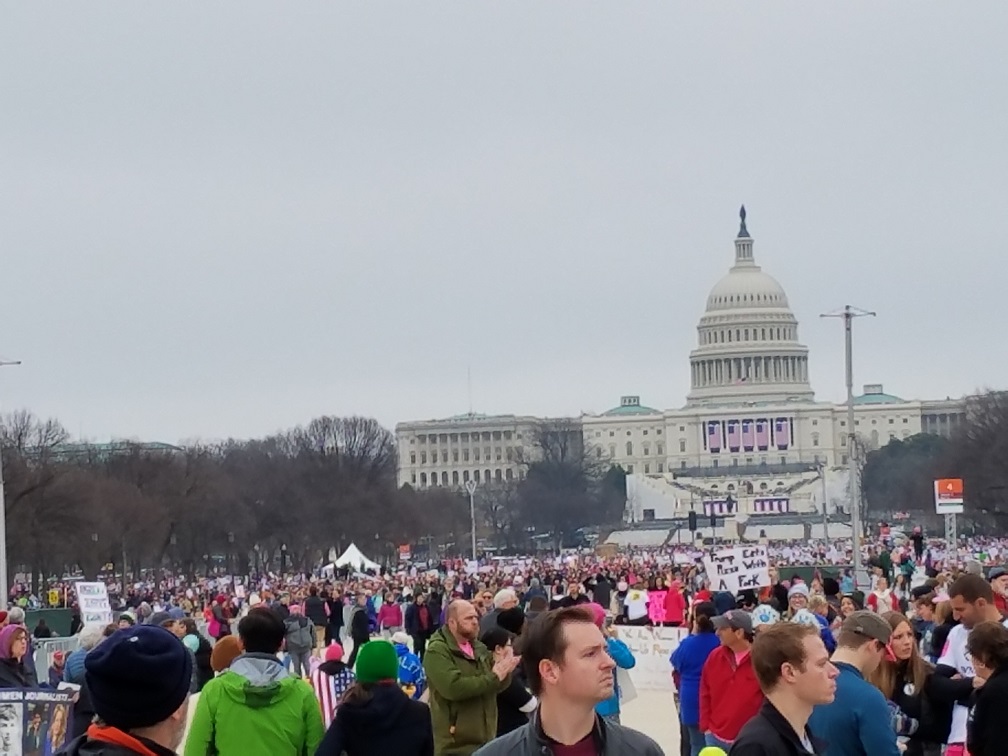 One the day of the march, the research team broke off into pairs and sectioned the crowd into four relatively equal sections. To obtain a random sample, researchers would approach every fifth person in the crowd and ask them to fill out a one-page, two-sided anonymous survey with questions on a variety of topics including gender, religion, ethnicity, party affiliation, voting record and social issues that were important to them.
Few people declined the researchers' request.
"The crowds were massive and I had no idea how people were going to receive me holding a survey instead of a sign," said Danielle Koonce, a first-year graduate student pursuing a PhD in Sociology. "I think everyone wanted that opportunity to express their ideas and they saw the survey as a chance to make comments or register complaints."
"The overwhelming feeling I came away with was how friendly the crowd was and that people were so excited and interested in what I was doing," recalled Amanda Dewey, a second year Sociology PhD student and research assistant to Professor Fisher.
Ultimately, the UMD research team collected a random sample of 528 participants of the Women's March.
"It's the largest sample I've ever collected at a protest event," said Fisher, who has gathered data from 13 large-scale protest events in four countries since 2000. Fisher describes her research in more detail and discusses how effective protests are for creating meaningful change in the video below: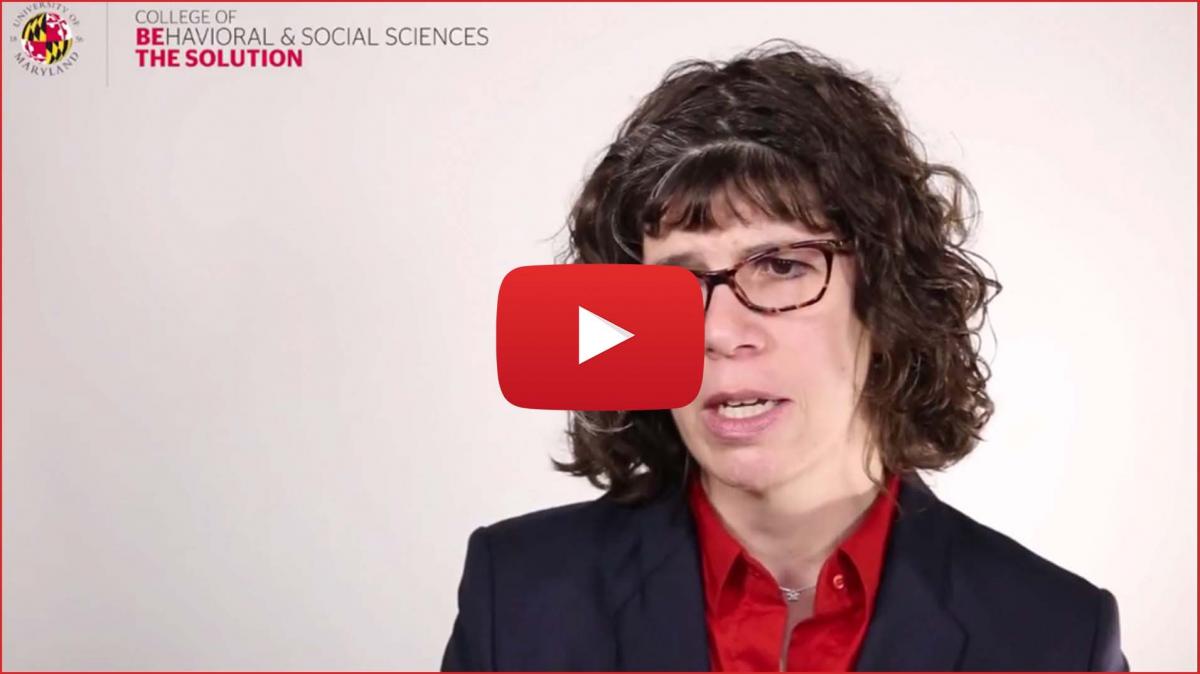 While the team is still processing and coding the data they collected, their preliminary analysis sheds insight into some of the personal characteristics of the protesters. For instance, a third of the people surveyed (33%) said the Women's March marked the first time they'd ever participated in a protest, while more than half (56%) reported that it was the first time they'd attended a protest in more than five years. 
"This was amazing because it turned out so many new people and we were particularly surprised by that. That is an order of magnitude higher than what I've found at previous protest events that I've studied," said Fisher. 
Additionally, the surveys revealed what researchers call an intersectional crowd at the Women's March. While a majority of survey respondents listed women's issues as a motivating factor for participating, more than a third said they were also inspired by other issues including racial justice, LGBTQ rights and the environment. A fifth of all participants reported marching because of concerns about immigration rights.
"They were not one-trick ponies who were just out because they care about one specific political issue. They were out because of a suite of issues and in some ways, I think that's one of the reasons the march was so successful: It brought out people who cared about a whole bunch of progressive issues and they decided the best way to express their feelings about it was to march in the streets," Fisher said.
The Women's March represented a rare opportunity for students to study a protest movement as it unfolded in front of them. For sophomore Daniel Chen, the experience reinforced his recent decision to major in sociology: "It kind of fits my interests to figure out why we do what we do," said Chen. "Research (like this) gives you raw data. You don't have to base it on someone else's word. It's physical and very real."
Amanda Dewey said it gave her a sense of pride to serve as a researcher during a turbulent time in our nation's history: "By going out and surveying and getting the info on the ground, we can speak in an accurate way to what's going on. It's so important right now."
Danielle Koonce, meanwhile, intends to reach back out to some survey participants who agreed to follow-up interviews to find out whether they remain politically active. "It's a really incredible time to be doing social movement research," Koonce said. "I think this whole season is going to be foundational for what happens in the next years or maybe even decades."
The Women's March seems to have kicked off a season of protests in the nation's capital: At least six large-scale protests have been scheduled to take place in Washington, DC in the spring of 2017 alone. While it remains to be seen whether future events will enjoy the same enthusiasm that surrounded the Women's March, University of Maryland sociologists intend to be on-hand to document it all. 
"The flip side of everything that's been going on in the United States is that people are engaged like they haven't been engaged in at least a generation," Fisher said. "And we intend to study it as it happens."