Geographical Sciences Researchers Work to Combat Harmful Crop Burning in Thai Fields
Bangkok, Thailand made international headlines last week when the air pollution in the city reached such toxic levels officials were forced to close hundreds of schools. Although the dangerously poor air quality in the Thai capital is largely caused by vehicle emissions and factory exhaust, research led by a geographical sciences professor is working to address another major contributor—the burning of crop residue in agricultural fields.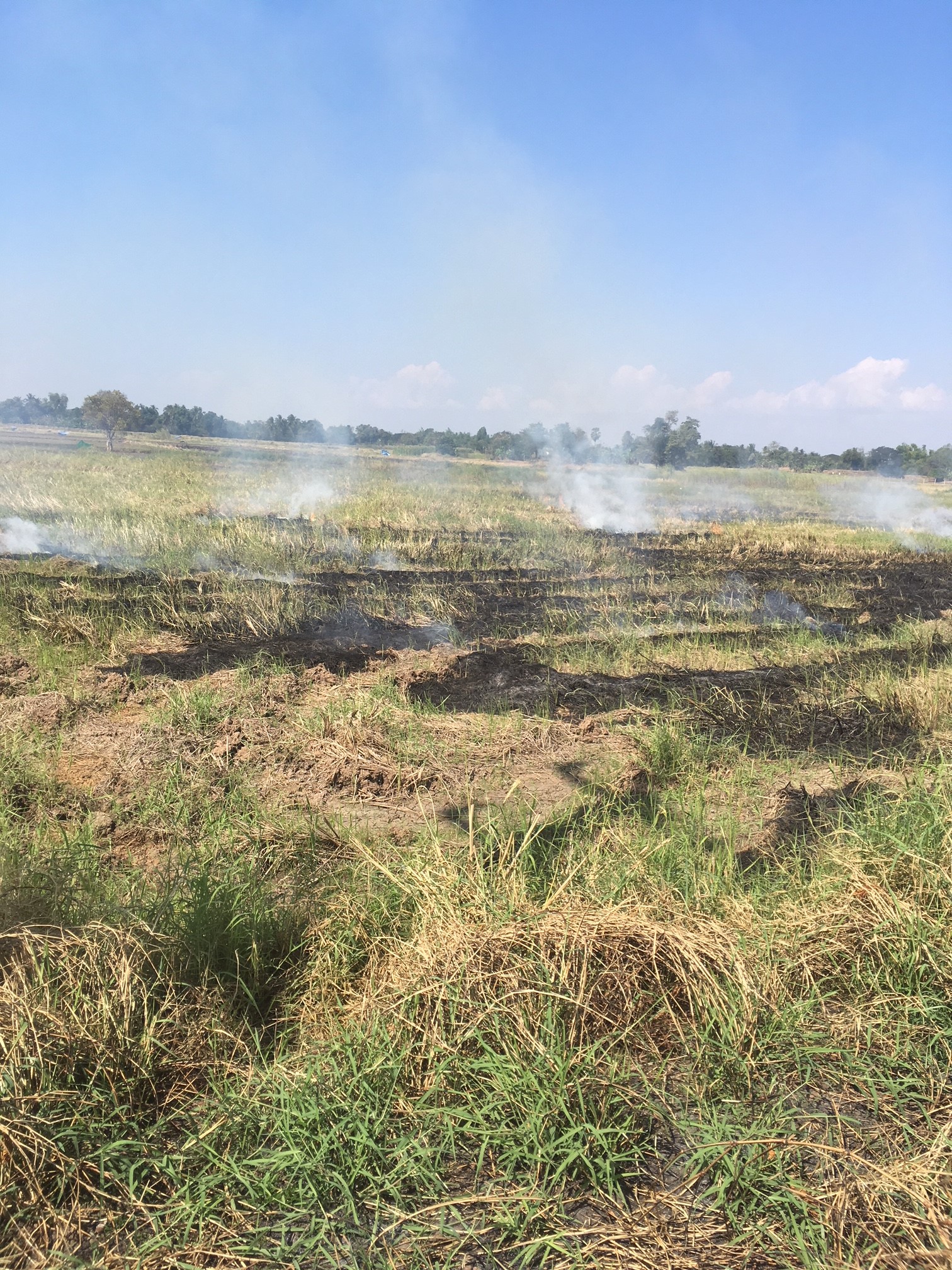 In the central region of Thailand, farmers routinely burn rice stubble—leftover plant material after harvesting rice paddies—in order to prepare fields for the next round of crops. This practice of burning is most intense during the country's dry months from January to March. With funding from NASA, UMD researchers are collaborating with partners in Thailand to conduct an interdisciplinary project aimed at assessing alternative methods for managing crop residue that would not only help reduce emissions but may also improve soil quality.
"Although we know there are other methods farmers could be using that would be better for the environment overall, we don't fully understand what adopting these new techniques would cost farmers or what kinds of programs and subsidies might assist in the process," said Associate Research Professor Varaprasad Bandaru from the Department of Geographical Sciences, who is leading the project.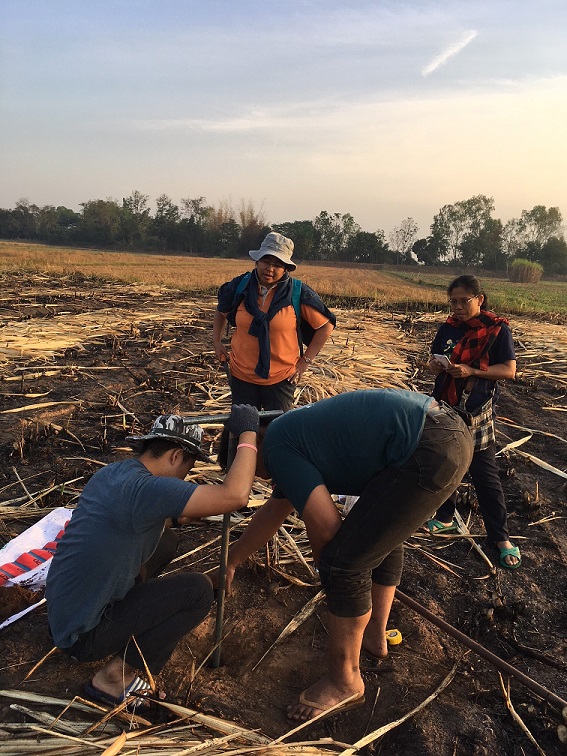 The research integrates satellite remote sensing, field-scale research, agroecosystem modeling and socioeconomic analysis to better understand the emissions caused by burning practices and to evaluate the potential economic and environmental impacts of adopting more sustainable crop management strategies. During a recent visit to Thailand, Bandaru and local partners interacted with farmers and community leaders in Chaiyaphum Province, collecting information on various residue-burning practices and the barriers to implementing more sustainable methods.
"By the end of this project, we expect to be able to provide a standardized framework with which to monitor emissions from crop burning and to offer critical data that will help design subsidies and policies to promote sustainable residue management practices throughout Thailand," Bandaru said.
Launched in June 2018, the project is funded by the NASA Land Cover and Land Use Change program as a contribution to the South/Southeast Asia Research Initiative and is supported by research partners King Mongkut's Institute of Technology, Ladkrabang and King Mongkut's University of Technology Thonburi in Thailand.
This story was originally published on February 5, 2019.