Three BSOS faculty members—Professors Katharine Abraham, Sonalde Desai, and Christopher Justice—have been named among the 2021 Class of Distinguished University Professors. This is the highest honor that the university bestows on faculty members for their contributions to their fields of research.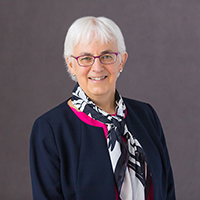 Professor Katherine Abraham serves in the Department of Economics and in the Joint Program in Survey Methodology. The committee selected Abraham based on the strength of her research and expertise in labor economics, as well as her extraordinary service within the federal government.
"This is a real honor, and I am truly grateful for the recognition from my university colleagues," Professor Abraham said.
In addition to her faculty appointments, Professor Abraham is also affiliated with the Maryland Center for Population Research (MPRC). She was previously elected to the American Academy of Arts and Sciences (AAAS), one of the nation's oldest and most prestigious honorary societies.
"Katharine is a world-renowned expert in the economics of employment. We are extraordinarily proud to have her as a member of our faculty. It is fitting that she has been recognized by the university with one of its highest honors. We look forward to seeing the impact of Katharine's continued research, teaching, scholarship and leadership," Dean Greg Ball said.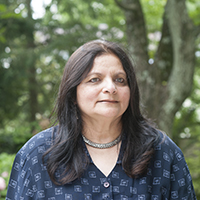 Professor Sonalde Desai of the Department of Sociology is a demographer whose work deals primarily with social inequalities in developing countries, with a particular focus on gender and class inequalities. She is also affiliated with the MPRC, and is president-elect of the Population Association of America.
"I have been incredibly fortunate in working with wonderful students and colleagues at University of Maryland and in India at the National Council of Applied Economic Research, and am really honored to have our joint achievements recognized," Professor Desai said.
Among her many projects, Professor Desai is the principal investigator for the India Human Development Survey, India's first nationwide panel survey of more 40,000 households, which explores and informs policy on significant issues, including child and family welfare.
"Sonalde is a distinguished and effective demographer whose work sheds light on social inequalities in developing countries, with a particular focus on gender and class inequalities. Her work is as timely as it is effective. Our community greatly admires her scholarship and her service," Dean Ball said.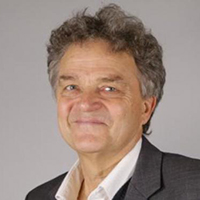 Professor Christopher Justice served as Chair of the Department of Geographical Sciences for 10 years, and makes significant contributions—nationally and internationally—through his work on land cover and land use change, satellite-based Earth observations and data products, wildfire and global agricultural monitoring, and their associated information technology and decision support systems.
"I would like to thank my colleagues in the Department, the Dean of BSOS and all those that supported my nomination. I have a deep sense of gratitude for all those that have mentored me throughout my career, with a special thanks to John Townshend—the former Chair of Geographical Sciences and Dean of BSOS—and to all the research collaborators, colleagues and students that have worked with me over the years and made it all worthwhile," Professor Justice said. "Thanks to the Selection Committee and President for bestowing on me this prestigious award. This is the first DUP award in Geographical Sciences, and given our incredible Faculty, it should not be the last!"
Professor Justice also currently serves as NASA Harvest Chief Scientist, Project Scientist for NASA's Land Cover/Land Use Change Program, the Land Discipline Leader for the NASA Moderate Imaging Spectroradiometer and the Soumi-NPP VIIRS Science Team, and Co-Chair of the international GEOGLAM initiative. In 2020, has was awarded NASA's Distinguished Public Service Medal, the administration's highest honor for non-government individuals. 
"The designation as a Distinguished University Professor, coming on the heels of the significant NASA award, is a fitting recognition of Chris's talent, commitment and leadership," Dean Ball said. "As department chair and as a mentor, Chris has inspired the next generation of scientists and researchers. The college and indeed the entire university greatly benefits from Chris's contributions, and his vision."
The College of Behavioral and Social Sciences congratulates our three newest Distinguished University Professors. The recipients will be recognized at an awards ceremony in the fall, and they will present lectures throughout the next academic year.