According to UMD researchers, about 15% of young children can be classified as inhibited—meaning that they shy away from new situations and people.
"These children are at risk for developing social anxiety disorders, especially if they remain inhibited from infancy through early childhood, and if their parents 'swoop in' to rescue them and allow them to avoid the situations that make them anxious," said Professor Andrea Chronis-Tuscano of the Department of Psychology.
Chronis-Tuscano and colleagues developed an early intervention program to assist inhibited children called the Turtle Program, along with collaborators Assistant Clinical Professor Christina Danko of the Department of Psychology and Professor Kenneth Rubin of the Department of Human Development and Quantitative Methodology in the College of Education.
"We like to say that the Turtle Program helps inhibited children come out of their shells," Chronis-Tuscano said. "This program involves coaching parents to gently encourage the child in social situations, and also involves working directly with the children on how to navigate social situations with peers."
Recently, Chronis-Tuscano, Danko and Rubin conducted a study published in The Journal of Child Psychology and Psychiatry comparing the Turtle Program to an existing parent-only psychoeducation program from Australia, called the Cool Little Kids program. While both programs were found to result in beneficial effects for participating children, the researchers found that the Turtle Program—which uniquely involves coaching parents in session and working directly with the children—had a more profound impact on parenting behaviors.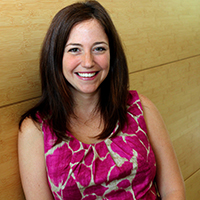 "Certain parenting behaviors, like overprotection, are known to exacerbate risk for anxiety in inhibited young children. We work with parents to validate the child's anxiety and to gently encourage them to take steps to approach—rather than avoid—the social situations that make the child anxious. And, when parents were socially anxious themselves, which is often the case, we found that the Turtle Program worked better than Cool Little Kids," Chronis-Tuscano said.
The researchers now have a tremendous amount of data that will help them to understand how both the Turtle Program and the Cool Little Kids programs and their treatments work, including parent and child physiology, observed parenting and observations of the children in their preschool and kindergarten classrooms. 
"Going forward, we also hope to develop a classroom-based intervention for teachers or school mental health providers to implement," Chronis-Tuscano said.