Three BSOS Researchers Look to Religion to Understand Conflict
Two associate professors and one Ph.D. alumna from the Department of Government and Politics (GVPT) were recently awarded grants from the University of Notre Dame's Global Religion Research Initiative (GRRI) to further research projects concerning international religions. Selection for the grants is highly competitive: only 48 out of 150 proposals received funding this year.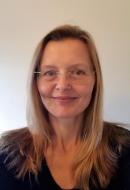 Government and Politics Associate Professors Johannah Kristin Birnir and Kathleen Gallagher Cunningham were respectively awarded a Book-Writing Leave Fellowship and a Project Launch grant. Meanwhile, Nena Sahgal, '09 GVPT Ph.D. alumna and current Associate Director of Research at Pew Research Center, received an International Collaboration Research grant.
For years, Birnir has been working on developing a theory, running tests and collecting data about conflict incentives associated with identity- specifically ethnicity and religion. Now, with help from her newly acquired Book-Writing Leave Fellowship grant, Birnir can finally sit down, articulate and eventually make public her findings.
"I am particularly excited about the fact that I think this project offers, in a very tangible way, a new way to think about the political incentive structures created by the interaction of divergent identity cleavages in the world," Birnir went on. "Hopefully one observation that emerges from my work- which may come as a surprise to some- is just how internally diverse all ethnic identities and all religious identities really are."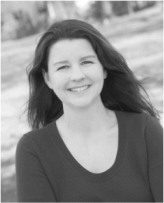 Cunningham also looks at how religion and conflict interact, though through a different lens.
"I applied for this grant to support a broad project on how organizations pick strategies of contention—whether they use violence, different types of nonviolence, or both," Cunningham said. "Religious belief often informs these types of decisions but this has not been incorporated into our theories and analyses."
"Focusing on just particular types of violence such as rebellion or terrorism limits our understanding of why organizations employ the tactics they do," Cunningham went on. "Likewise, attempts to understand 'religious extremists' must examine the tactics of religiously identified actors more broadly."
Sahgal's grant will be put towards a conference entitled "Opportunities and Challenges in Studying Religion in East Asia" featuring top survey researchers and religion scholars.