Three BSOS Students Named PPIA Fellows
This year, nearly 600 undergraduates from all parts of the country applied to the 2017 Public Policy and International Affairs (PPIA) fellowship program. Of the 100 selected fellows, four University of Maryland juniors were chosen; three of them from the College of Behavioral and Social Sciences.
Hoping to support talented students who wish to pursue a master's or joint degree in public policy, public administration, international affairs or a similar field, the PPIA program sends its fellows to a seven-week Junior Summer Institute (JSI) prior to the start of the fellows' senior year.
As a part of JSI, Adwoa Boateng, Ana Ortez-Rivera and Kendra Pryor will attend one of the many partnership universities sprinkled throughout the nation, where they will be equipped with the keys to graduate school success.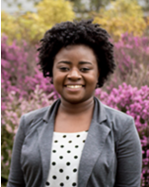 Adwoa Boateng, an economics student and College Park Scholars alumna, currently works as a research intern at the National Consortium for the Study of Terrorism and Responses to Terrorism at UMD. She also acts as a Rawlings Undergraduate Leadership Fellow and a member of both the Global Fellows Program and the W.E.B. Du Bois Honor Society. In the past, she worked as a Foreign Affairs Campus Coordinator with the U.S. Department of State, Bureau of Public Affairs, as an Economic and Regional Affairs Intern at the U.S. Department of State's Bureau of African Affairs, and as an Acquisition Intern with the Federal Trade Commission. Boateng will travel to Princeton University's Woodrow Wilson School of Public and International Affairs for her JSI program.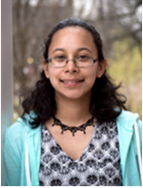 Ana Ortez-Rivera, who wants to be the voice for underrepresented populations, is an anthropology major, international development and conflict resolution minor, and is also pursing a certificate in Latin American Studies. Ortez-Rivera has presented research on Deferred Action on Childhood Arrivals (DACA) at Santa Fe, New Mexico's Society for Applied Anthropology Conference, participates in the Global Fellows Program, is a Ronald E. McNair Scholar, an undergraduate tutor with the American Achievement Programs and a research assistant with the Department of Anthropology. Currently, Ortez-Rivera is interning with the United States Citizenship and Immigration Services (USCIS) in the Office of Strategy and Policy, Research and Evaluation Division. This summer, Ortez-Rivera will attend Heinz College at Carnegie Mellon University.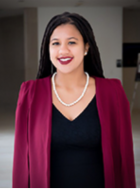 Also an anthropology major completing a certificate in Latin American Studies, Kendra Pryor, who is additionally pursuing a Spanish minor, will spend her summer at the Humphrey School of Public Affairs at the University of Minnesota. At UMD, Pryor is a member of the Honors Humanities program and the W.E.B. Du Bois Honor Society. Pryor currently works as a Department of Anthropology research assistant, hoping to someday find herself in a nonprofit that serves African American and Latino populations through diplomacy and international relations. 
Upon completion of the JSI, Boateng, Ortez-Rivera and Pryor will be added to a nearly 4,000-strong alumni network. In addition to opening lines of communication with industry leaders, being a part of the alumni network provides former fellows with mentorship opportunities and the potential to receive financial support for graduate school (should they choose to attend one of the PPIA's Graduate School Consortium's programs).