Enthusiasm and Remorse 100 Days into Trump's Presidency
As Donald Trump's presidency approaches the 100-day mark, results from a new University of Maryland Critical Issues Poll demonstrate how Trump's performance thus far is viewed by Americans who voted for him and those who didn't.
Despite his inability to negotiate the passage of several landmark pieces of legislation during his first few months in office, Trump's core constituency continues to back him almost completely, the poll finds. Few Trump voters regret the choice they made on the November ballot: 96% of Trump voters responding to the UMD survey said that knowing what they know now, they still would have voted for Trump.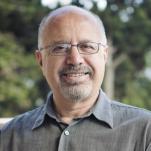 "In addition to not feeling buyer's remorse about endorsing Donald Trump for President, Trump supporters also appear to accept many of his claims, which have not been supported by evidence," said Shibley Telhami, Director the Critical Issues Poll and the Anwar Sadat Chair for Peace and Development at the UMD. "For example, our findings reveal that Trump backers tend to want investigations into potential wiretaps of Trump's office by the Obama administration, but reject the need for investigations into the Trump Campaign's contacts with Russia."
While Trump voters show little signs of regret, there are signs of trouble for Trump among those who stayed home on Election Day. Those who did not vote at all expressed a great deal of regret among the sample collected: 43% of non-voters said they regretted their decision to abstain from the election this past November. Among Democrats, this rate was 55%, whereas among Republicans remorse was at 40%.
Additionally, in an open-ended question, Americans identified President Trump as the leader they 'dislike' most among national and world leaders, well ahead of Kim Jong-un and Vladimir Putin. Partly, this is a product of the deep partisan divide, with a majority of Democrats naming Trump, while Republicans named Kim Jong-un. However, independents surveyed also named Trump as their most disliked leader.
Other findings indicate deep partisan divides on two key issues:
• Russia's interference in the Presidential Election: 46% of Trump voters polled said there was no interference by Russia in the election. Among Trump voters who believed there was interference, only 4% said that it may have impacted the outcome. By contrast, 72% of Clinton voters said Russia probably interfered in a way that influenced the outcome of the election.
• U.S.-Mexico border wall: 73% of Republicans surveyed support building a border wall between the United States and Mexico, while 83% of Democrats are opposed to it. However, only 55% of Republicans believe that the wall will eventually be built compared to 16% of Democrats and 25% of independents. Americans as a whole are almost evenly split on this issue with 33% saying it will happen, 36% saying it won't and 31% saying they are not sure.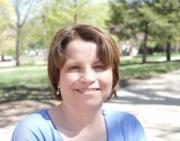 While it's clear Americans are more divided than ever along partisan lines and policy preferences, they do appear to be in agreement about what is most important to American democracy:
"We found that Americans across the partisan spectrum name checks and balances as the single-most important feature of American democracy," said Stella Rouse, Associate Director of the Critical Issues Poll and Director of the Center for American Politics and Citizenship at UMD. "It was somewhat surprising that checks and balances ranks higher than other features such as transparency, accountability, and moderation—factors that we hear a lot about as necessary for the health of our democracy."
Further findings from the latest UMD Critical Issues Poll are available here. These results are part of a larger poll on domestic and foreign policy issues. More data related to foreign policy will be released in the near future.
Methodology: The survey was conducted April 12-17, 2017 via mail and telephone using a panel consisting of a probability-based representative sample recruited by Nielsen Scarborough. A total of 2,138 panelists completed the survey. Responses were weighted by age, gender, income, education, race, and geographic region using benchmarks from the US Census. The survey was also weighted by partisan identification. The margin of error is 2.12%.