When Howard Labow (GVPT '77) got cut from the basketball team during his freshman year in high school, he was "devastated," his dreams of becoming an elite athlete dashed. That is, until his father introduced him to a sport he'd never considered: fencing.
"(My father) had heard that fencing gets you in great shape for other sports and he encouraged me to try it," Labow said. "To me, it seemed like a physical chess game—defensive and offensive strategies are really important—and that was exciting to me."
He didn't realize it at the time, but fencing would turn out to be Labow's ticket not only to college, but to travel the world and participate in the highest levels of competition, including becoming a member of an Olympic team. 
On November 2, Labow will be inducted into the University of Maryland Athletics Hall of Fame—the only fencer to ever receive the honor.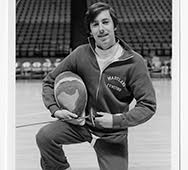 Although fencing is a relatively small collegiate sport now, it was much more prevalent in the 70s, when Labow was headed off to college from his hometown in suburban Chicago. A number of universities tried to recruit him but Labow jumped at the chance to fence and study at UMD.
"I loved and devoured every moment I was at Maryland," said Labow, who majored in government and politics and interned on Capitol Hill as a UMD student. "I ate it up. I loved the campus, the school, my major, my professors."
While at UMD, Labow matured as both a student and an athlete. He became a two-time All-American, a two-time ACC-Champion and runner-up NCAA Champion and received all-conference honors each of the four years he competed for the Terps.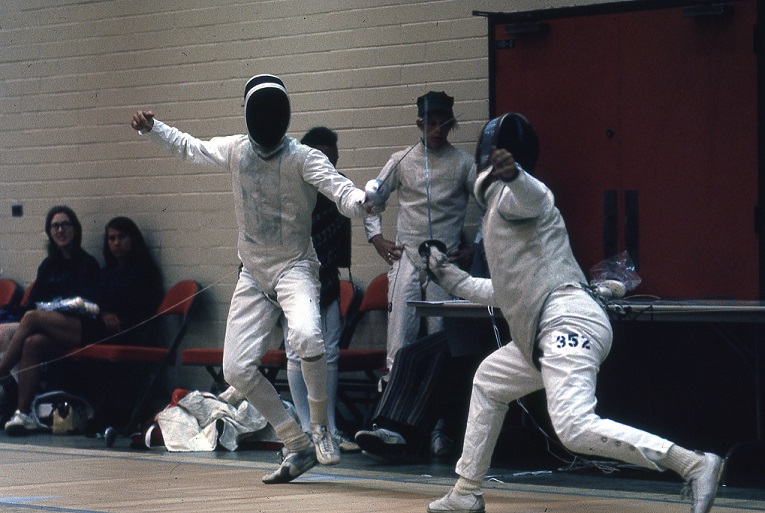 In 1977, Labow traveled to Israel to compete in an international fencing tournament where he won a silver medal. Afterward, coaches for the Israeli national team asked him to come compete for them. As the son of Zionist parents who fostered a deep love and respect for Israel in their children, Labow jumped at the chance to move to the country and train, travel and compete with the Israeli national team for two years. He was a member of the team slated to compete in the 1980 Olympics in Moscow but, like the United States, Israel boycotted the games to protest the Soviet invasion of Afghanistan.
"Obviously, that was disappointing," Labow said. "We really thought that (1980) team had a shot to win Israel's first Olympic medal."
Labow's time in Israel proved to be transformative nonetheless. He met his wife Maia, a refugee from Romania, and the two moved back to the Chicago area in 1980. That's when Labow started National Enrollment Services (NES), a firm that sells voluntary insurance benefits on a payroll deduction basis to employees at companies across the country. He says the same skills that served him well in fencing—strategy, endurance and competitiveness—were vitally important in launching his own business, and credits the University of Maryland with giving him the confidence to take that leap.
"What I learned from my professors helped groom the way I wrote and conversed with clients and businesspeople and molded me into the executive I would become," Labow said. "My experiences at Maryland added this pizzazz and oomph to make my business grow and thrive."
Near forty years later, NES is a national leader in providing voluntary benefits and just this year, Labow was named Employee Benefit Adviser Magazine's "Voluntary Benefits Advisor of the Year."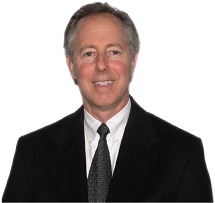 Today, Labow still lives outside of Chicago but travels to Israel several times a year to visit one of his daughters and three grandchildren who live in Northern Israel. He still fences regularly and has no plans to stop any time soon. In 2000, Labow finally got his shot at the Olympics—as an assistant coach for the Israeli team at the games in Sydney, Australia.
On Friday, November 2, Labow and eight other alumni will be inducted into the Class of 2018 University of Maryland Athletics Hall of Fame during a ceremony at the Samuel Riggs IV Alumni Center.
"It is a surprise and a huge honor," Labow said. "My ties to Maryland are strong and always will be."
This article was originally posted on September 28, 2018.