For the past four months, senior GVPT and GEOG major Bronwen Schriml has called Senegal's capital city Dakar, home. Throughout her time there, Schriml has studied French and Wolof- one of Senegal's most widely-spoken languages.
Schriml is a recipient of a Boren Scholarship which provides "unique funding opportunities for U.S. undergraduate students to study less commonly taught languages in world regions critical to U.S. interests, and underrepresented in study abroad, including Africa, Asia, Central and Eastern Europe, Eurasia, Latin America, and the Middle East," according to the program website. Schriml originally heard of the scholarship opportunity through this university's Global Fellows program, of which she is a member.
Out of the many Boren scholarship programs, Schriml chose the African Flagship Languages Initiative because it was the only program that offered French- a language she has been speaking since childhood because of her Canadian father. She had also enhanced her French skills during a study abroad experience in Paris earlier in her college career.
While Schriml's host family speaks French with her, the family often speaks Wolof amongst one another. Wolof has no similarities to Western languages, something Schriml has found difficult. French comes easier because speakers can incorporate English words with a French accent and still be understood, Schriml said. She is enrolled in a formal Wolof class taught by a professor who also taught in the Peace Corps, but Schriml said she also enjoys practicing Wolof at home with her host family. While it is not a widely spoken language outside of Senegal, Schriml hopes to use Wolof to keep in touch with her host family after she returns to the United States.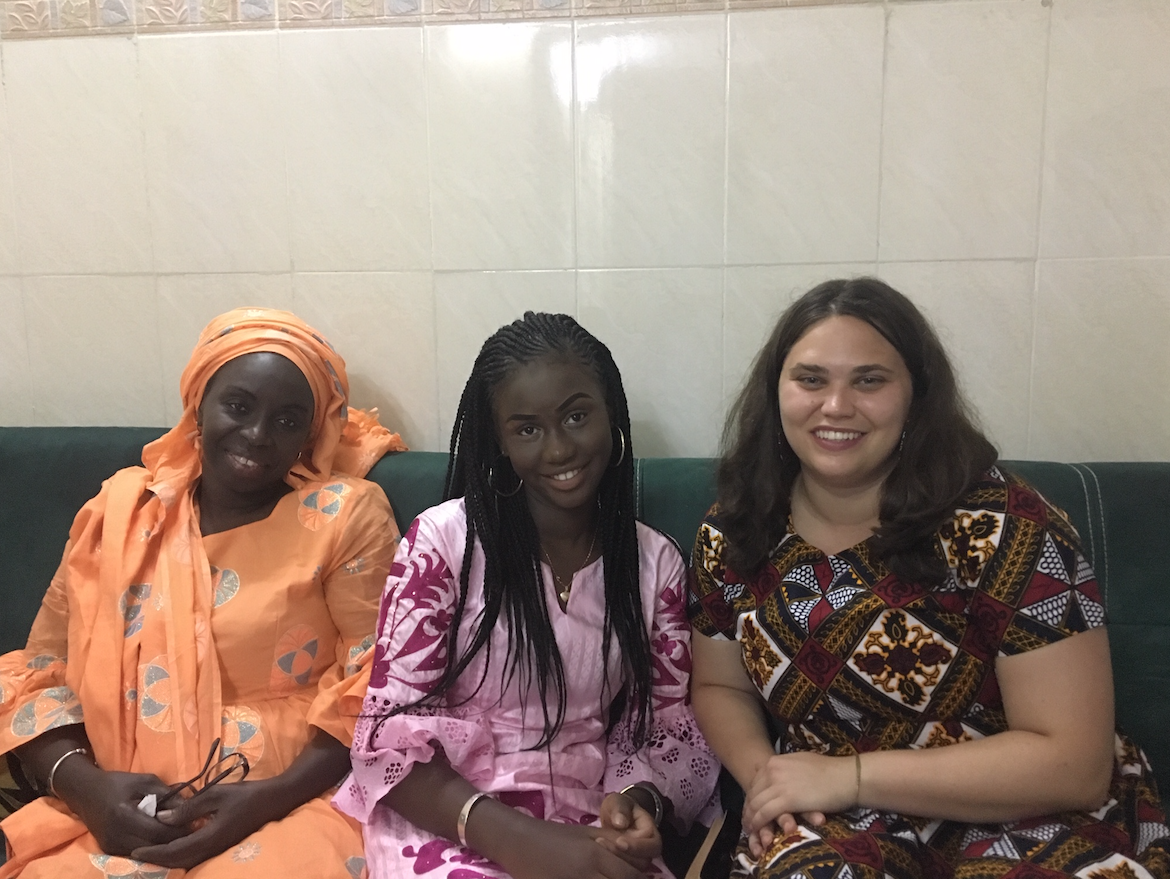 When December comes, Schriml will depart Senegal for a month to spend time at home with family and friends. However, she will return to Senegal for her final semester in January- spending a total of eight months in the country. "It will be less emotional than it was the first time," she said, referring to the initial shock she felt during her first transition from America to Senegal in August.
At first it was exhausting to be constantly surrounded by languages she didn't know, but Schriml said she is not tired anymore. "It has been an extremely helpful experience," she said. "It has been eye-opening to have such a present, supportive fellowship team who wants me to succeed." Schriml had finished her major requirements before receiving the scholarship, so she has been able to spend her time abroad taking elective credits and immersing herself in her language studies.
With a Boren Scholarship comes a service requirement for all recipients. Once the students finish their studies, Boren requires them to work for the federal government in the national security arena. Schriml said she is excited for this opportunity and ready to start a professional life. She  has an interest in economic development and dreams of becoming an expert in international economic policy with a focus on trade or development.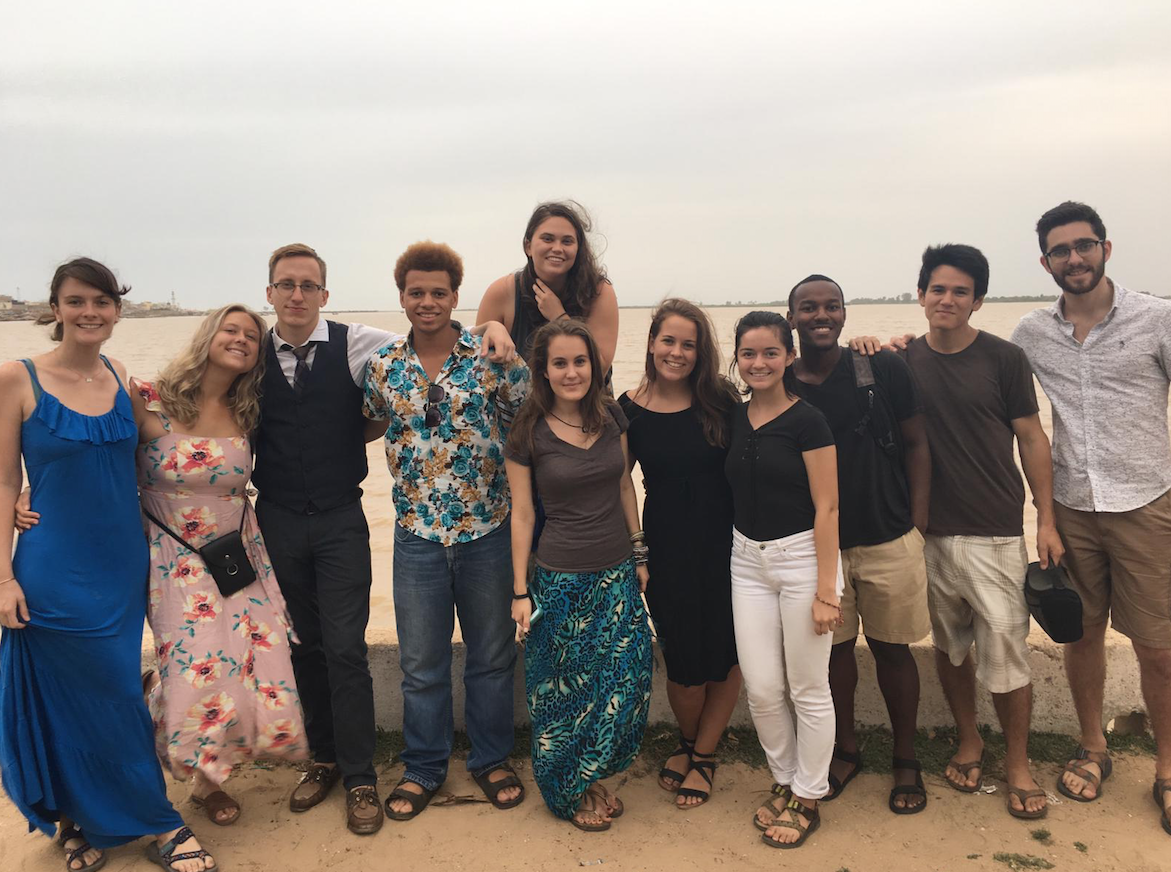 While Schriml and her fellow students have spent a great deal of time focusing on academics, they have not missed out on the opportunity to learn about Senegal's culture. They have participated in many program-sponsored excursions around the country, from visits to Senegal's former capital city Saint Louis to the riverside city of Toubakouta, where they met a queen and saw experienced the wildlife. They also traveled to Tiwawan, Touba Dialaw and Touba- a holy city for the Mouride brotherhood.
In comparison to these cities, Dakar is the biggest and the most modern, Schriml said. It is located on a peninsula and is a center for education and jobs. Many major trading companies and banks have locations in Dakar. As someone who enjoys exploring independently, Schriml said one of the toughest transitions to life in Dakar was understanding the city's complicated transportation systems. Accessible transportation was a luxury she took for granted at home, Schriml said, but she has become accustomed to Senegal's complex system by now.
Schriml said her favorite part of her experience thus far has been learning about Senegal through the people she has met. In general, the Senegalese are much more outgoing than American people, she explained. "In Dakar people will openly invite you into their homes for tea even if you don't know them well," Schriml said. "It makes you feel like you're home."