From innovative apparel options to sustainability projects, the 2019 Pitch Dingman Competition showcased many progressive businesses created by BSOS students and alumni who proved they're not afraid to try reforming their community.
First place winner and GVPT alumna Jasmine Snead brought her company Aurora Tights to the spotlight. Aurora Tights specializes in creating performance tights for dancers and ice skaters of all skin tones and sizes.
Snead, a lifelong ice skater, always struggled to find tights that accurately reflected her complexion. As a young skater, she was forced to buy tights for pale complexions and dye them until they matched her skin tone. Now, the MPP/MBA graduate student coaches ice skating at multiple rinks in the DMV area, and she is pleased to see how diverse the sport has become. However, she observed a gap in the market when it came to athletic gear for women of darker complexions.
In December 2017, Snead and her two co-founders, Imani Rickerby and Sydney Parker decided to create a  solution. They created Aurora Tights- a business idea that would allow ice skaters, dancers, and other performance athletes to follow their passion while embracing their own complexions. Aurora Tights wants all athletes to "perform in color."
The Aurora Team has worked very closely with the Dingman Center. Aurora Tights has participated in programs the Center has to offer like Ladies First, Terp Start Up, and Hatch. She is especially thankful for the mentorship the center has provided for her and her co-founders.
Aurora Tights used the technique of customer discovery and reached out to a wide array of potential customers to gauge interest in the product- something Snead credits as the key to her company's success. They conducted more than 40 customer interviews,  ran extensive research on potential competitors, performed marketing campaigns and used social media to expand product awareness.
The company received their first batch of inventory in early March. Customers can go on AuroraTights.com and shop two styles of tights in three different shades for both ice skaters and dancers. Snead expressed that Aurora is not stopping there. "I'm also interested in expanding to children's tights as well as tights with waist slimming technology because ice skating and dance are both weight-conscious sports," she said. Another one of her goals is to enter the cheerleading and gymnastics world and supply diverse tights and other apparel to that market.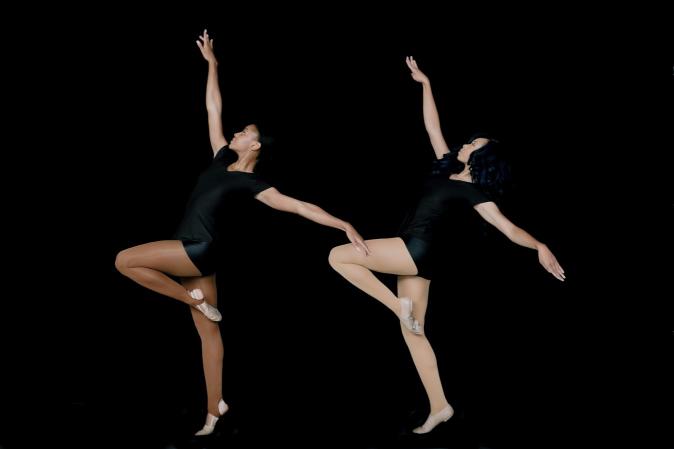 Although, she is still pursuing her interest in government and politics by working as the Chief of Staff for Maryland Delegate Jazz Lewis, Snead consistently dedicates her time to improving her company. "Managing a business is pretty similar to a political campaign," Snead said.
As for others trying to turn their ideas into successful businesses, Snead encourages "people to go out and act on those ideas because the world needs to hear their voices, especially the voices of women of color entrepreneurs."
BSOS to Showcase Second-Place Winner
BSOS is bringing solar umbrellas to campus thanks to second-place winner Alex Onufrak's up-and-coming company Solr Tech.
Onufrak, a junior information science major, came up with the idea for solar-powered umbrellas when visiting a friend in California. He and his friend had been outside enjoying the nice weather when they suddenly realized their phones were about to die. As they left the sunshine in search of an indoor outlet, Onufrak set his sights on creating a sustainable outdoor charging station "to modernize outdoor communal locations."
When he transferred to the University of Maryland, Onufrak got involved in Terp Startup and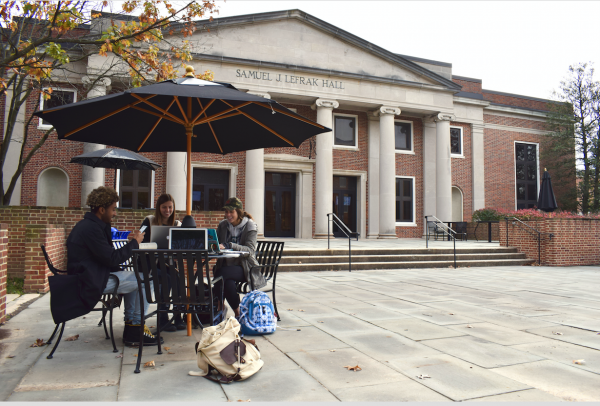 connected with the Department of Sustainability in order to bring his idea to fruition. Soon, his company launched umbrellas that use solar energy to power charging stations.
These sustainable umbrellas will soon be installed outside LeFrak, so students no longer have to miss out on nice weather when they need a charge.