Throughout his life, JD Walsh has been driven by a passion for three things: people, basketball and business.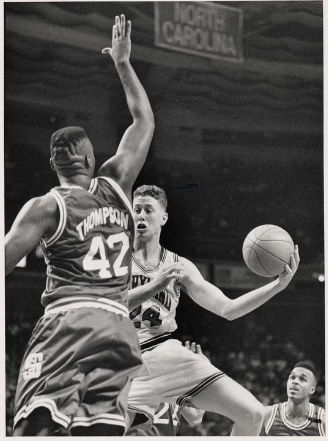 As a scholarship player at the University of Maryland from 1991-1993, Walsh played alongside Terp legends like Walt Williams, Johnny Rhodes and Duane Simpkins and got to face off against coaching giants such as University of North Carolina's Dean Smith and Duke University's Mike Krzyzewski.
"Some of my best games and experiences of my life we're in Cole Field House," Walsh said. "I had the keys to the place!"
Off the court, Walsh majored in sociology, which he says helped prepare him for a path after college he could never have dreamed of as a student.
 "It really shaped the way I started to view the world and I still have those (sociology) textbooks," he said. "I can clearly remember taking courses with John Pease and George Ritzer. Learning about the 'McDonaldization' of America, specifically, really opened up my eyes."
After leaving UMD, Walsh spent a short time playing overseas before transitioning to coaching and training basketball—a move that would eventually take him all over the world.
While coaching high school basketball in his home state of New York, Walsh found a way to integrate his interest in business by establishing a global basketball academy, JD Basketball. The academy conducted basketball clinics in ten countries and instructed more than 15,000 children globally. Some of this work was in cooperation with the U.S. Department of State where Walsh worked in the diplomatic speaker program. 
A career highlight came when Walsh's program was mentioned during a 2008 U.S. Senate hearing on national security reform held by then-Vice President Joe Biden, during which Deputy Secretary of State Richard Armitage praised JD Basketball's unique approach and described it as "the most effective public diplomacy I've seen."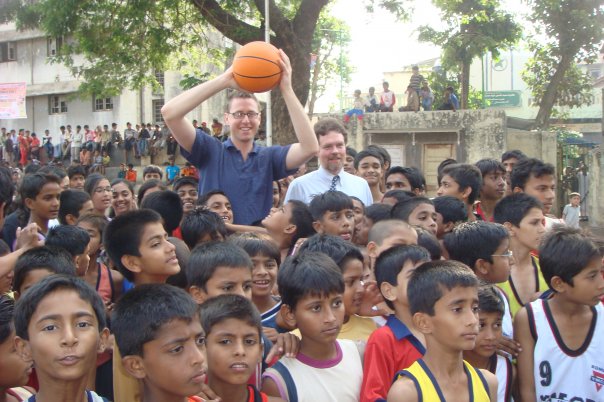 "I'm proud of the fact that we took an idea of using sport as a tool for peace, and it was pioneering at the time," Walsh said. "I was humbled to work with Palestinian and Israeli kids in Israel, orphans in Kashmir, Muslim women in southern India and Qatar. In many cases, they had never seen an American before. It was a really robust and amazing experience and it exposed me to a bigger world."
Walsh spent time training NBA players and scouting for European professional teams. In the early 2000s, he was in China landing a partnership with the China Basketball Association (CBA) to help grow the game and promote basketball and friendship between the US and China. During his last stint, Walsh lived in India for more than five years implementing programs and developing a basketball grassroots strategy in over 25 cities in India.
Walsh returned to New York City to live near his family after spending almost a decade and a half working and traveling across the globe. Then he decided to embark on a new adventure and enrolled at New York University's Shack Institute of Real Estate.
"As much as I love the University of Maryland and I loved to learn, being an athlete here isn't the same as being a student, frankly," Walsh said. "I wanted that full experience of being a student."
After receiving his master's degree from NYU in Real Estate Development, Walsh started a career investing and developing real estate and, together with his business partner, Raj Inamdar, founded Silver Wave Equities. With a focus on workforce and affordable housing, the company recently completed construction on an affordable housing project in the Bronx, designed to help low- and middle-income New Yorkers, with a block of units designated for homeless veterans. They are currently in negotiation on development sites in New York City and in Prince George's County, Maryland.
Walsh now lives in lower Manhattan with his wife and four-year-old daughter. Two years ago, he and his wife launched Moji Masala, an Indian spice company that sells pre-measured packs of fresh Indian spice blends along with recipes for preparing authentic Indian dishes.
"Shireen and I were looking for a business we could do together and Voila! We realized how much we both loved her mom's (Moji's) Indian food," Walsh said. "After two years of beta testing we have officially launched. Our mission is to bring people together through food and a good meal as a gateway to conversation. It's been a lot of fun."
Although his life doesn't revolve around basketball the way it once did, Walsh continues to stay connected to UMD and to the sport in general. He occasionally does color commentary on television for Division II match-ups, always follows the Terps and makes it to games in College Park to root them on when he can.