Soon-to-be Government and Politics graduate Katherine Swanson has always had an interest in public service, which is only part of the reason she decided to come to the University of Maryland in the first place.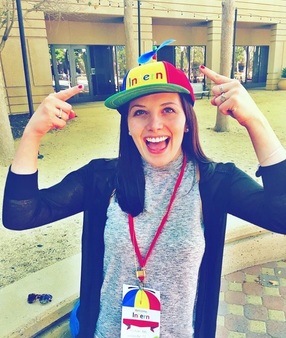 The other part? The Texas native wanted to be near Washington, D.C. for internship opportunities, yet spend time on a suburban-feeling campus with a football team.
Since making that decision, Swanson has held a number of internship opportunities and has busied herself climbing the ranks of UMD's Student Government Association.
"As an incoming freshman I knew I wanted to be involved in student government, so in the months before school started I kept my eye out for any possible opportunities," Swanson explained. "A month before school started, I saw an application for the SGA Finance Committee and applied- that was my first position on the SGA!"
Swanson then served as the BSOS legislative representative, the Director of Student Groups, Vice President of Student Affairs and most recently, President of the SGA.
Just as quickly as she jumped into working with the SGA, Swanson didn't waste any time exploring a variety of internship opportunities beginning with the political department of EMILY's List, Wendy Davis' gubernatorial campaign, a nonprofit called Dream Outside the Box, the White House's Office of Political Strategy and Outreach and The National Consortium for the Study of Terrorism and Responses to Terrorism (START).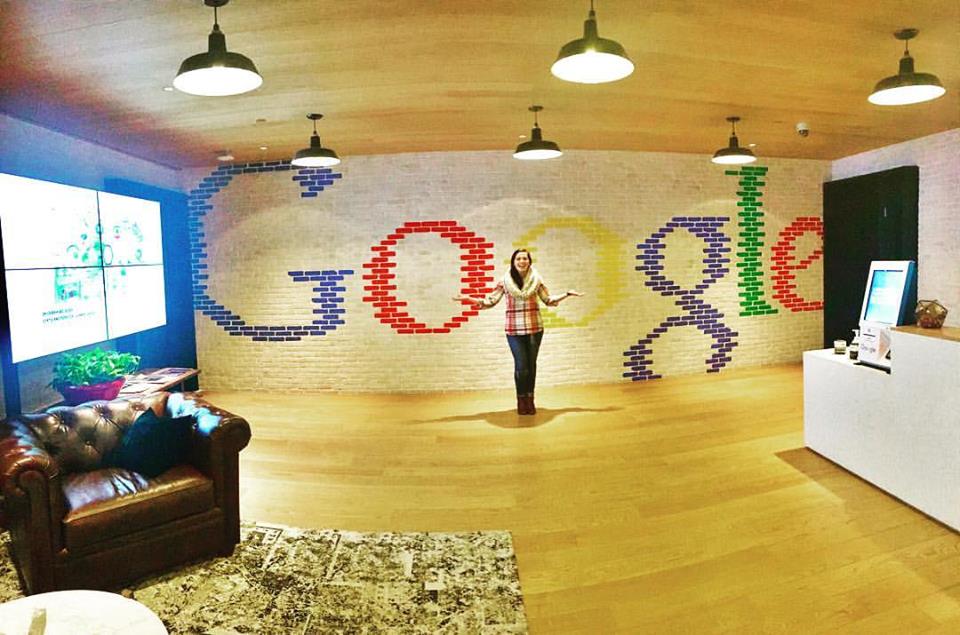 Last year, after hearing about an internship opportunity with Google via the College of Behavioral and Social Science's blog, Swanson completed a two-part application, interviewed over the phone and then interviewed again over Google Hangouts. Swanson was ultimately offered a Political Advertising Intern position on the Google Elections Team Democrat Pod.
"I worked side-by-side with the Google Elections account support team and acted as an assistant to an account manager for political advertising clients, specifically Democratic Super-PACs," Swanson explained. "I also assisted with day-to-day involvement in the details of political client accounts and participated in strategic discussions to help political clients achieve their goals, developed client proposals and presentations, and executed projects involving quantitative analysis, industry research and strategy development."
Swanson worked alongside seven other interns in Google's D.C. office, divided evenly (four and four) between two pods.  This opportunity also served as Swanson's first look into what it's like to work in the private sector.
"Because I came in with a primarily political background, I had a lot to learn about the digital advertising side of the job," Swanson went on. "I learned how to pitch to clients (particularly political ones), how to sell advertisements, how to use the system that schedules YouTube Reservation ads, how to use Google AdWords, and how to communicate with our clients."
Though it was hard to pick just one favorite internship element, Swanson said that the people she worked with set this internship apart from any other.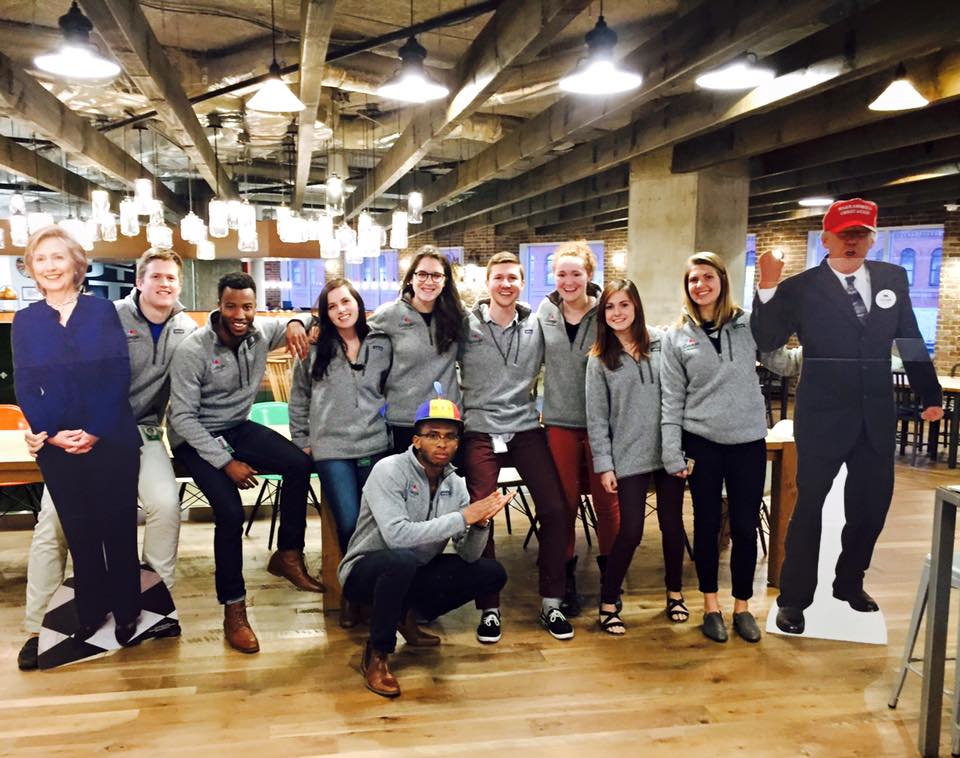 "Google takes special care to make sure you have good relationships with those you work with and that really showed in my time there," Swanson explained. "I'm still so close with the people I worked with and really felt that every part of our success came, in part, because we could work so well together."
Though her work was often stress-inducing, Swanson wouldn't have had it any other way.
"Doing a job that so closely relates to the election can put a lot of pressure on you and requires a lot of long hours, but I enjoyed it nonetheless," Swanson concluded.
After graduating in May, Swanson plans on working for either a nonprofit, a digital marketer or in a public service position. She is also very excited to get her own dog.
After one to two years of work, Swanson wants to get a masters degree in public policy with a concentration in education policy, and is also entertaining the idea of running for office later in life.