On a recent day "at the office," Seth Zlotkin, GVPT '91, was sitting in the luxurious cabin of a Gulfstream GIV-SP, delivering the jet for conformity from Columbus to Cincinnati. Watching a beautiful sunrise out the window of a jet is just part of the job for Zlotkin, a managing partner for QS Partners.
"Even the bad days are good days," Zlotkin said. "But they are all very different."
QS Partners provides its clients with customized aircraft sales, brokerage and acquisition services. Zlotkin calls QS Partners a "start-up with a head start," as its parent company, NetJets, is an industry leader in private fractional jet ownership that was established in the 1950s. QS Partners has been able to leverage the visibility and reputation of NetJets during its first year of operation, but Zlotkin and his team have quickly ensured that the new company is making a name for itself.
Zlotkin and his fellow managing partner, John Odegard, say that QS Partners offers "bespoke" services, as its services organically developed from client conversations.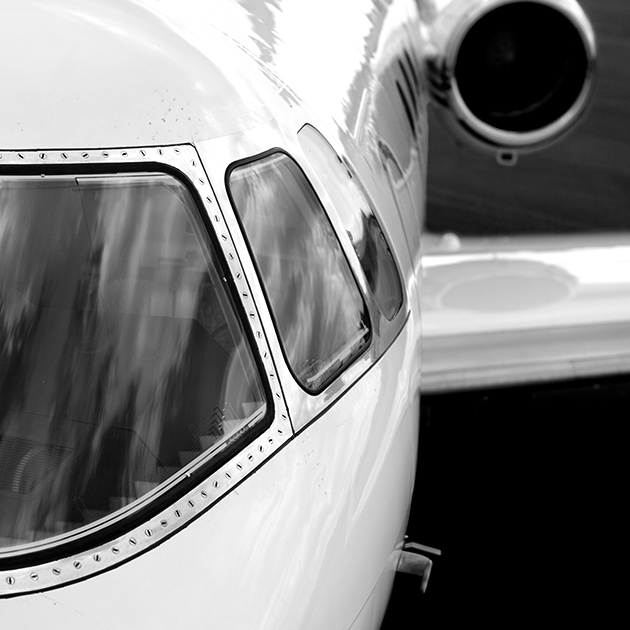 "There's a heritage, a history at NetJets. We are experts in aircraft transitions, not just a transaction. QS Partners was born out of client need, out of expertise we have that our clients were asking for," Zlotkin said. "We knew there was a market for these services, because NetJets clients were coming to us for advice and guidance when it came to the acquisition and disposition of airplanes, and going into what—for them can be complex."
As clients are looking for guidance on a range of services, from acquiring a single aircraft to selling off an entire fleet, Zlotkin and Odegard are looking to offer them the seamless ease of a one-stop shop.
"We're offering simple ways to help our customers tap into our global resources. There's an incredible amount of connectivity in this world. They need a team that can look at the entire playing field, and offer objective counsel," Zlotkin said.
Forging His Own Path
After a variety of leadership, sales and marketing roles, Zlotkin first began working in the aircraft industry after business school.
"My primary research for my capstone project in business school involved private jet card products," Zlotkin says of his time at NYU's Stern School of Business. "Right after that experience, I went to work for Marquis Jet and NetJets."
Zlotkin has always enjoyed flying—his mom was in the airline business, and he loves to travel. He grew up in New Jersey, and has family ties to a variety of places, including Philadelphia, New York City, California and D.C.
"I looked at the University of Maryland when I was younger, visiting DC with family," Zlotkin said. "All along, when I was considering colleges, Maryland was my top choice."
At Maryland, Zlotkin's favorite experiences were engaging in debates and discussions, and getting early practice for business school.
"I loved debates and working on group projects. I loved the experience of convincing a room of really smart people to consider my ideas and opinions. Whether it was my peers or my teachers, I enjoyed the experience of learning in that type of real world environment, and as a result built my confidence as an undergraduate," Zlotkin said. "I think I get some of my fearlessness from my time at Maryland."
Dare to Do Great Things
Zlotkin stays connected to his alma mater by following Terps athletics, and watching clips with his kids, and visiting campus with his family.
Looking at the future generations of Terps, his advice is for them to think big and do great things.
"I didn't follow some perfect template to get where I am. My advice is to dare to do great things," Zlotkin said. "Dream big, decide on what path you want to follow, and then leave it all on the field. Every experience can be a valuable part of your journey."
Learn more about Zlotkin, QS Partners and the company's philosophy at the blog to which Zlotkin contributes: www.qspartners.com/insights. Images courtesy of QS Partners.